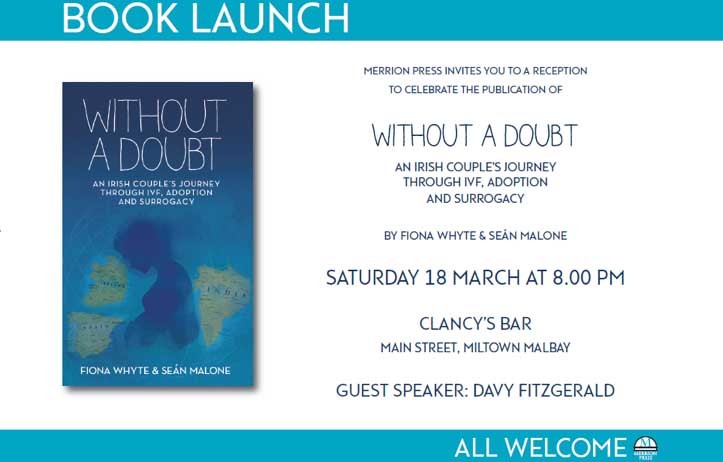 A new book charts Co. Clare couple's long struggle to be recognised as parents of their twins born through surrogacy.
'Without A Doubt' is a first-hand account that culminates with the recent landmark court ruling granting legal guardianship.
The book is an Irish Couple's Journey Through IVF, Adoption and Surrogacy.
Fiona Whyte and Seán Malone live in Miltown Malbay with their children. Their efforts to adopt and then travel to India to seek surrogacy were the subject of RTÉ's programme 'Her Body, Our Babies'.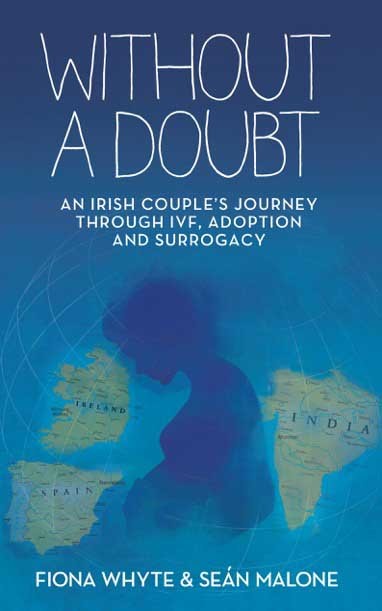 They are part-time farmers and are keenly interested in both GAA football and hurling. They are available for interview and comment on the issues raised in the book.
Written with profound honesty, Fiona and Seán tell a personal story story highlights the dire need for new legislation to provide for and protect Irish parents and their children born through surrogacy, and explores the complex legal, ethical and social issues created in this legal vacuum.
The book will be launched at Clancy's Bar in Miltown Malbay on Saturday evening at 8pm.