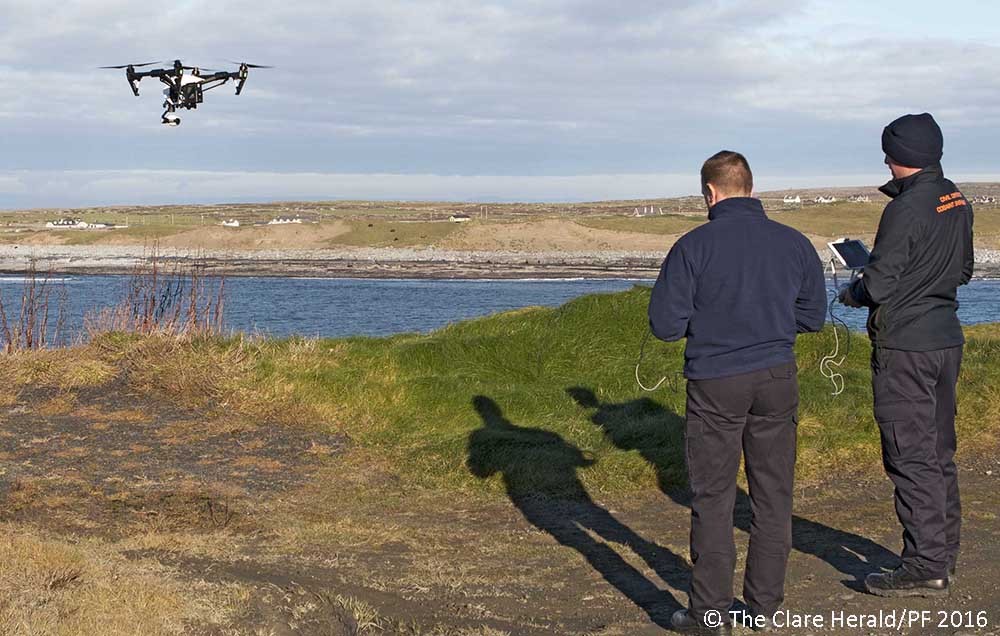 Members of Clare Civil Defence have travelled to Blacksod in Co Mayo to assist in the multi-agency search operation following the loss of Irish Coast Guard helicopter Rescue 116.
The team had been expected to travel to Blacksod Co Mayo last week but following confirmation that the wreckage of the missing helicopter had been located, volunteers were stood down. They have however remained available to travel if required.
While the fuselage of the Sikorsky S92A helicopter has been located, local Irish Coast Guard and Civil Defence teams have been involved in shoreline searches for any remaining debris that might wash up.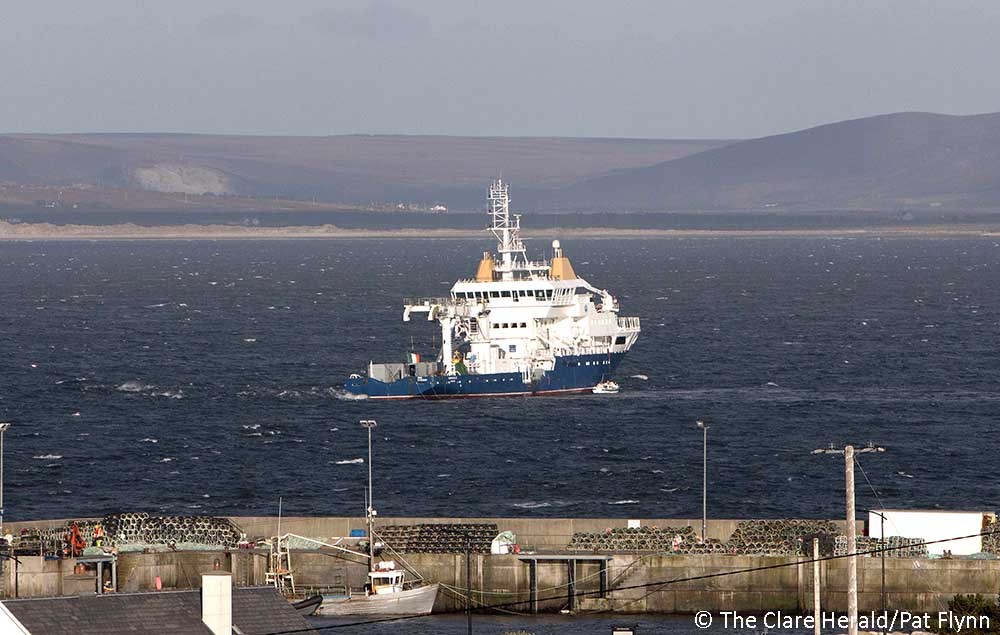 Volunteers attached to Clare Civil Defence's Small Unmanned Aircraft (SUA) unit have been ready to travel to the area and use their drones as part of the operation.
One team travelled to Mayo this morning while another unit will join the search operation on Sunday.
Late on Monday March 13th, Rescue 116, based at Dublin Airport, was sent to assist their Sligo colleagues when Rescue 118 was requested to airlift an injured fisherman from a trawler off the Mayo coast. Rescue 116 was sent to provide top-cover communications support.
As Rescue 116 was making its way to the helicopter landing pad at Blacksod Lighthouse to refuel at around 12.45am on March 14th, communications and radar contract were lost.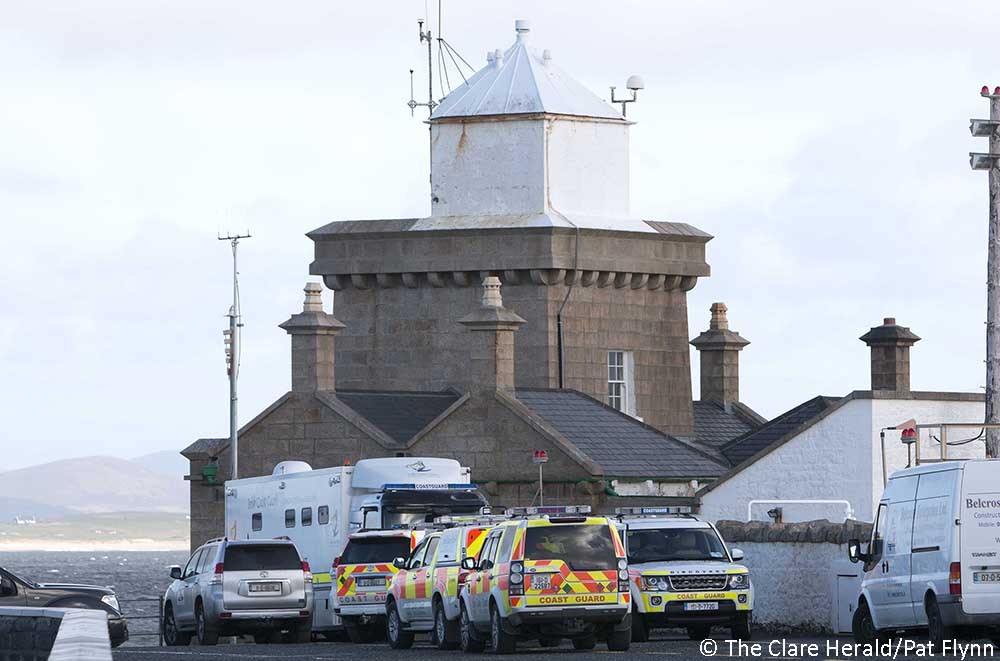 A major search operation was launched and the body of Captain Dara Fitzpatrick was located within hours however there was no sign of her colleagues Mark Duffy, Ciarán Smith and Paul Ormsby.
It has since been confirmed that the remains of another crew member ahve been located in the wreckage of the helicopter. The identity of the crewman has not been confirmed and efforts to recover the body have been hampered by sea conditions.
The Irish Lights Vessel ILV Granuaile is being used as the main platform at the search site assisted by the Irish Naval Service ship LÉ Samuel Beckett. The LÉ Eithne was also involved in the operation during the week.
Divers from the Garda Water Unit and Irish Naval Service along with Irish Coast Guard and RNLI crew have also been involved in the search.