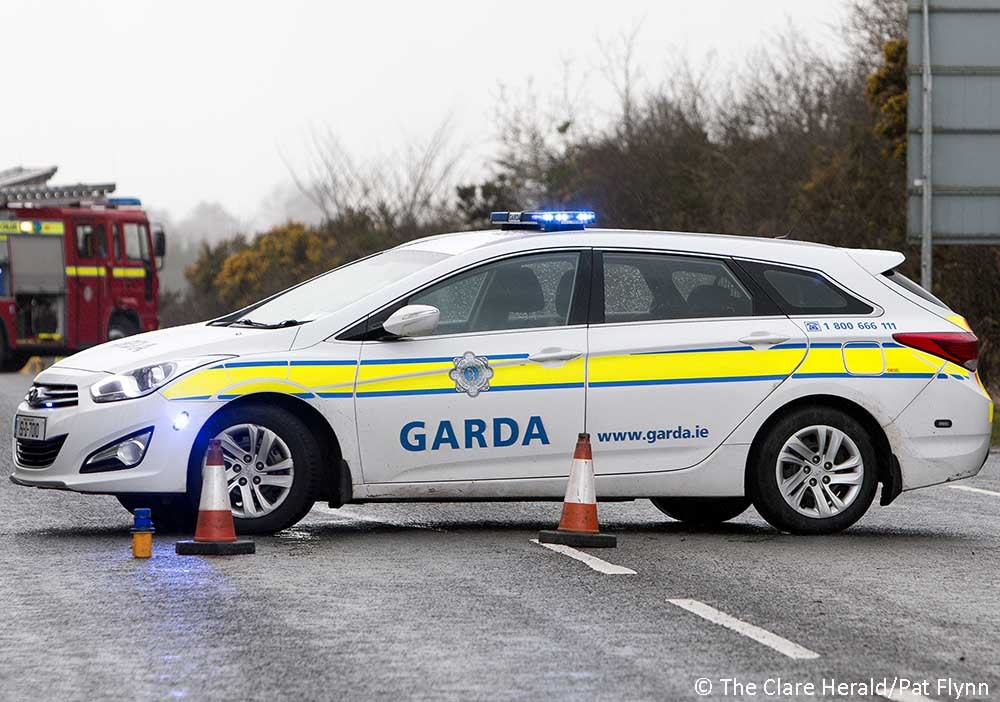 Gardaí investigating the death of three-year-old Estlin Wall in a road traffic collision last week have seized a truck as part of their probe.
It had originally been thought that the collision near Inagh last Wednesday involved just two cars.
After the scene had been forensically examined, both vehicles were removed from the scene for further technical investigation. A truck has since been seized by gardaí as the investigation into the tragedy continues.
At around 9.00am last Wednesday, Vinnie Wall was driving his daughter Estlin to her creche in the village of Inagh.
Mr Wall's car was involved in a collision with another vehicle on the N85 Ennistymon and Ennis road at Ballyea South. One vehicle is understood to have crossed the road before colliding with an oncoming car.
Three ambulances, a rapid response advanced paramedic unit, two units of the fire brigade along with several garda patrols responded to the scene.
The Emergency Aeromedical Service (EAS) air ambulance was requested to attend the incident to airlift young Estlin to hospital in Limerick. Later in the day the critically ill child was transferred by helicopter to Temple Street Children's University Hospital in Dublin for further treatment.
Tragically, Estlin lost her fight for life on Saturday night. The youngster would have celebrated her 4th birthday later this month.
Her father Vinnie remains in a serious condition in a Dublin hospital after being transferred there from University Hospital Limerick.
Vinnie is a brother of musicians Steve and Joe Wall of The Stunning and The Walls. Vinnie was initially treated at University Hospital Limerick and later transferred to another hospital in Dublin. He is being treated for a serious brain trauma and remains unconscious.
Gardaí have already appealed for witnesses to the collision or anyone who travelled to the Ennis to Ennistymon road around the time of the incident, to contact them.
Gardaí have confirmed: "Our investigation into this collision is continuing and as part of that, we have a seized a truck."
Meanwhile, a fund set up by the local communities in north and west Clare to assist the Wall family, has already surpassed three set targets.
The initial target of €20,000 was exceeded within hours following an emotional appeal on Facebook from Estlin's uncle Steve Wall.
By late last night, the amount of money raised had surpassed €65,000, and looked set to reach the €70,000 target.