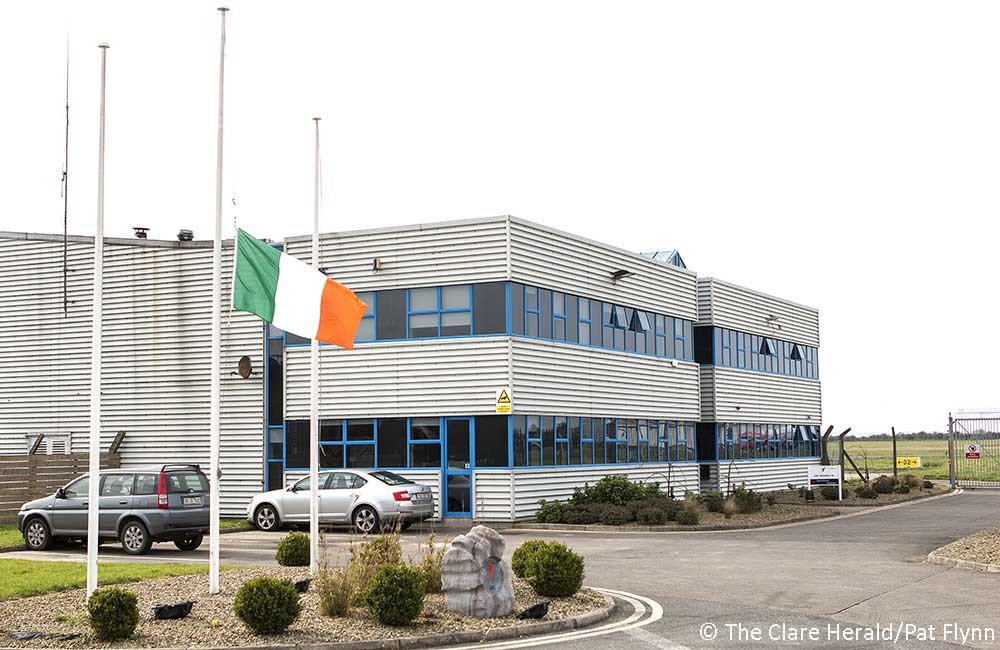 The volunteer crew of the Kilrush RNLI lifeboat will hold a mass at their base this evening (Thursday) to show solidarity with their search and rescue colleagues in the Irish Coast Guard who are mourning the loss of four colleagues.
The search is continuing off the Mayo coast for the wreckage of the Dublin based Irish Coast Guard search and rescue helicopter, Rescue 116.
The Sikorsky S92A helicopter crashed into the sea near Blackrock lighthouse while making its way to Blacksod to refuel early on Tuesday morning. The crew had been tasked to provide topcover communications support for the Sligo based helicopter (Rescue 118) which was on a long-range medevac mission off the Mayo coast.
As the search continues for the three missing crewmen of Rescue 116, flags have been flying at half-mast at Irish Coast Guard and RNLI bases across the country.
Mother-of-one Captain Dara Fitzpatrick (45) was confirmed to have died on Tuesday after she was recovered from the sea. Her colleagues Mark Duffy, Paul Ormsby and Ciarán Smith are still missing.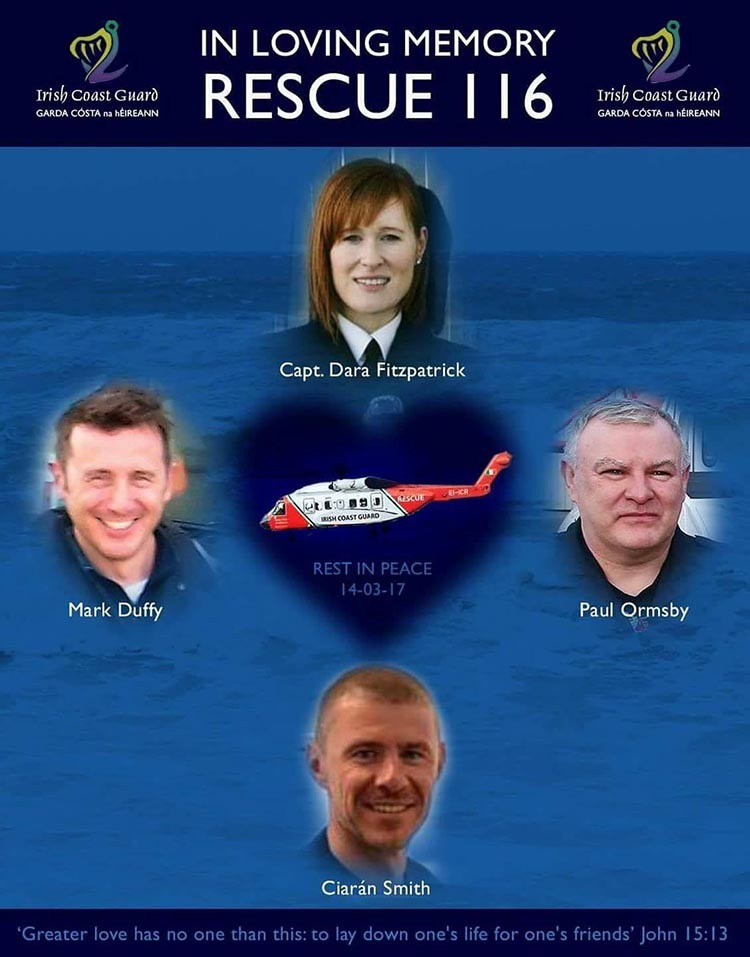 Ireland's RNLI crews work very closely with the Irish Coast Guard and regularly carry out inter-agency training exercises.
A spokesperson for Kilrush RNLI said: "We work closely with Rescue 115 (Shannon) and at our station we are so saddened by the events of this week. In support of the people who have lost their lives at sea, the crew have arranged a mass to be held at the station this evening (Thursday 16th) at 6pm.
Everyone is welcome to attend and a book of condolences will also be available," the spokesperson said.