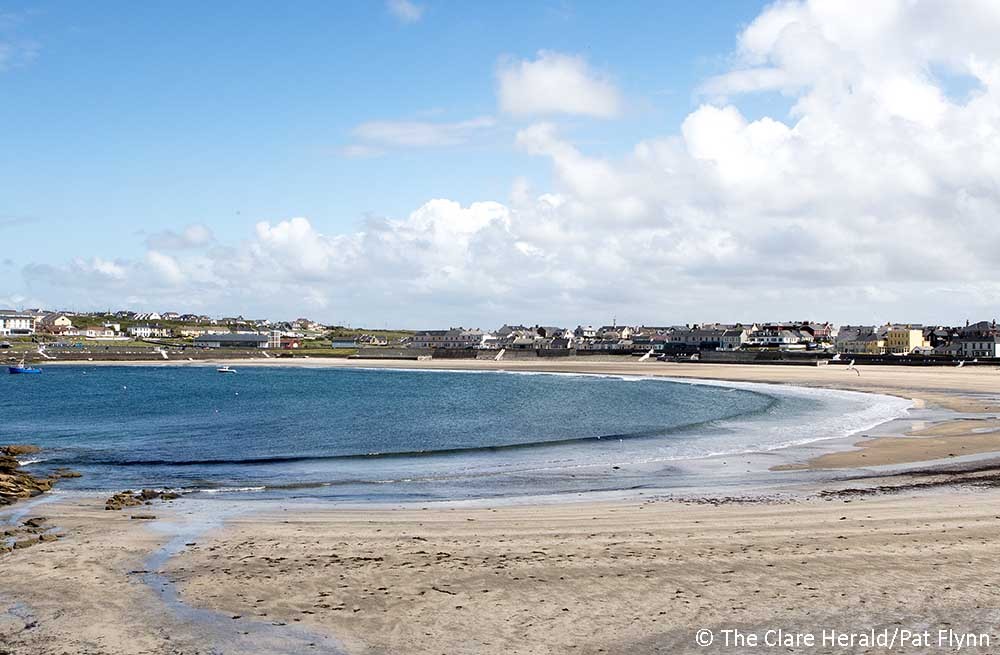 Twelve of Clare's beaches have been recognised for their excellent water quality including first-time recipient Ballyalla Lake in Ennis.
An Taisce has awarded the prestigious International Blue Flag to 9 Clare beaches, including Whitestrand, Miltown Malbay, Ballycuggeran, Whitestrand Doonbeg, Mountshannon, Cappa, Fanore, Spanish Point, Kilkee and Lahinch.
Green Coast Awards were also awarded to the beaches at Bishops Quarter (Ballyvaughan), Seafield (Quilty) and for the first time, Ballyalla Lake.
The Blue Flag and Green Coast Awards were accepted on behalf of Clare County Council by Councillor Paul Murphy, Leas Cathaoirleach of Clare County Council, and Claire McGrath, Clare Water Safety Development Officer, at a ceremony held at the Royal Cork Yacht Club, Crosshaven, Co. Cork.
The Blue Flag is a prestigious environmental eco-label awarded to over 4000 beaches and marinas in 49 countries across Europe, South Africa, Morocco, Tunisia, New Zealand, Brazil, Canada and the Caribbean. The award, which is operated in Ireland by An Taisce on behalf of the Foundation for Environmental Education (FEE) – represents high standards in water quality, environmental information and education, environmental management and safety, services and facilities.
The Green Coast Award recognises beaches for their clean environment, excellent water quality and natural beauty and is targeted at beaches that may not have the necessary built infrastructure required to meet the criteria set for Blue Flag status. Bishops Quarter, Seafield and Ballyalla Lake were awarded by the Irish Green Coast Award Jury following bathing water quality tests and beach inspections carried out in 2016 and assessment of the beach management plans submitted by Clare County Council to An Taisce.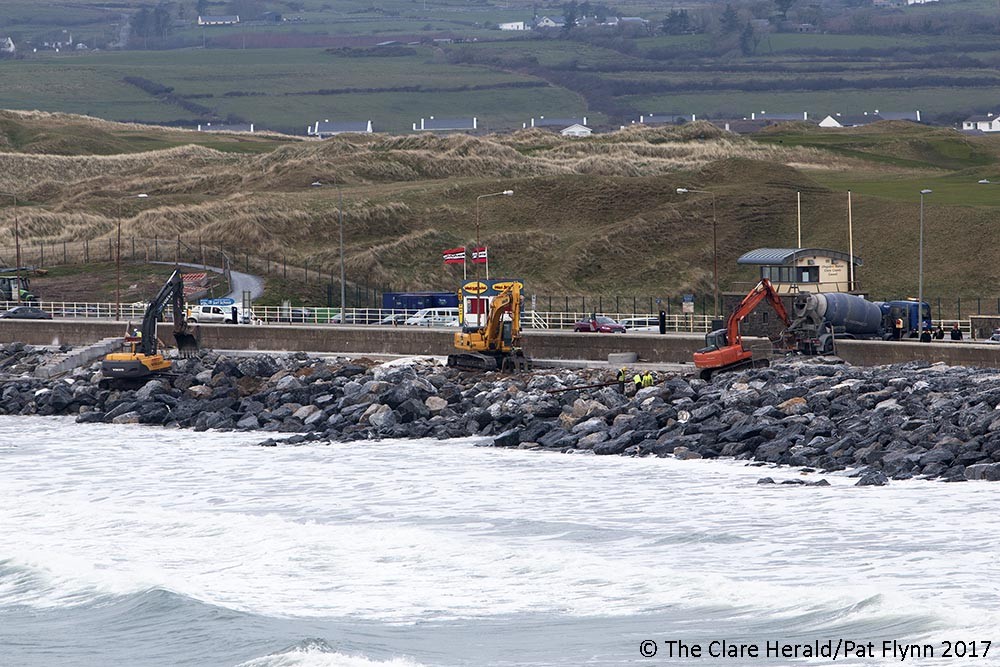 Councillor Paul Murphy, Leas Cathaoirleach of Clare County Council, expressed his delight that Clare had retained its 9 Blue Flags and secured a record 3 Green Coast Awards.
The Leas Cathaoirleach continued, "Beaches and marinas play an important part in the lives of our coastal communities as they provide a variety of recreational opportunities as well as make a significant contribution to the local economy. Clare's Blue Flag and Green Coast successes also will help to inform visitors to the county that they can expect to find clean and safe environments when visiting these bathing areas."
Pat Dowling, Chief Executive of Clare County Council, said Clare's strong performance in the Blue Flag scheme and the Green Coast Awards reflects the number of quality beaches that are available to people living in Clare and those visiting the County.
"Two of our Green Coast Beaches and seven of our Blue Flag Beaches are situated along the Wild Atlantic Way, so it is incumbent on us all to ensure our beaches are kept clean and litter-free. I want to acknowledge the role played by Council staff, coastal communities and visitors to our beaches in helping Clare retain all 9 Blue Flags," he added.
From a water safety point of view, this is great for County Clare," stated Clare McGrath, Clare Water Safety Development Officer.
]"All our main bathing areas are being applauded by An Taisce as places that are clean, well managed, and safe. Flying the flag indicates to visitors and local communities that these beaches are at the highest standards. They all have safety equipment, lifeguarded, risk assessed, first-aid and communications," she added.
Lifeguard cover at Clare's Blue Flag beaches commences during the June Bank Holiday Weekend (11.00am to 7.00pm, 3rd to 5th June). Cover will continue on Saturdays and Sundays during the month of June. There will be full-time time cover at these locations as well as at Bishops Quarter (Ballyvaughan) and Seafield Quilty during the months of July and August and during the first two weekends of September.