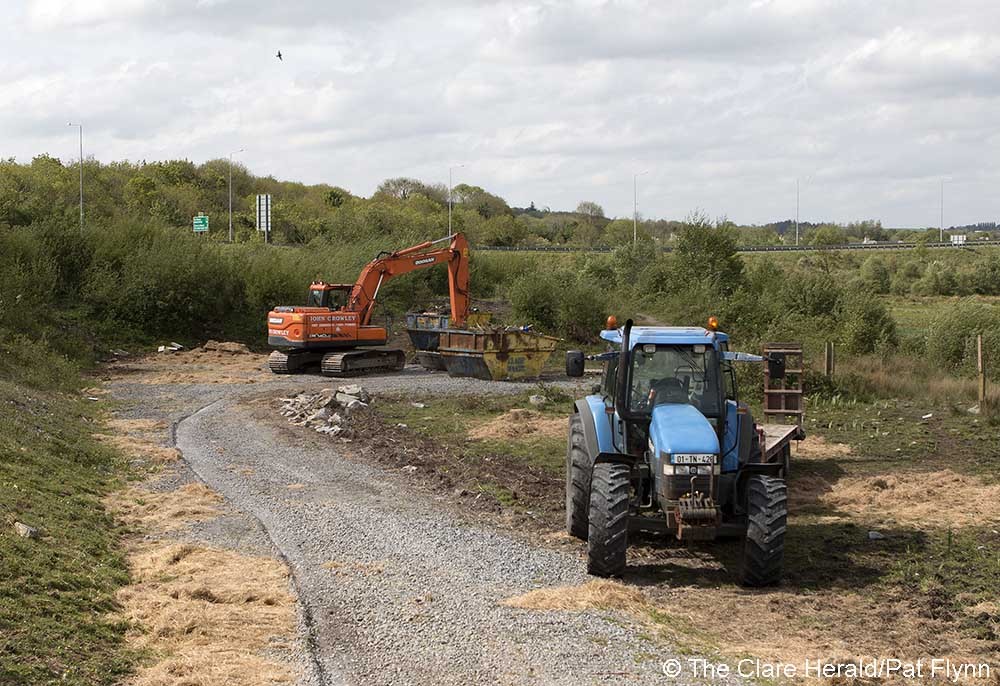 Clare County Council has carried out clean-up operations at two locations in Ennis where members of the traveller community had previously lived in caravans.
Serious concerns have been raised in recent weeks about the incidence of dumping in Ennis while calls were made on the local authority to take action.
Today (Friday), the council commenced works to clear two sites on the Kilrush and Gort Road where a considerable amount of rubbish had been dumped.
The council has also confirmed that efforts will be made to identify those responsible with a view to prosecuting them.
A council spokesman confirmed: "Clare County Council is in the process of completing the removal of all waste that was illegally dumped in the vicinity of the Gort Road and the Rocky Road Roundabout in Ennis."
"An investigation is underway in an effort to identify those who illegally deposited rubbish at the sites. Person(s) found to have carried out the dumping will be prosecuted accordingly under the Litter Pollution Act," the council said.