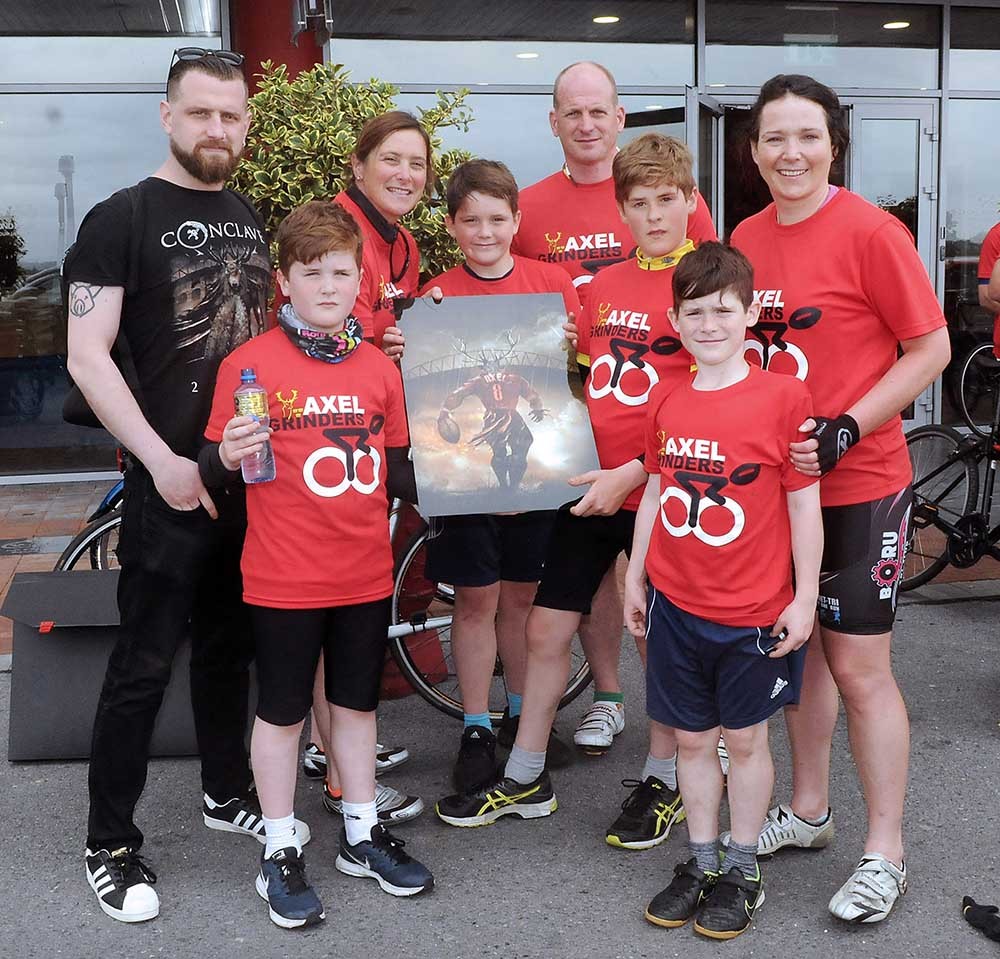 A group of long-time friends of Anthony Foley have celebrated their old friend's life with a charity cycle in his name.
The 'Axel Grinders' cycle saw teammates of Anthony from the 1992 Irish Schools Rugby Tour to New Zealand get together to cycle over almost 250km over three days last week (Wednesday to Friday).
The group was joined by Anthony's sisters Rosie, Orla and other family members, as well as old school pals of Anthony's from St. Munchin's College.
Said Rosie Foley:  "The 1992 team that toured New Zealand had a special place in Anthony's heart and came up with this fantastic idea.  We stared in Killaloe each day and over the three days cycled to Bunratty and back, around Lough Derg and then, on the final day, to Thomond Park, via St. Munchin's, where Anthony went to school.
"It's been amazing and a fantastic outcome is that there's money going to charities that Anthony supported.  It's great to be meeting the lads as well from the 1992 tour that we all knew as 16 and 17 year olds growing up. "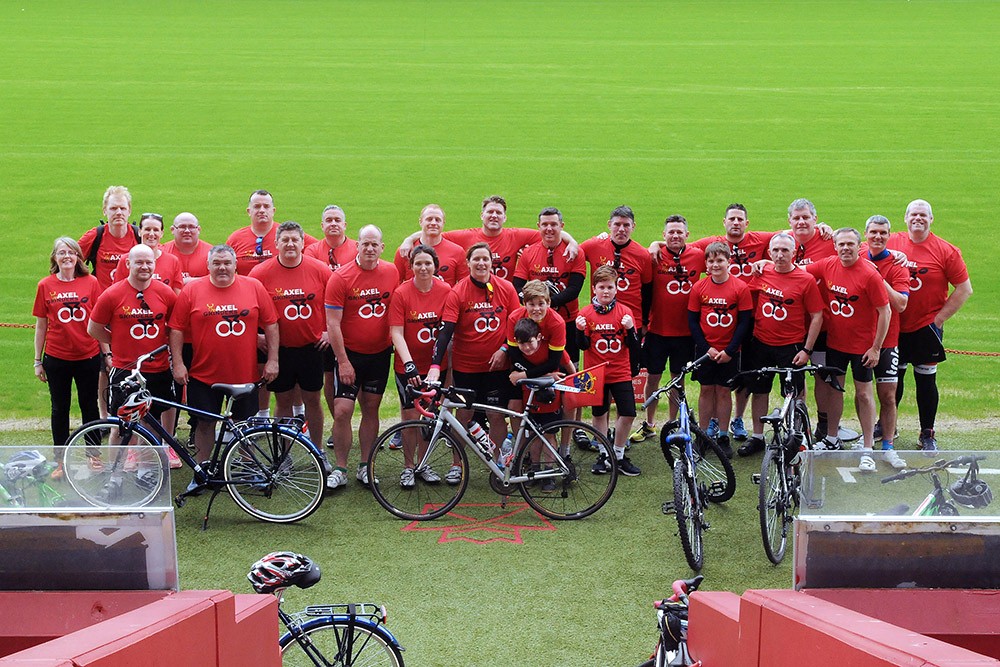 Said Gareth Davies, a member of the touring schoolboys team from 1992, "The first time I met Anthony was when he was running at us on a rugby pitch when we were playing for Munster and Ulster schools.  The tour brought us all together and the bond is very strong.
Strangely enough we had a 24th anniversary reunion a year ago and went to the Ireland versus Italy game and out of the 30 people who toured, 26 of us turned up to that reunion.  I think we realised then that there was a special bond in the group and I know Anthony really looked forward to that day."