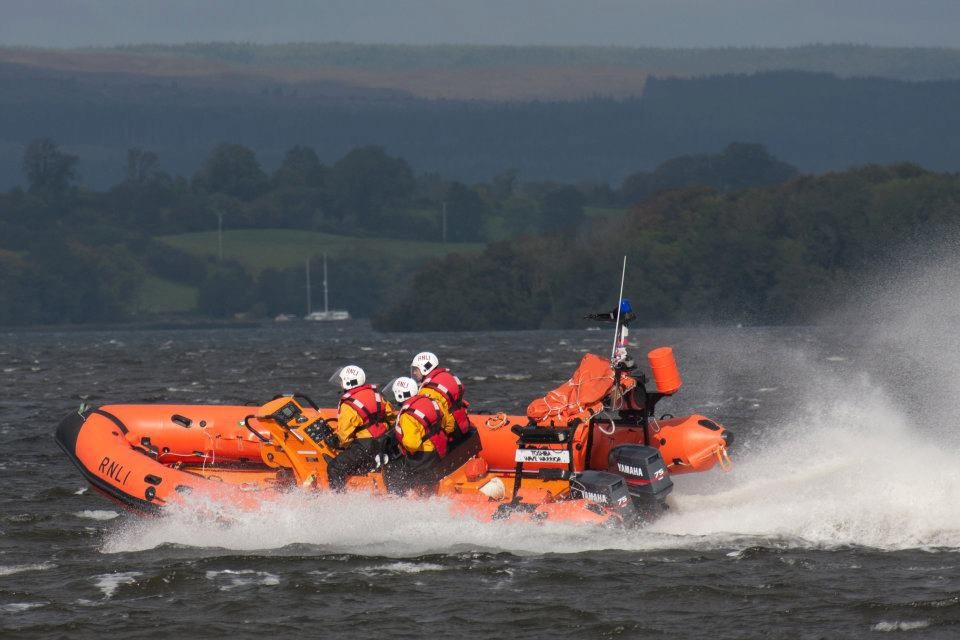 The Lough Derg RNLI lifeboat was called to assist 3 people on Friday evening after their 33ft cruiser ran aground north of the entrance to Scarriff River, on the western shore of Lough Derg.
At 6.13pm the lifeboat was launched with helm Eleanor Hooker, Owen Cavanagh and Darragh Quinn on board. Winds were southwesterly, Force 2 while visibility was good.
Watch officers at the Irish Coast Guard marine rescue sub centre on Valentia Island were alerted to the incident and mobilised the lifeboat and provided coordinates for the location of the casualty vessel.
The lifeboat reached the scene and established that all passengers were safe and unharmed and wearing their lifejackets.
RNLI volunteers checked the boat and when satisfied that it was not holed, set up a bridle and tow. One RNLI volunteer remained on board.
At 7.10pm the vessel was taken off the rocks and towed into safe water. Before discontinuing the tow, the lifeboat crew made certain the casualty vessel was not taking any water and that the rudder and engine were not damaged. Before returning to the lifeboat, an RNLI volunteer indicated the safe navigation route to all on board. The cruiser then continued its passage to the Scarriff River.
The lifeboat returned to station and was ready for service again at 7.50pm.
Brian Hanly, Deputy Launching Authority at Lough Derg RNLI Lifeboat, has advised boat users to 'familiarise themselves with their navigation charts of Lough Derg, and to plan their passage before setting out'.