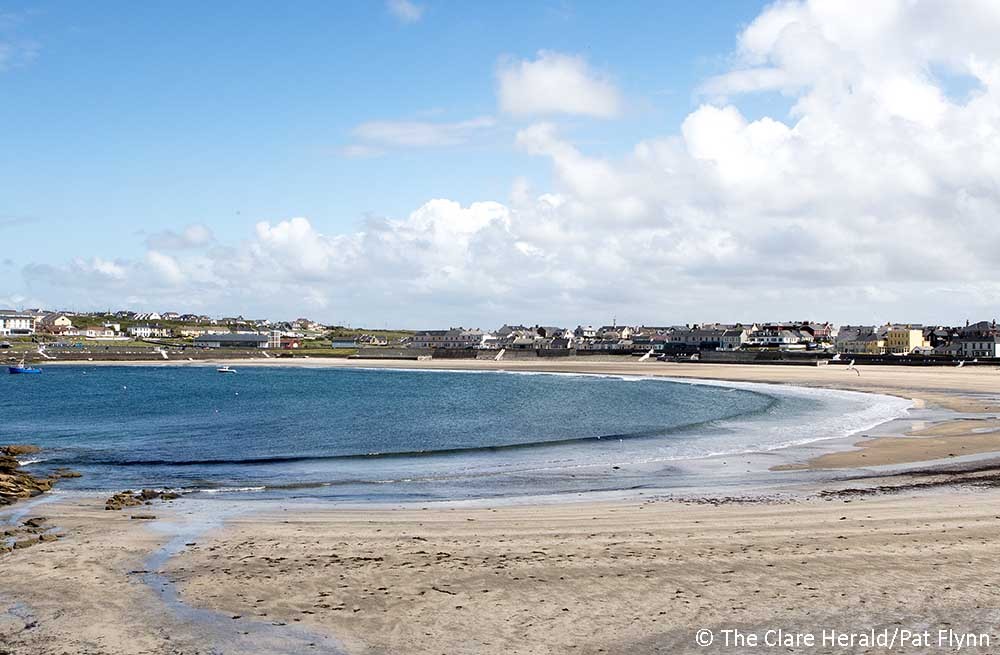 The beach at Kilkee has been closed to bathers due to a discharge of wastewater and just weeks after it reopened following a ban on swimming last December.
Irish Water has confirmed that the beach has been closed as a precautionary measure and that swimming is prohibited at this time. Signs warning bathers have been erected in the area.
It's understood that electrical issues at the local pump station have resulted in a failure of the pumps on Wednesday morning and while the issue was resolved, a ban on swimming is likely to continue for another two days until the water quality has been given the all-clear again.
In a statement, Irish Water said: "Operational electrical issues in Kilkee Pump Station early on Wednesday morning caused the pumps to be out of service for a number of hours at the pump station.
This  led to a discharge of wastewater to the Victoria stream in Kilkee for a period of time. The HSE and the EPA were notified and a precautionary bathing prohibition notice was put in place by the HSE for Kilkee beach to protect public health."
Irish Water can confirm that the Pumping Station resumed operations at 11 am approximately on Wednesday but the Bathing Water Restriction is likely to be in place for a number of days as testing of the bathing water over a 48 hour period from instigation will be required to confirm that it meets all bathing water quality standards," the spokesperson said.
Irish Water has apologised to customers and local beach users and thanks them for their patience and cooperation as we work to resolve this issue.