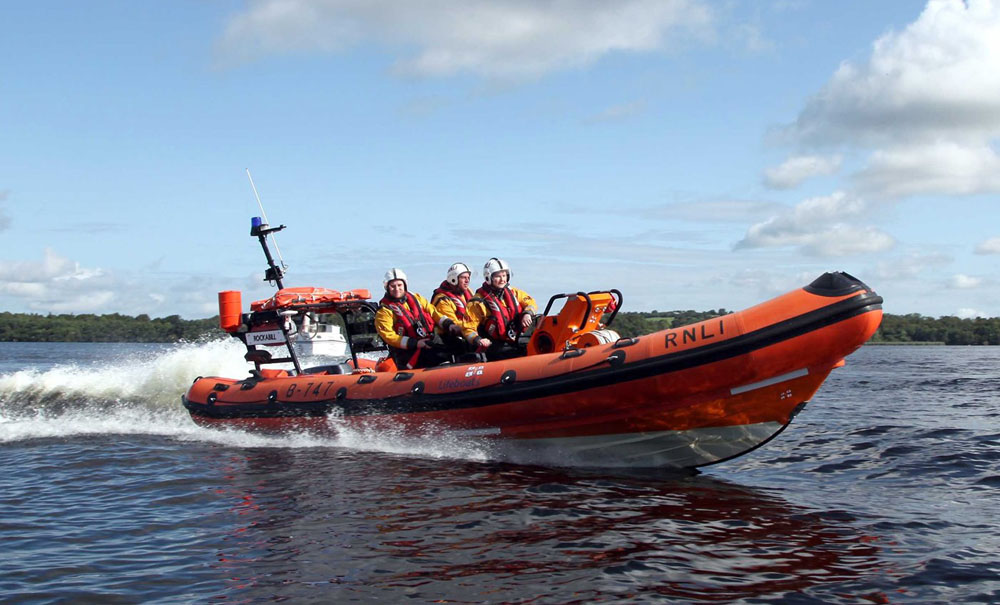 The Lough Derg RNLI lifeboat was launched twice on Saturday after two boats got into difficulty in separate incidents.
The volunteer team was first alerted at 2.26pm by staff at the Irish Coast Guard marine rescue sub centre at Valentia who received a report of two persons and their dog.
It had been reported that a 38ft cruiser had run aground at Ryan's Point, on the eastern shore of Lough Derg.
On arrival at the scene, the lifeboat crew found that both passengers and their dog were safe and unharmed and wearing their lifejackets.
The RNLI crew made numerous attempts to take the cruiser off the rocks, but it was 'stuck fast'.
Rescuers decided to take both people and their dog to Dromineer and to arrange for the cruiser to be lifted off the rocks later by a specialist crew from a local marina.
Just a few hours later, the lifeboat launched again following a request from the Coast Guard to assist four people on a 40ft cruiser that had suffered engine failure by the Goat Road, at the northern end of Lough Derg.
After locating the casualty vessel, the lifeboat took the vessel on tow to Dromineer Bay and into the harbour where it was safely tied up.
Meanwhile, on Sunday morning, while the lifeboat crew was on a training exercise, they were called into action again after a cruise boat with four people on board suffered engine failure. The casualty vessel was located near Mountshannon on the Clare side of the lake.
All persons on board were reported to be unharmed and they were towed into Dromineer Harbour to have the engine issue investigated.
Lough Derg RNLI Deputy Launching Authority Brendan O'Brien said: "We would always advise boat users on the lake, to bring charts of the lake in addition to electronic systems of navigation, and plan a safe passage before leaving harbour."