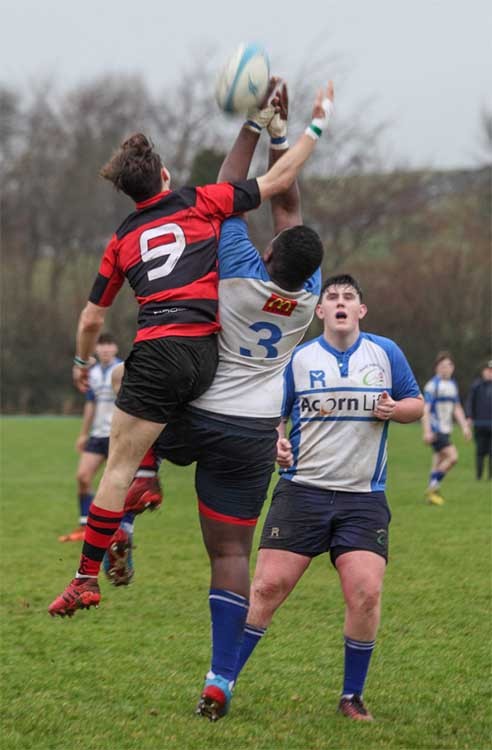 Ennis RFC has announced the appointment of head coach Gerry Casey, who insists the club can become Munster Junior champions with the current crop of young players coming through.
The former Shannon coach brings 15 years of experience into the Ennis set-up following a year which saw Ennis relegated after a number of years in Munster Division J2.
Meanwhile, the Ennis U18s made history by winning the Munster Cup — beating Garryowen in the final — and a number of these players including captain Jack Colleran make the step up to adults rugby this year.
Limerick native Gerry Casey, who is also Munster Rugby community officer, played with a number of senior clubs before taking up management, winning an All-Ireland with Shannon U20s before winning an AIL trophy with Shannon. Casey also had great success with Monivea, working closely with Connacht legend Johnny Muldoon before stints with Old Cresent and Thomond respectively.
Now looking ahead to his first season with Ennis, Casey says there's a long-term plan to bring great success to the club.
"To tell you the truth after seeing the enthusiasm and the good work done, especially in the underage section — I went and watched the Pan Munster U18 final and the group of quality players coming through in the club — that's what enticed me to actually come on board," he said.
"I do believe in a club and an area the size of Ennis is in, that it could be — to call it a sleeping giant might be a bit premature — but the likes of what Cashel and Bruff and other clubs have done, I can't see why Ennis can't achieve that and that's the ambition the club has."
Casey also hopes that he can buck the trend of young players being poached by top Limerick clubs.
"Because they've been successful at underage, when it comes to coming out of the U18 group a lot of the guys move away, they go to college and of course then there's the draw of clubs in Limerick trying to poach the players to go in and play senior rugby which to my mind is very unfair because a lot of those kids aren't ready but they believe what they're being told and they're becoming lost in the game.
"So the main challenge is to get the core of older guys to stay around and then bring on the guys that can add so much enthusiasm and youth to the team and so far we've had a great response.
"We met a few weeks ago, called a meeting of a core group and asked them to put a leadership group together and sat down and had a chat with the lads and asked them where did they think they needed to improve and it's very hard when you're having a couple of losing seasons to have enthusiasm going forward again. But they're all minor problems.
"The fact that two of the younger guys coming out of the U18s went onto the leadership group shows that there's a huge interest in them trying to achieve something for the club as well.
"I have to say the atmosphere at the first session was fantastic so I do believe we're going to be in a good place going forward."
While pre-season has kicked in early this year with a core group of around 40 players on the books, Gerry says he's still hoping to recruit new players early on.
"I've signed three players already. On guy, Mike McMahon has played senior rugby in Limerick, he's coming on board and will do some forwards coaching as well. Stephen Ryan from St Senans was on the Munster junior team, he's come on board as well. But what we want to do is get the young players who were in the club who have just stopped playing. We had two back last night who haven't played in two years, they're only 20 years of age.
"Another great thing we're after getting David Flynn back who is an outstanding prospect and person as well, he was full of enthusiasm. So if we can get all those guys who other teams are trying to poach from Ennis to stay and come back and play, that's the format we're going to do because the club has ambition to go on and win the junior league on the year of the centenary so it's not just a year plan, it's a long-term plan."