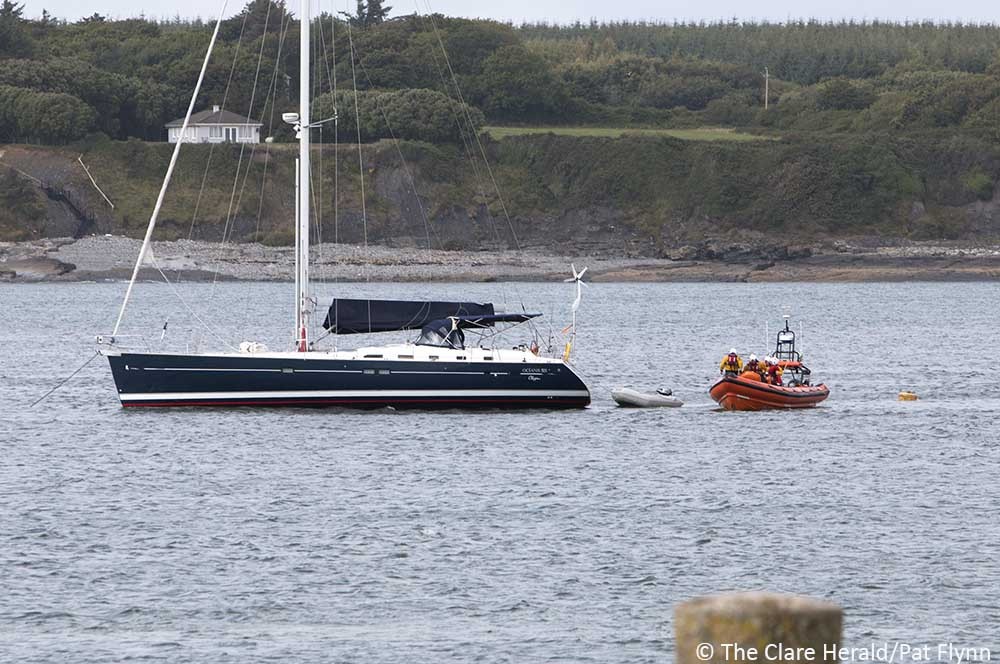 A search operation was mounted in the Shannon Estuary this afternoon after a small dinghy was reported to be in trouble. 
The alarm was raised at around 3.00pm after the 2-metre dinghy, with one man on board, was spotted near Carrigaholt.
The sole occupant, who wasn't wearing a lifejacket, was reported to have been attempting to row to safety after his dinghy ran out of fuel. The dinghy was later seen ashore in an area known locally at Haugh's Beach near Doonaha.
The Kilrush RNLI lifeboat and Kilkee unit of the Irish Coast Guard were alerted a requested to make their way to the scene.
On arrival, rescue crews quickly located the dinghy but there was no one in it. Shortly afterwards the man returned to his craft where he met rescue personnel who had swam ashore from the lifeboat.
After the dinghy was safely recovered from the beach, the man managed to restart the outboard engine. He told rescuers that he wanted to return to his yacht in Carrigaholt Bay. The RNLI provided him with a lifejacket and for his own safety, accompanied the man back to the yacht.
Once the man was safely on board the yacht, the RNLI and Coast Guard crews were stood down.
Kilrush RNLI Lifeboat Press Officer Charlie Glynn said: "We would urge anyone engaged in water based activities to always remember to wear a lifejacket. We would also ask anyone who sees someone in danger in the water, call 999 or 112 and ask for the Coast Guard."
The operation was coordinated by watch officers at the Irish Coast Guard marine rescue sub centre on Valentia Island in Kerry.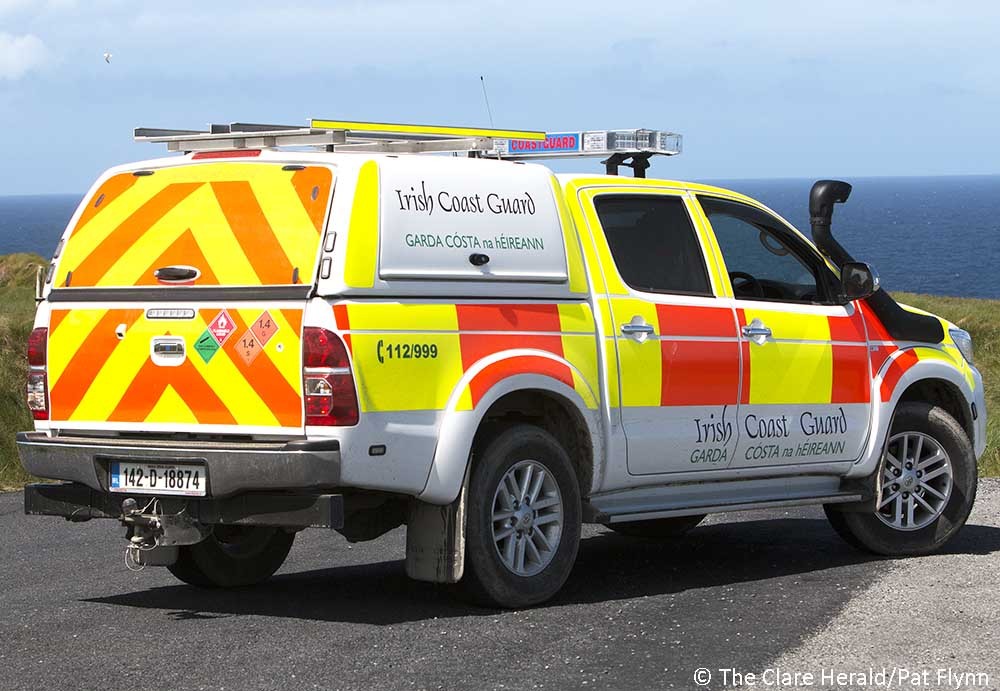 Earlier, Kilkee Coast Guard volunteers responded to a report of a suspicious object that had been discovered on the beach at Seafield near Quilty.
Volunteers went to investigate the report and discovered what's believed to be a weight for a marker buoy. The incident is being treated as a false alarm with good intent.