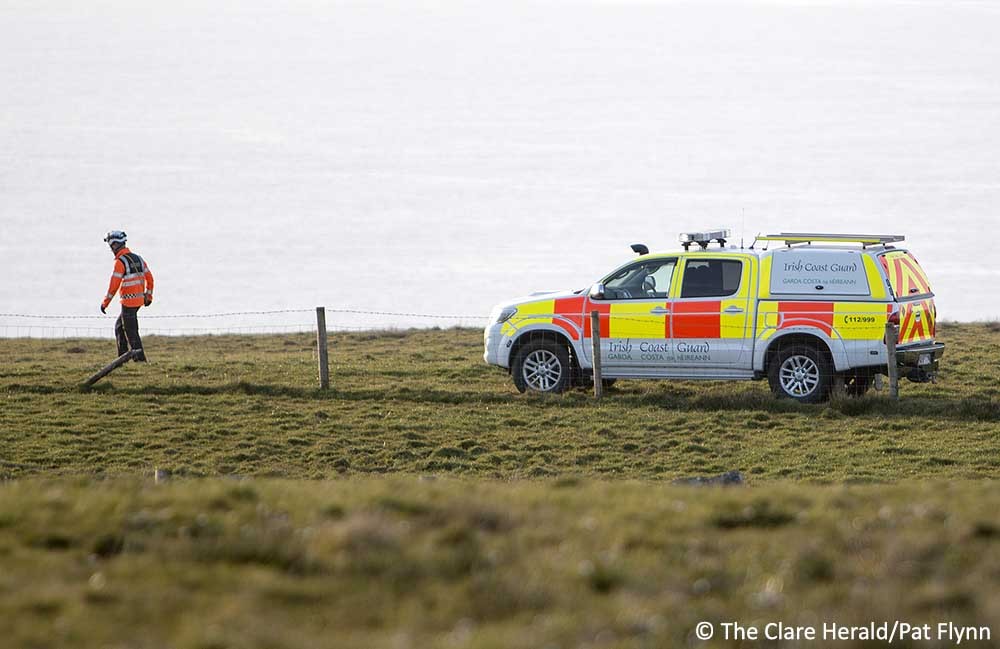 A man has been airlifted from a beach in Co Clare this evening after he was seriously injured in a farm accident.
The incident happened at around 7.00pm at a farm in Fanore in the north of the county. It's understood that a hay bale rolled over the man.
The Doolin unit of the Irish Coast Guard was requested to respond to the scene and assist the National Ambulance Service.
The Shannon based search and rescue helicopter, Rescue 115, which had been returning from a training exercise in Galway Bay, was also tasked. The helicopter was originally directed to the beach in Fanore but was able to land in a field close to the scene where Coast Guard members had secured and marked a landing zone.
Ambulance paramedics and Coast Guard volunteers stretchered the casualty to the helicopter before he was airlifted to Shannon Airport. From there he was transported to by road to University Hospital Limerick for treatment.
The man is understood to have sustained crush injuries in the accident.