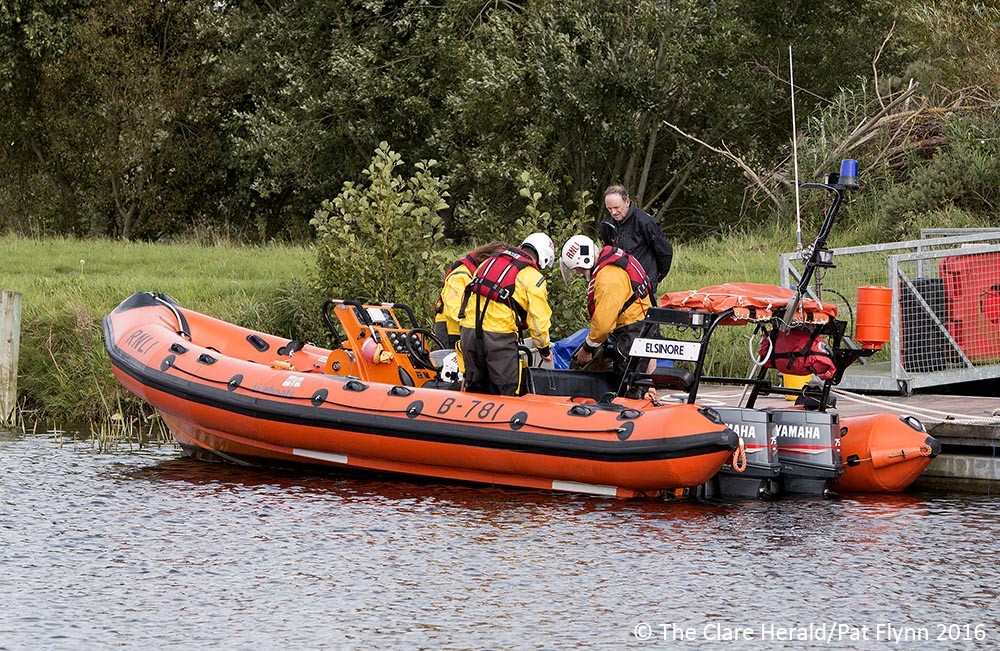 Six people were rescued from a cruise boat on last night after they ran aground on Lough Derg.
The Alarm was raised at 7.20pm when the Irish Coast Guard received a report of a 38ft cruiser aground at The Goat Road, on the eastern shore of the lake.
The volunteer lifeboat crew located the cruiser and found that all six passengers were safe and unharmed but they were requested to don their lifejackets.
An RNLI crew member was transferred across to the casualty vessel to check for damage. The lifeboat made several attempts to take the cruiser off the rocks, but it was stuck fast. The operator of the cruiser arranged for two marine engineers to attend the cruiser on a motorboat.
In an effort to lighted the boat, the six occupants were transferred to the lifeboat so the engineers could work to refloat the cruiser. The lifeboat prepared to remain on standby until the cruiser was afloat.
However, about two hours after being first alerted and with light fading, the lifeboat crew decided to take the passengers across the lake to the closest harbour at Rossmore, whilst one of the engineers took charge of the cruiser.
Lough Derg RNLI Lifeboat Operations Manager Liam Maloney said: "We would advise all boat users on the lake, to bring up to date charts of the lake and to plan their passage before leaving harbour. It's also important not to stray off the navigation route".
Last Monday, a cruise boat spent 13 hours aground on Lough Derg because the sole occupant didn't want to inconvenience anyone by calling for help.
The lifeboat was called out early on Monday morning after the crew of a passing cruiser observed the boat on the rocks near Hare Island on the Clare side of the lake.
The man was found sleeping below when lifeboat volunteers searched the boat. The man told his rescuers he didn't want to 'put anyone out' by calling for assistance.