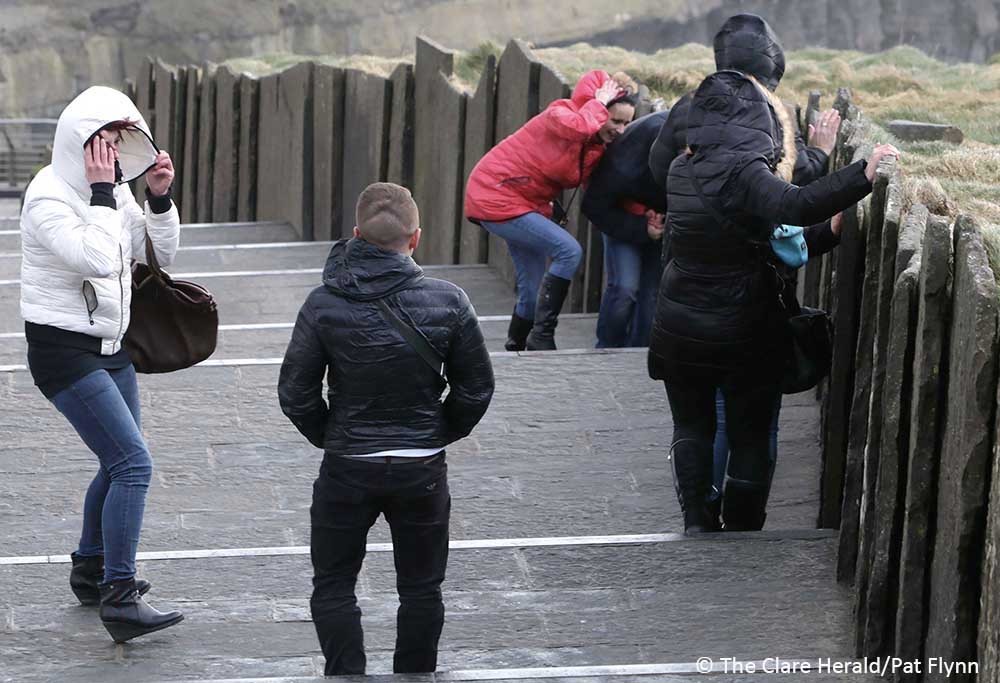 Visitors have been advised against visiting the Cliffs of Moher this afternoon because of strong winds in the area.
Staff at the country's second most popular visitor attraction follow strict safety protocols to deal with severe weather conditions at the 700ft high cliffs.
Management have issued an 'Orange' warning due to the "dangerously high winds" at the cliffs.
According to a spokesperson: "Due to dangerous high winds at the Cliffs of Moher gusting up to 100kph we have activated a Status Orange warning and advise visitors against visiting the Cliffs of Moher at this time."