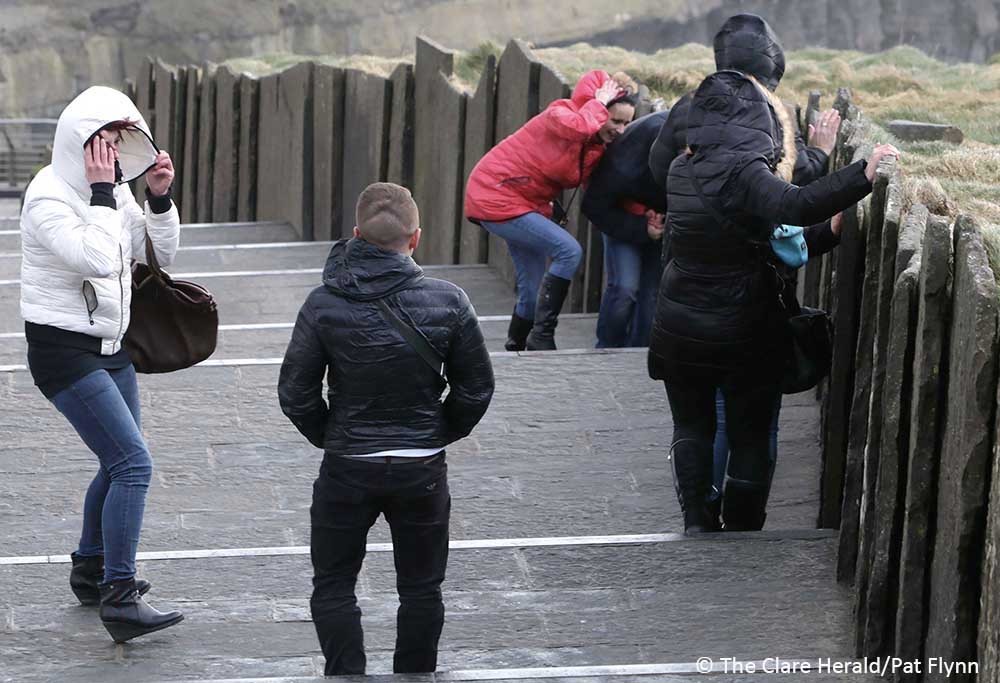 Winds of up 130km/h have forced management at the Cliffs of Moher to warn visitors to stay away.
Staff at Ireland's second most popular tourist attraction had issued a warning earlier in the day advising people of Met Éireann's Yellow Status alert and the need to exercise caution.
Shortly after lunchtime however, management issued a warning on their social media platforms telling visitors not to visit the area because of the dangers winds.
Staff at the country's second most popular visitor attraction follow strict safety protocols to deal with severe weather conditions at the 700ft high cliffs.
Visitors are asked to keep an eye on the Cliffs of Moher Facebook page and Twitter feed for updates.
Conditions at the Cliffs of Moher are now dangerous with gusts exceeding 130kph. Please do not visit today Sunday. Please retweet pic.twitter.com/W7B5H2Qhj2

— Cliffs of Moher (@CliffsofMoher1) September 10, 2017