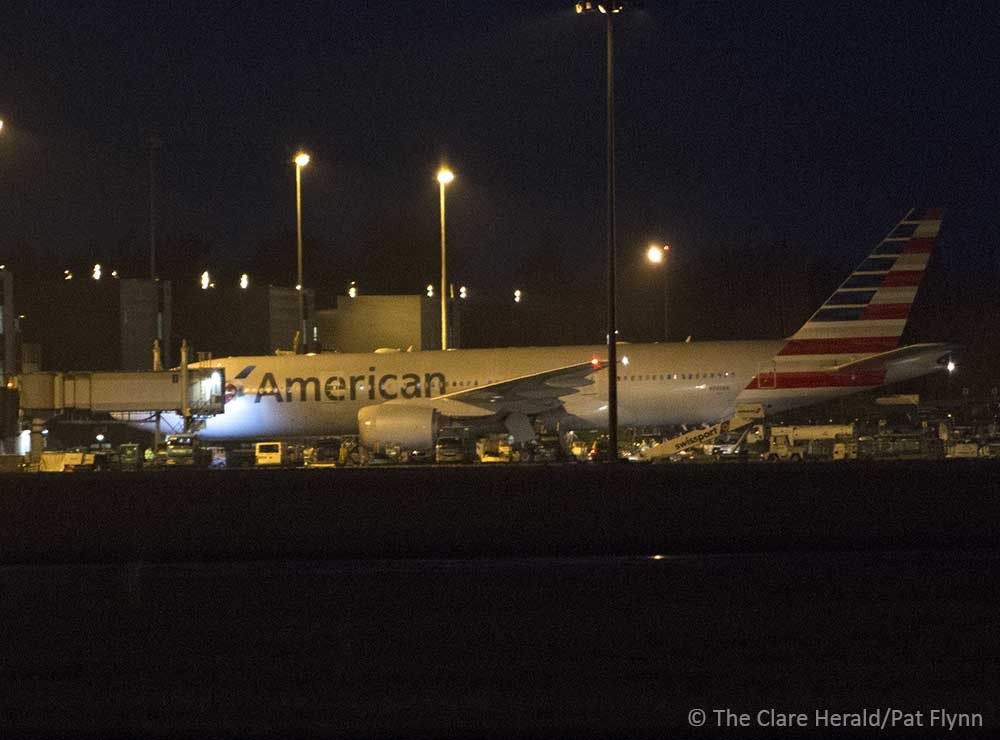 Update:
11.59pm – The flight continued its journey to London shortly after 11.00pm.
Earlier: A transatlantic jet has diverted to Shannon Airport this evening after the crew reported an issue with their fuel.
American Airlines flight AA-142 was travelling from New York to London Heathrow and was almost five hours into its journey when the crew reported an anomaly with the jets fuel readings.
The flight had about 90 minutes to run to London when the crew opted to divert and land at Shannon Airport. There were 203 passengers and crew on board.
The crew reported they were receiving different readings from separate fuel gauges. Emergency services at the airport were alerted and placed on standby in case the issue was a result of a fuel leak.
The flight landed safely at 8.40pm and was met by airport fire crews who remained with the Boeing 777-200 jet until it reached the terminal building.
An inspection of the runway found no evidence of a fuel leak while its now believed the issue related to a faulty fuel gauge.
Engineers were also waiting to investigate the issue while the flight has been tentatively scheduled to depart later tonight.