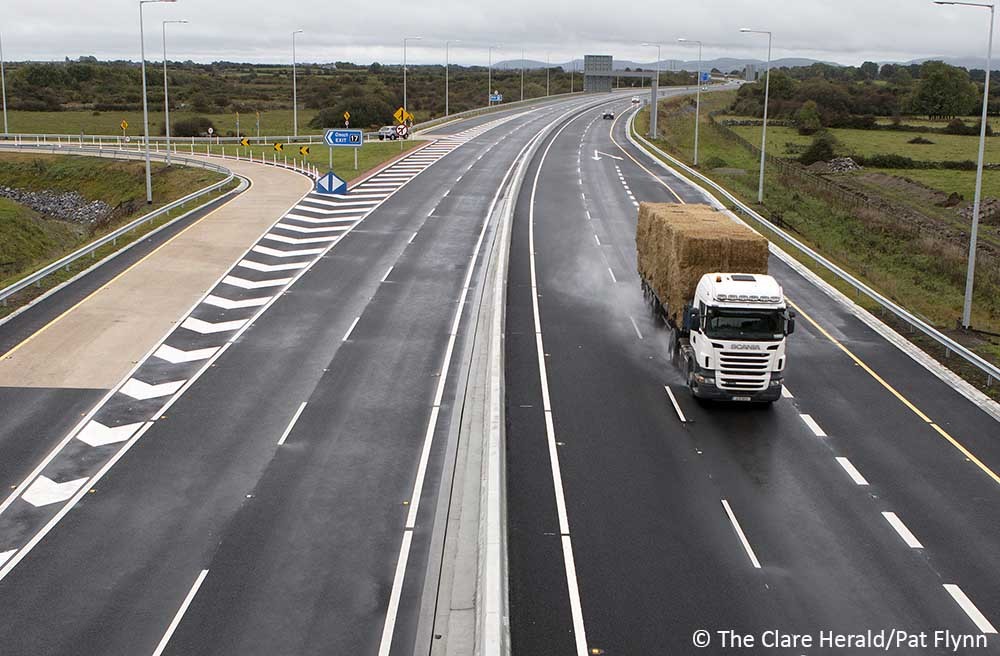 Shannon Group and Shannon Airport believe the opening of the M18 Gort to Tuam motorway today will provide an unprecedented opportunity to advance the case of a western economic corridor.
Speaking ahead of the official opening on Wednesday of the 57km stretch of motorway, Shannon Airport MD said that this final link in a seamless motorway/dual-carriageway chain from Tuam to Galway, Ennis, Shannon, and onto Limerick redoubles the potential of the region to be marketed for inward investment and tourism.
Shannon Airport Managing Director Andrew Murphy said that all stakeholders along this Atlantic corridor must come together now and look at how they can collectively promote the region for the benefit of all.  "This is much more than the opening of a segment of a motorway; it is huge stimulus for advancing the economy of this region.  Up until now, the absence of continuous motorway right up to Tuam was an impediment in creating the collective that we now have at our disposal.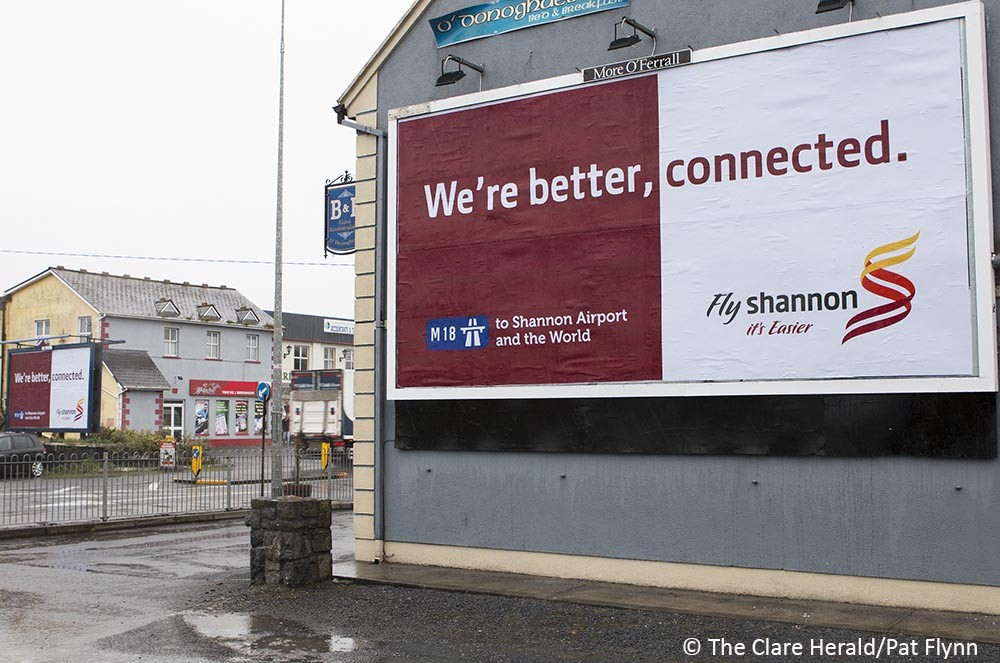 "If you look at it in totality now, you have a region that incorporates two cities, in Galway and Limerick, major towns like Ennis, Tuam, Ballinasloe, Gort and Loughrea, two universities, two institutes of technology and two university hospitals. In the midst of all of this, we have an international airport with services to our key markets, the UK, Europe and North America that few if any regions of this size in Europe can boast. The completion of the motorway creates a level of scale that encourages us to go out and market the region as one in a way that couldn't happen before."
Also welcoming the official opening, CEO of Shannon Group – the parent company for Shannon Airport, Shannon Heritage and Shannon Commercial Properties – CEO Matthew Thomas said:  "From a Shannon Group perspective, the completion of the motorway makes Shannon Airport even more accessible to Galway, which is important for both Galway and Shannon.  It brings Galway and Shannon even closer together and provides greater connectivity through Shannon Airport to the global marketplace and holiday destinations. We also operate Dunguaire Castle and it will enhance access to that very fine heritage asset as well.  There are also hundreds of people working in the Shannon Free Zone from Galway so the motorway will also improve their lives.
"But the bigger picture is that it is a hugely important piece of infrastructure for regional advancement.  It will benefit tourism and strength the region's hand at winning inward investment and Shannon Airport has a central role in driving both of these.  There's more to do in terms of infrastructure, not least the Galway City outer by-pass or ring road but this is a huge step in the right direction; the biggest one in decades.  From a Shannon Group perspective, we believe that collaboration is crucial and we are looking forward to playing our part in a collective approach to regional development and creating a powerful tidal force that raises all boats."
Meanwhile, this week's scheduled opening of the M18 Gort to Tuam motorway is being welcomed by Councillor Tom McNamara, Mayor of Clare.
Mayor McNamara says the new motorway is "a vitally important infrastructure project that will bring a range of significant benefits for the regional economy and for communities along the route that are currently experiencing traffic congestion.  It also will create immediate benefits, especially for drivers of commercial and heavy vehicles."
He added, "There are clear benefits for Shannon Airport which will be easily accessible to customers along the western seaboard while the improved connectivity will make the West of Ireland a more competitive location for foreign direct investment."