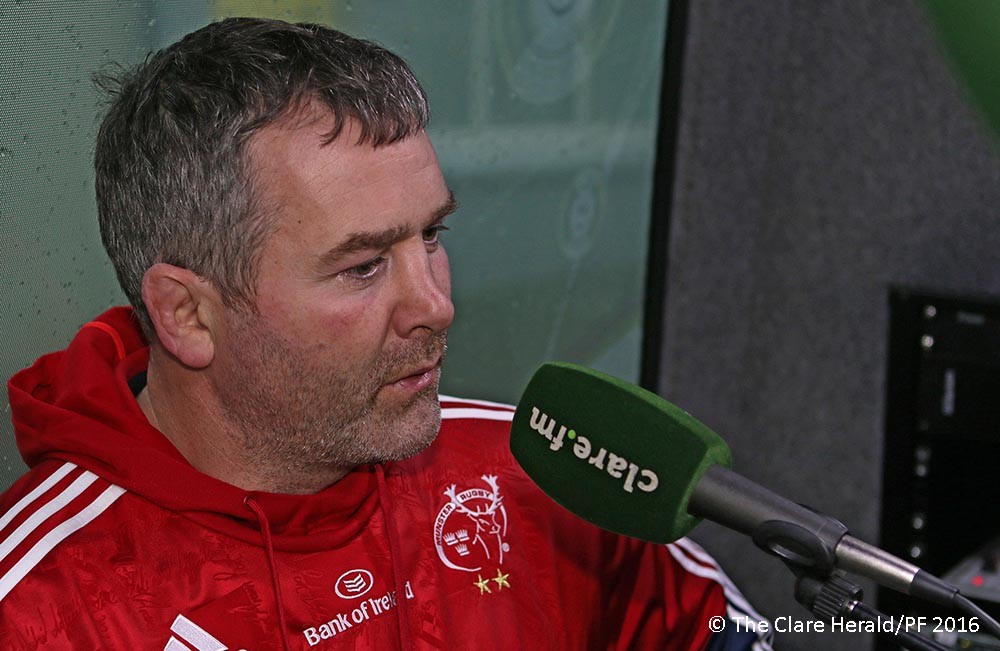 One year on – our thanks
Olive Foley
A year on from the sudden death of rugby hero Anthony Foley, his wife Olive has spoken of her family's grief and thanked the public for their support.
In a statement this evening Olive Foley said: "It goes without saying that the past year was one that no preparation could help with. Losing Anthony in any circumstances, not least one with no forewarning brought us as a family to our knees and many, many others also.
On this day last year, our lives changed forever when were given the dreadful news that Anthony had passed."
"The 12 months since have been about trying to take in what has happened, struggling a lot of the time to actually believe it has happened, desperately missing Anthony and trying to adapt to this new order without him here.
We are not the only ones, of course, to have travelled this journey.  Sudden death is something that has come to many, many doors.  Many also have travelled this particular journey with us; people – teammates, friends outside rugby, etc, who have also mourned Anthony's death terribly," she said.
"Crucially, however, we've also had so many special companions who have helped us to travel this journey over the past 12 months. People who've extended their hand and held ours, from the very moment they heard the news, right to this day.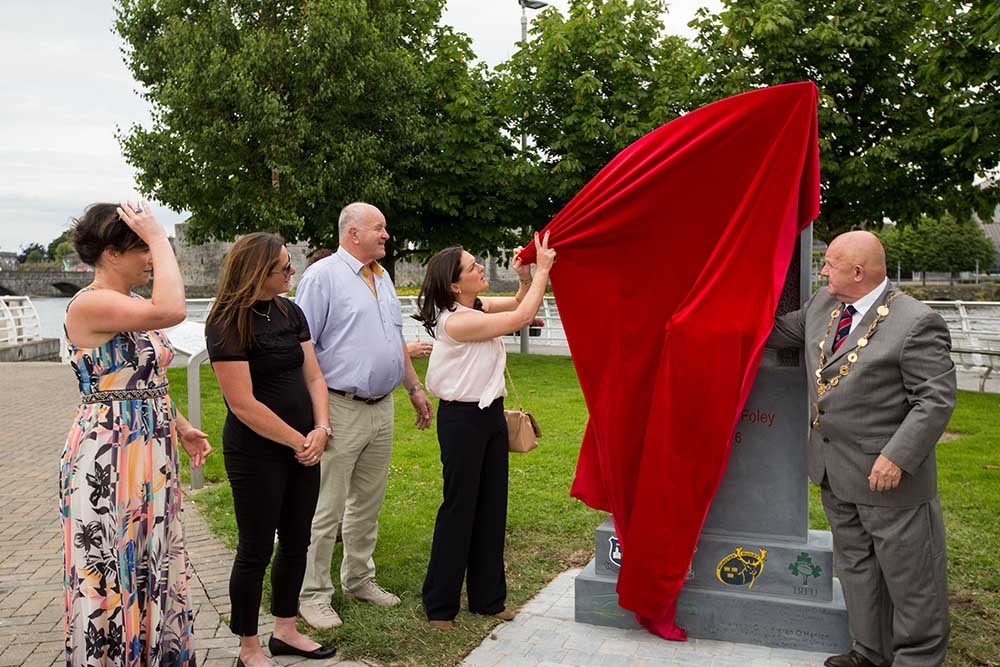 I want to use this opportunity today to say thank-you to all those people for what they have done for us this past 12 months," Olive said.
"I don't intend to name them individually as they know who they are. But it has been a huge mix of people; from the very close to distant strangers.  All showing incredible humanity, caring and compassion in coming to our side.
I think, of course, of our immediate families and dear friends who came running the very moment word reached you.  At this worst of times, you picked us up, propped us up.  Walked us through those days, weeks and months. Stayed with us, day in and day out," she added.
"I think very much also of the rugby brethren; Anthony's dear friends, teammates, players and opponents from that world.  His club, province, nation, the Lions; other clubs, provinces and nations. I think of that unforgettable moment outside Thomond Park, the proudest rendition of 'There is an Isle' and the sustained applause as Anthony was driven by.
This sporting community flocked from the four corners of the country and from across the world to bid Anthony farewell and to show their care, offer their support.  And they continue to offer it."
Olive continued: "There's our amazing local community, who rolled out a carpet of warmth and care for Anthony's final return.  A community standing side by side, almost taking the baton from Thomond and bringing Anthony home. Side by side from the moment we turned into the town with him for that last time. We'll never come back home so laden with sadness but we will never again be lifted as we were by the sight of the hundreds who lined, in silence, the road into Killaloe.   Candles in their hands and more at the roadside. It was a special, serene moment, the softest but loudest of statements that you were there even more in this moment than you were in his triumphs," she said.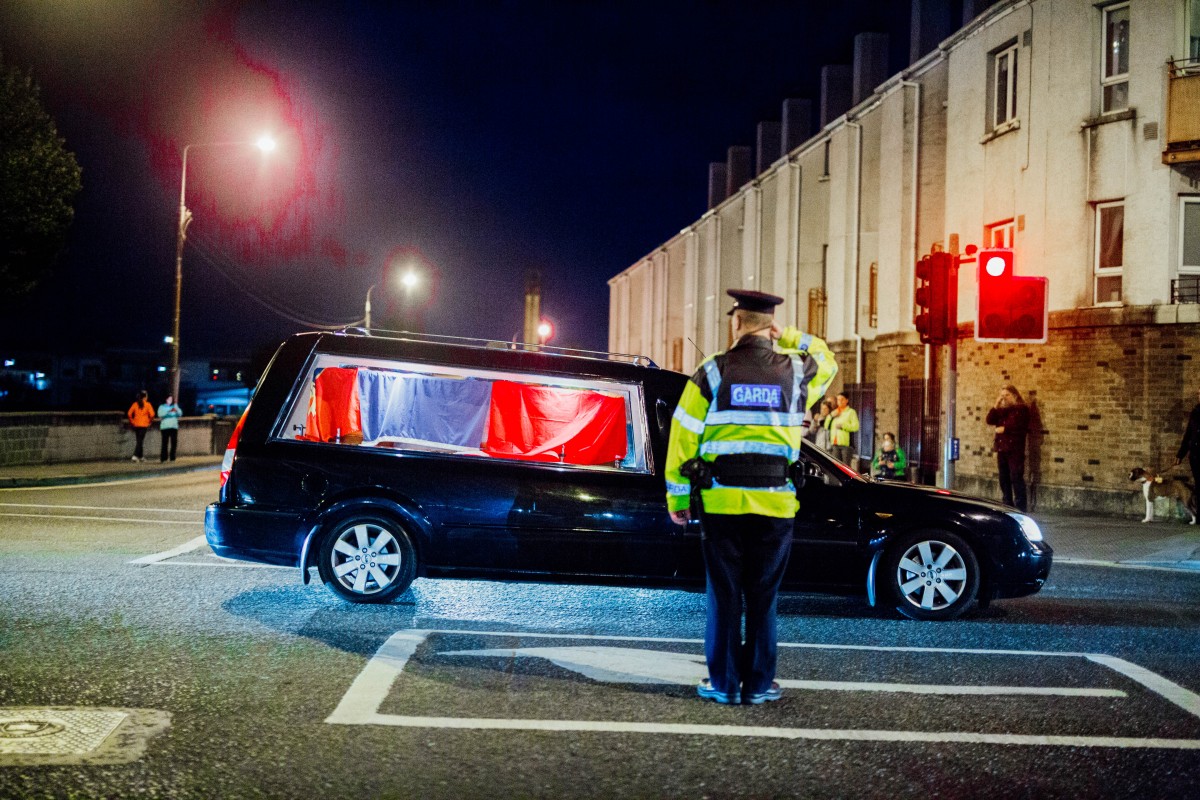 "It was a terribly difficult time in our lives but through the gloom we could see all of you; family friends, sporting colleagues, community; standing shoulder to shoulder, carrying your own pain but also willing to carry ours.
At the very worst time in life, we saw the very best of others.  That, we will never forget and we hope to be able to one day return the generosity," the statement read.
"There are many others along the journey who played their part also in those final days with Anthony, particularly organisations who went beyond the call of duty to lighten the practical load from us and allow us to spend those precious few days saying our goodbyes," Olive said.
"Among that group was the Irish Embassy, the undertakers, Ryanair and Shannon Airport, all who went the extra mile in helping us get Anthony home from France. There was An Garda Síochána, not least for their help on the ground in preparing Killaloe for the influx of such numbers. There was Bus Éireann and local private operators for providing a park-and-ride system for the days of Anthony's funeral.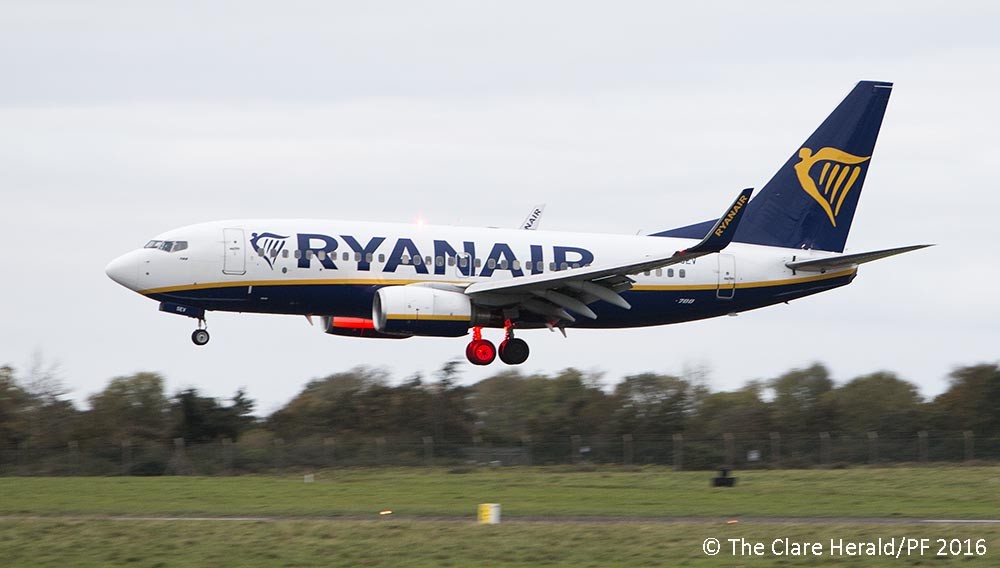 I wish also to single out St. Flannan's Parish/Church in Killaloe for their incredible support, for facilitating such volumes of crowds and for the respect and serenity they afforded us.  In that vein, of course, I wish to thank the clergy: Fr. Pat Malone, our close family friend, for the softest and kindest hand as chief celebrant; to Fr. James Grace, PP, Killaloe and the many others who joined them on the alter to make for a fitting farewell to Anthony.  To the choirs for their beautiful music and hymns, the many pall bearers for carrying Anthony on his last steps, gravediggers for preparing his resting place.
Equally, I wish to thank all the sporting clubs of the town, the Scouts, Civil Defence, local landowners for providing their lands for parking. The restaurants, hotels, public houses across Killaloe and Ballina all deserve a collective mention for their hospitality and making everyone so welcome. To the many, many others who volunteered in any way. A special word also to Killaloe Boys National School for their support; it's been much appreciated," Olive continued.
"I thank the tens of thousands who wrote to us in letters or on social media, especially these pages, to share their experiences of Anthony, in many cases their own personal tragedies, giving us many encouraging words to help us through.
Finally, there is a very special event taking place next year in Ireland called the World Meeting of Families. Our experience tells us that family is most definitely worth celebrating.  Through our difficulties we have seen family at its best; our own family, the sporting family, the family of community, of friends."
PS, I hope this finds readers in Ireland safe from Storm Ophelia. We will be keeping the families of those affected by the tragic fatalities in our prayers and thoughts.
Olive Foley