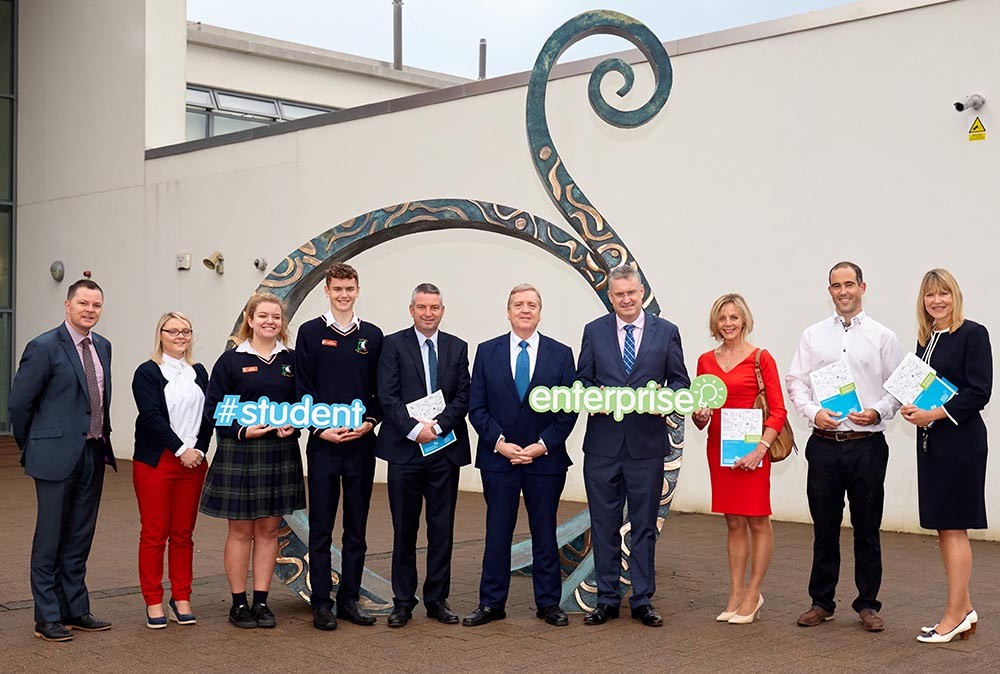 742 students from 13 local secondary schools in Clare are learning about the world of business by setting up their own enterprises through the Student Enterprise Programme with Local Enterprise Office Clare.
The Minister of State for Trade, Employment, Business, EU Digital Single Market and Data Protection, Pat Breen T.D. officially launched the 2017/2018 Student Enterprise Programme, which is the biggest enterprise education initiative of its kind in the country.
Minister Breen said: "Since the Student Enterprise Programme began in 2003, more than 150,000 students have benefitted and we want to keep nurturing Ireland's future entrepreneurs and business leaders in the years to come. Entrepreneurship is the backbone of the Irish economy and initiatives such as the Student Enterprise Programme are key to fostering a more enterprising culture. I would encourage principals and teachers to get in touch with their Local Enterprise Office, to find out how they can get involved in the next Student Enterprise Programme."
Michael Nevin is the Chair of the Enterprise Education Committee with the Local Enterprise Offices which runs the Student Enterprise Programme. Welcoming the official launch of this year's programme by Minister Breen he said: "The Student Enterprise Programme enables thousands of students to explore the world of business, starting in the classroom. This is a very practical programme for second-level students, made possible thanks to the support of schools, principals and teachers in every county and local authority area."
Padraic McElwee, Head of Enterprise at the Local Enterprise Office Clare, commented: "The aim of the Student Enterprise Programme is to provide students with an opportunity to experience what running their own business involves and hopefully in the future, it will encourage some of them to start a business in Clare and create local employment."
At the national launch in County Wicklow, the Minister was joined by student entrepreneurs, the Local Enterprise Offices, Enterprise Ireland and the local authorities.
Updates for teacher resource packs are available to secondary schools from the Local Enterprise Offices, free of charge, through the www.studententerprise.ie website.