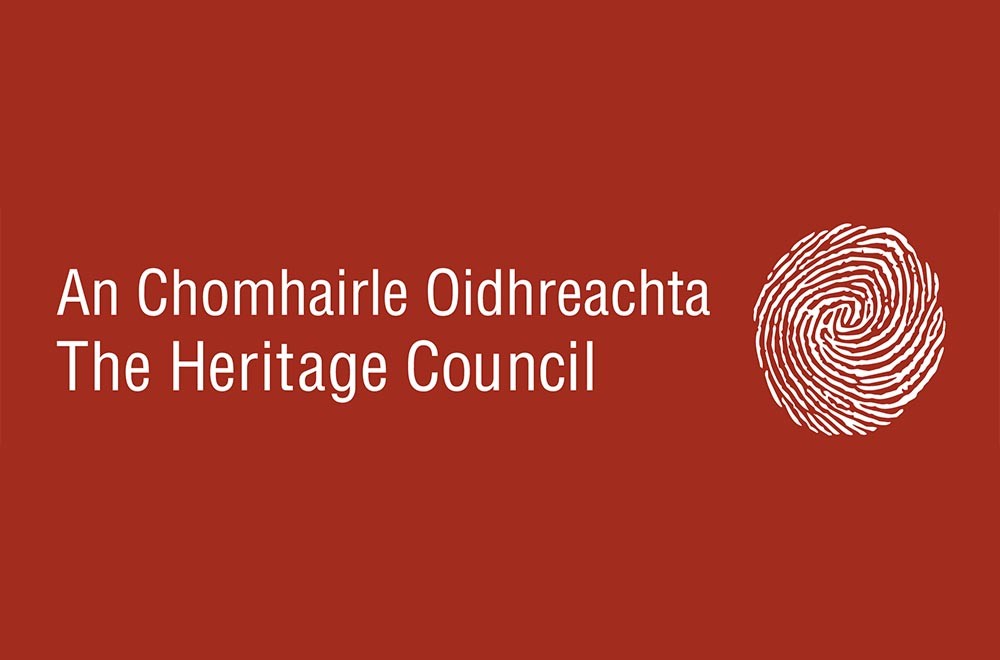 The Heritage Council and HeritageMaps.ie are pleased to announce the addition of the Burren Geopark Mapviewer to HeritageMaps.ie.
This brand-new Mapviewer was created as part of the Burren GeoparkLIFE Project, a tourism for conservation programme which was awarded EU LIFE funding and was established by the Burren and Cliffs of Moher Geopark to seek a collaborative balance between the tourism interests and the conservation needs of the Geopark region.
The main objective of the programme was to seek ways to reconcile tourism development with the conservation of natural and cultural heritage which supports the priority of the European Union to promote the development of sustainable, responsible and high-quality tourism.
Speaking about the new mapviewer Carol Gleeson, Manager of the Burren & Cliffs of Moher UNESCO Global Geopark, stated 'the Burren mapviewer not only works really well as a one stop shop for information on heritage, it is also a very dynamic tool for planning and development for our local communities. It provides a holistic view of current landscape use, potential future development for tourism, and conservation and management requirements; it joins the dots and will be a significant contributor towards a sustainable future for the Burren.'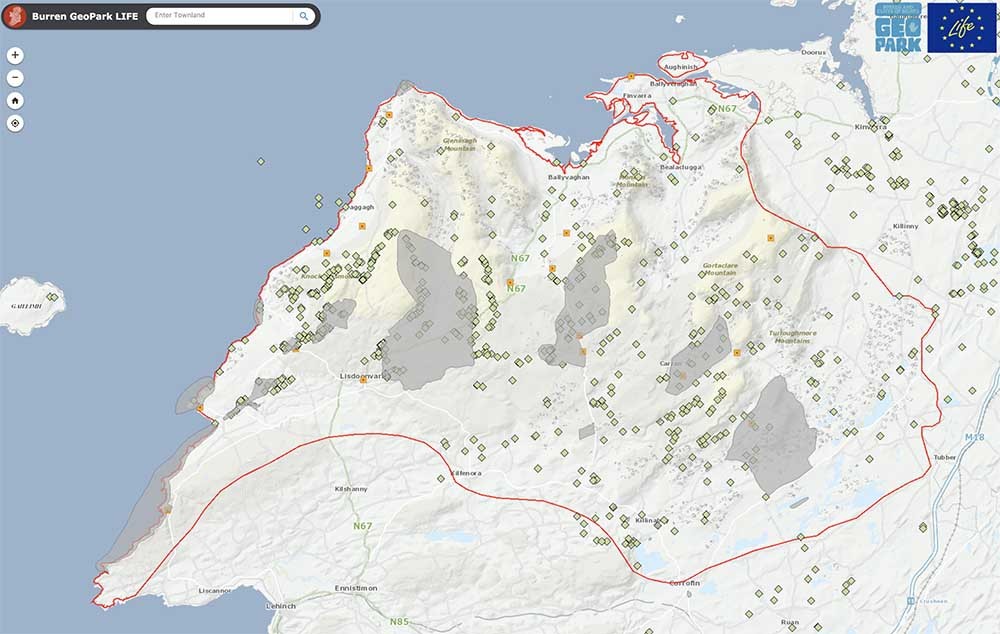 UCD Professor of Celtic Archaeology Gabriel Cooney, speaking at the launch of the mapviewer, said it 'is an accessible tool for all to understand the richness and diversity of heritage in the Burren landscape that is the basis of its outstanding international value. The viewer also facilitates more integrated planning for the future which is critical for a sustainable future and the integration of tourism and conservation management.'
The collaborative approach adopted by GeoparkLIFE, evident in the mapviewer's range of data, has strengthened the ability to work together among the regions stakeholders, which include: Clare County Council; Geological Survey of Ireland; Failte Ireland; National Parks & Wildlife Service; National Monuments Service; Office of Public Works; Heritage Council; National University of Ireland Galway; University College Dublin.
It has allowed the stakeholders to see each other as partners, to learn from each other, and to share knowledge, expertise and resources. The Map-viewer is one of the tools and frameworks that will allow the partnership to continue to work on the balancing of tourism and conservation in the Geopark.
Speaking about the viewer's deployment, Pat Reid of HeritageMaps.ie stated 'the Burren viewer brings together over 250 datasets with a specific focus on the Burren region. Some of these maps have been purposely created for this project and some have been created from existing national heritage data, all with the aim of providing greater accessibility to Burren related data for research and study, tourism and sustainability. It is a very welcome addition to the suite of map-viewers now available on HeritageMaps.ie.'