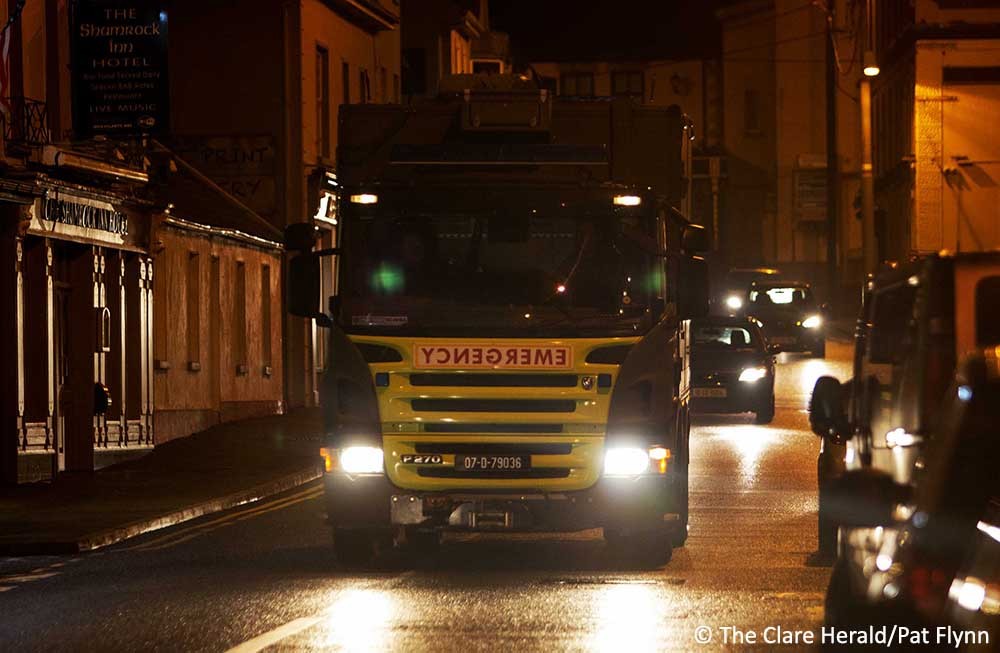 The army bomb squad has carried out a controlled explosion on a 'suspicious' object that was found washed up on a beach in Co Clare this afternoon.
The alarm was raised at around 10.30am when a man walking his dog spotted what appeared to be a small tank on the shoreline at Barrtrá near Lahinch.
Gardaí went to the scene to carry out a preliminary inspection before requesting assistance from the army Explosives Ordnance Disposal (EOD) team. An EOD unit travelled to the scene from Collins barracks in Cork.
Volunteers from Clare Civil Defence were also requested to attend the incident to provide lighting for the bomb squad.
The object was examined by EOD members and was found to be harmless. A decision was taken however to carry out a controlled explosion at the scene as it was too heavy to remove from the area.
Two controlled explosions were carried out before the scene was declared safe at around 5.45pm. The blasts were heard over a large area including in Lahinch almost five kilometres away.
The object is now believed to have been a marine or fishing buoy that had washed up in the recent storms.
It's the third time in recent years that suspicions objects washed ashore in the Lahinch area. The army EOD dealt with one incident while Ennistymon fire service was called to another. The Doolin unit of the Irish Coast Guard responded to the two previous incidents also.