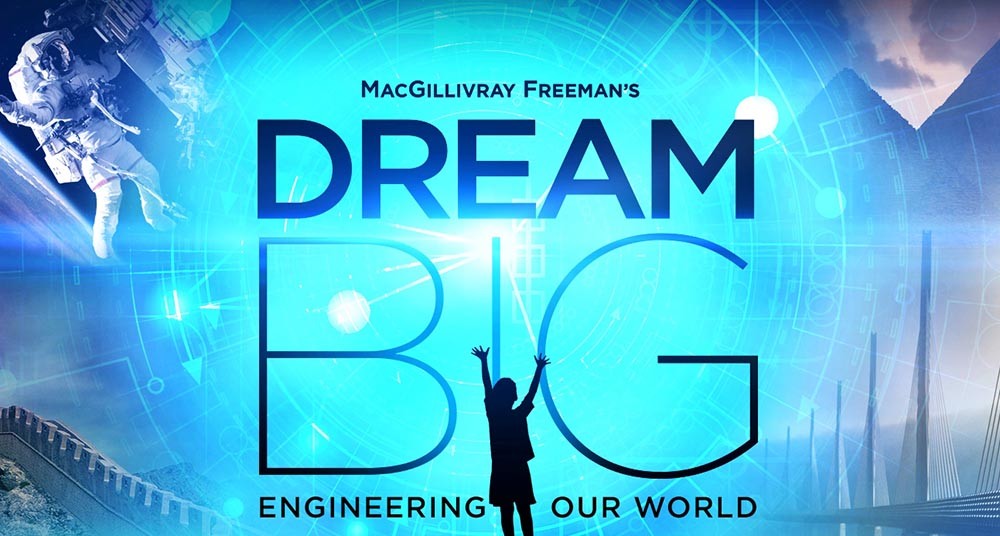 Young people across Clare are being encouraged to dream big for Engineers Week 2018 from 24 February to 2 March.
Coordinated nationally by Engineers Ireland's STEPS programme and funded by Science Foundation Ireland, Engineers Week is a week-long festival of events celebrating the world of engineering in Ireland.
The aims of the week include encouraging young people, their teachers and parents to explore the fun world of engineering, generating interest and enthusiasm for engineering in their everyday lives and inspiring young people to explore engineering career paths.  The week also serves to highlight the diverse opportunities engineering offers.
To celebrate Engineers Week, Clare County Library will be showing the movie 'Dream Big: Engineering Our World' at Ennistymon Library on Tuesday 27 February at 11.30am, at Scariff Library on 28 February at 11.30am and at Kilkee Library on Thursday 1 March at 2.00pm. Invited audiences include Junior Cycle students from Post Primary Schools.
Narrated by Academy Award winner Jeff Bridges, 'Dream Big: Engineering Our World' aims to transform how members of the public think about engineering.
From the Great Wall of China and the world's tallest buildings to underwater robots, solar cars and smart, sustainable cities, the film celebrates the human ingenuity behind engineering marvels big and small, and shows how engineers push the limits of innovation in unexpected and amazing ways," explained Patricia Fitzgerald, Executive Librarian, Clare County Library.
Ms. Fitzgerald added, "Produced for all ages, Dream Big showcases engineering's impressive impact on our world and our lives. Through the film's inspiring stories of human grit and aspiration, Dream Big will inspire its Junior Cycle student viewers at the screenings planned by Clare County Library to think about what drives engineers to create better lives for people and a more sustainable future for us all."
Visit www.engineersweek.ie for more on Engineers Week 2018.