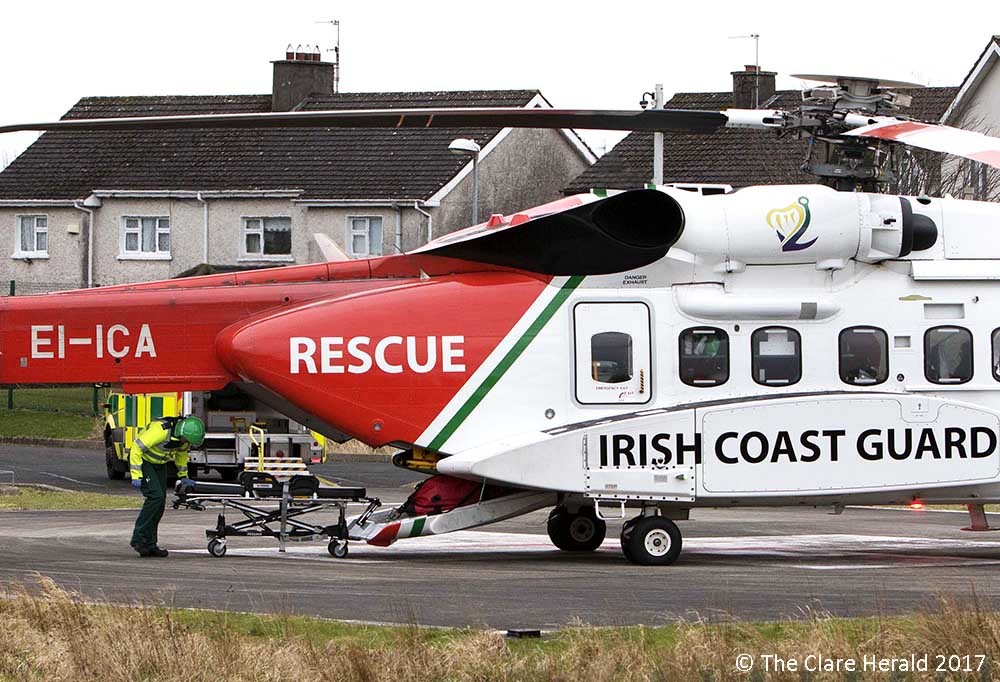 A young man is being treated in a Dublin hospital for serious injuries following an incident on Lough Derg in Co Clare early on Saturday morning.
The 18-year-old was originally flown to University Hospital Limerick (UHL) but was later transferred by helicopter to Dublin for further treatment.
The alarm was raised at about 8.30am on Saturday when emergency services received a call about a 'person in the water' at Mountshannon in East Clare. It's understood that the National Ambulance Service (NAS) was first alerted and that they requested assistance from the Irish Coast Guard.
An ambulance was dispatched to the scene while the Killaloe unit of the Coast Guard along with the Shannon based search and rescue helicopter, Rescue 115, were also tasked.
It's understood the injured boy had been socialising with friends and either jumped or dived into the lake early yesterday. It's believed he was injured in about three feet of water and was pulled ashore by friends.
The injured teenager was airlifted to University Hospital Limerick (UHL) for treatment.
Later in the day, the crew of Rescue 115 was requested to transfer the casualty to hospital in Dublin for further specialist treatment.