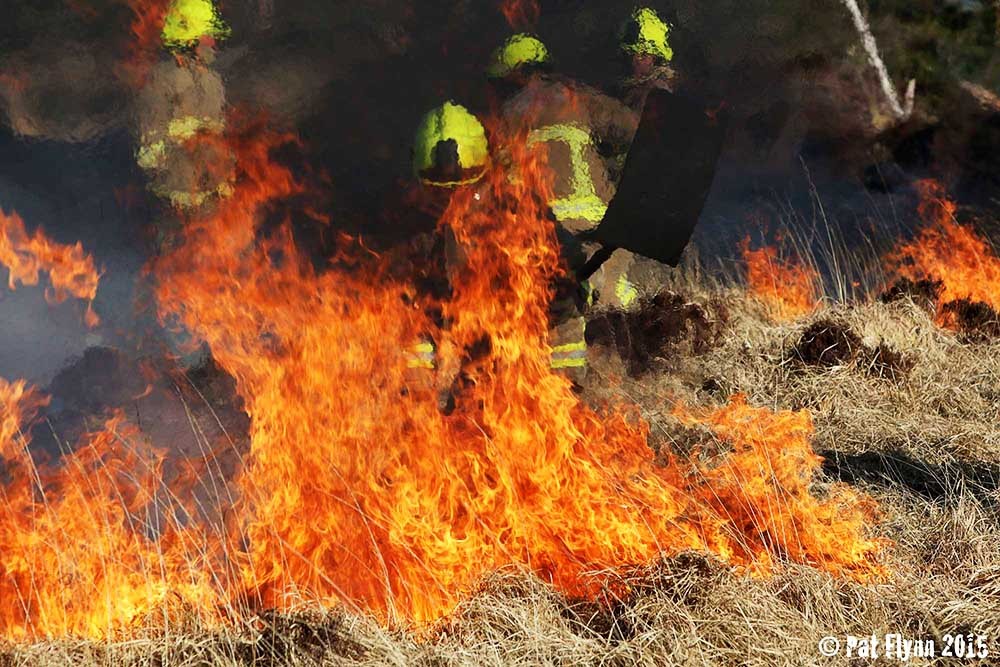 Clare County Fire and Rescue Service is asking landowners and the general public to refrain from any outdoor burning during the ongoing spell of warm weather.
The Department of Agriculture has issued a Condition Orange  which warns of High Fire Risk for Forest Fires from 22–30 May 2018.
The Fire Service has warned that any outside burning can spread to private and State-owned forestry plantations and jeopardise the safety of dwellings and families living in rural areas.
Landowners are being reminded that Section 40 of the Wildlife Acts 1976 to 2012 prohibits the cutting, grubbing, burning or destruction of vegetation, with certain strict exemptions, from 1 March to 31 August during the nesting and breeding season for birds and wildlife.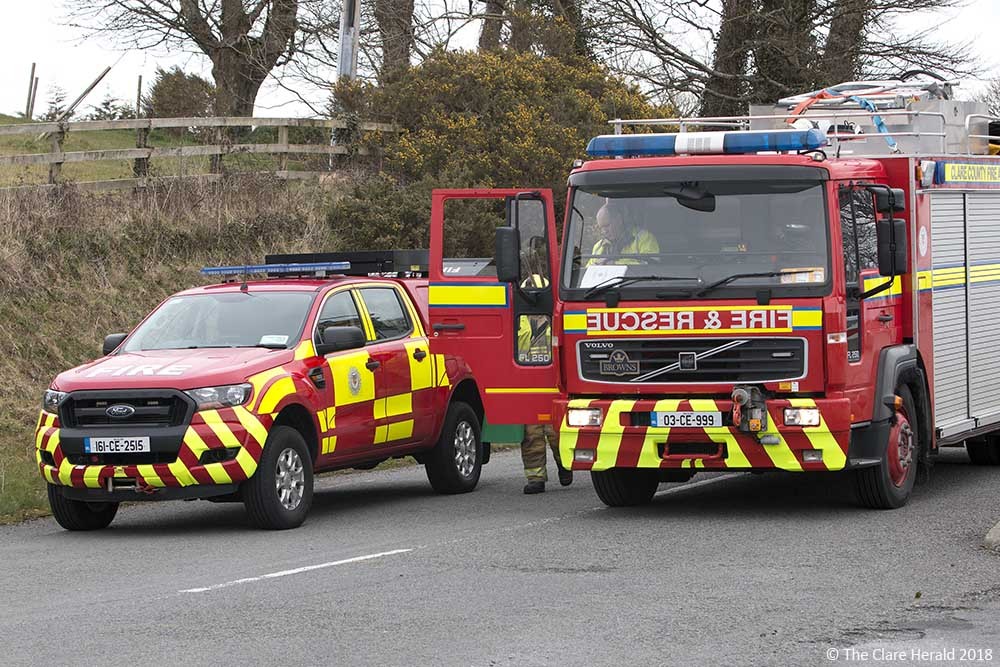 Chief Fire Officer for Clare Adrian Kelly said: "The highest risk period occurs between ongoing dry spell of weather will do little to reduce this risk."
"We would like to remind landowners that it is an offence under the Wildlife Act to burn growing vegetation between 1 March and 31 August in any year, on any land not then cultivated. The sad fact is that if this simple rule was adhered to, many costly and dangerous wildfires would be avoided," he added.
Commenting on the issue of backyard and uncontrolled burning, Mr. Kelly said: "Uncontrolled burning can result in loss of life as well as damage to property. It is often mistakenly seen as a cheap method of managing waste and it is presumed not to be harmful to the environment, but nothing could be further from the truth. Controlled burning should follow the procedure of ensuring that any burning is pre-planned and takes place in a controlled fashion. The Fire Service must also be notified through the 999/112 system prior to any burning taking place."
Details of the laws in relation to burning are available on the Clare County Council website, www.clarecoco.ie or the Department of Agriculture and Food website, www.agriculture.gov.ie.