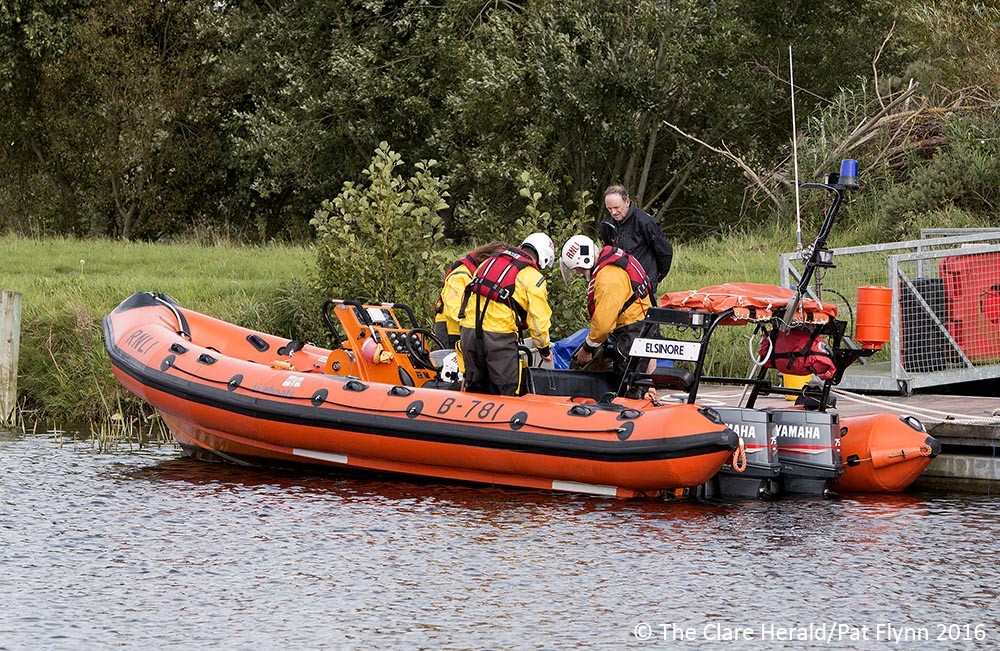 Lough Derg RNLI rescued a lone fisherman after his boat ran aground on Lough Derg earlier today.
The 18ft lakeboat got into difficulty at around lunchtime by the Goat Road on the north eastern shore of the lake.
Staff at the Irish Coast Guard marine rescue sub centre on Valentia Island in Kerry requested the Dromineer based volunteer RNLI lifeboat crew to respond to the incident.
Winds were reported to be south-southeasterly, Force 4/5 while visibility was good despite mist and frequent rain squalls.
The lifeboat reached the scene at the Goat Road 1.36pm but found not trace of the casualty vessel. Following a search, the RNLI crew located the fisherman in his boat at 'Russell Cabin', north of the Goat Road.
As the lakeboat was aground in a particularly rocky and shallow area, the lifeboat dropped anchor and veered back to the location. An RNLI volunteer waded in to the lake boat and found the fisherman to be safe and unharmed and wearing his lifejacket.
The RNLI volunteer and the fisherman bailed the water taken in over the gunwales of the lakeboat. They eased the vessel off the rocks and out to to the lifeboat, where it was taken under tow to Skehana. The lakeboat was tied safely alongside at 2.56pm
The lifeboat returned to station and the lifeboat was ready for service again at 3.35pm
Liam Maloney, Volunteer Lifeboat Operations Manager said afterwards: "Boat users should check the conditions before going afloat and make sure their vessel is able for the conditions forecast."