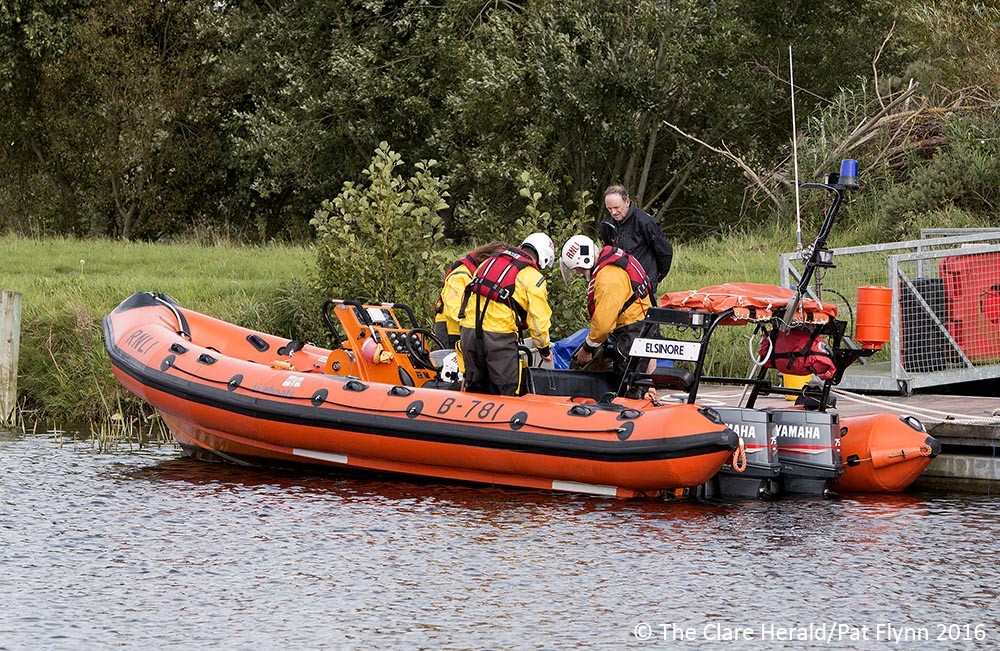 The Lough Derg RNLI launched on Monday to assist two adults after their 30ft cruiser suffered electrical failure deep in Youghal Bay, off Garrykennedy.
Watch officers at the Irish Coast Guard's marine rescue sub centre at Valentia requested lough Derg RNLI to launch at around 2.00pm.
The casualty vessel was reported to be inside Youghal Bay, off Garrykennedy, on the eastern shore of Lough Derg. Winds were westerly, Force 4, gusting 5, with frequent heavy squalls. however visibility was good.
The lifeboat launched about 10 minutes after the crew's pagers were activated while the vessel was located about 10 minutes later.
The lifeboat crew found both adults on board to be safe and unharmed, wearing their lifejackets. They had dropped anchor to prevent drift.
One of RNLI volunteers, a marine engineer, found that the vessel had an electrical fault and prepared the cruiser for tow, he weighed anchor and the lifeboat took the cruiser under tow to Garrykennedy Harbour, where, at 3.10pm, it was safely tied alongside.
Ger Egan, volunteer helm at Lough Derg RNLI, said: "Given the changeable conditions on the lake, the skipper did the correct thing to drop anchor and immediately call for help".