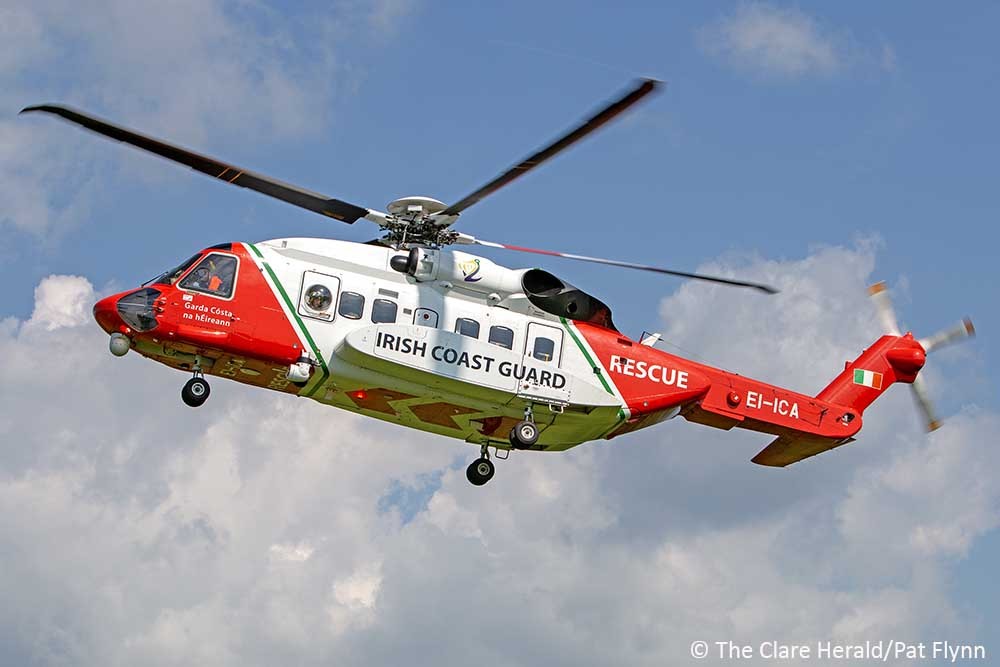 A man has been airlifted to hospital after being injured in a climbing accident in Co Clare this afternoon.
The incident happened at around 5.00pm at Murroogh near Blackhead in the North of the county. The area is popular with climbers and hikers.
It's understood that the man had been climbing with friends when he suffered a fall. It's believed he sustained injuries including a broken leg.
The Doolin unit of the Irish Coast Guard was alerted and requested to respond to the incident while the Shannon based Coast Guard helicopter, Rescue 115, was also tasked to the scene.
The helicopter was returning from a training exercise on the Aran Islands when the crew was diverted to the incident. The helicopter reached the scene within minutes and was able to land close to the scene.
After being treated initially at the accident site, the man was airlifted to University Hospital Limerick where he is said to be in a 'stable' condition with injuries that are not believed to be serious.
The rescue effort was coordinated by staff at the Irish Coast Guard's marine rescue sub centre on Valentia Island in Kerry.
Earlier, Lough Derg RNLI launched following a request from Valentia Coast Guard to assist 3 people on a 19ft speedboat, broken down and drifting at a location southwest of Parker's Point.
En route back to Station, as the lifeboat approached the Mountaineer buoy they saw a cruiser passing on the wrong side of the marker. The lifeboat advised the skipper that there was a rocky shelf from the buoy to the shoreline and to stay on the navigation route, which they did.
A motor-sailing vessel was also navigating inside the same buoy and when advised by the lifeboat, also changed course to pass on the correct side of the mark in safe water.
The lifeboat returned to station and was ready for service again at 6.45pm
Owen Cavangh, Volunteer helm at Lough Derg RNLI, says 'respect the water, make sure your boat is serviced and has sufficient fuel for your journey. Enjoy the lake and ensure you follow the navigation route and stay the correct side of the navigation buoys'