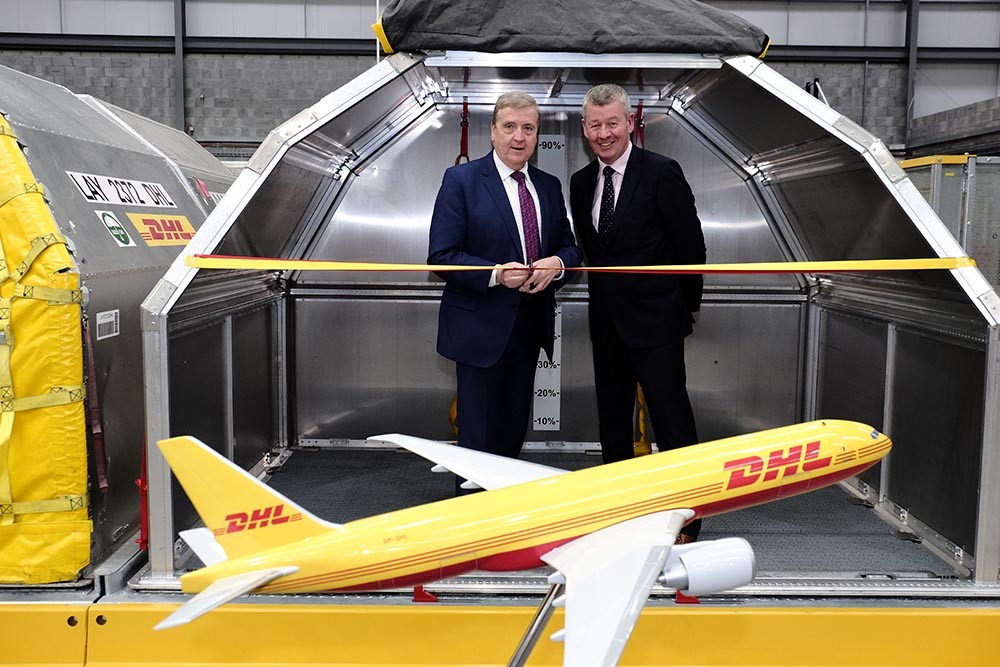 DHL Express has officially opened its new purpose-built facility today near Shannon Airport.
Minister of State for Trade, Employment, Business, EU Digital Single Market and Data Protection, Mr. Pat Breen TD officiated at the opening of the premises in Western Business Park, Shannon.  The new facility, which represents an investment of over €4.5m, will service DHL Express customers across Clare, Galway, Limerick, Tipperary and Kerry.
The purpose-built facility is strategically located adjacent to Shannon Airport and close to the national road network.  Servicing exporting and importing companies across the Shannon and Midwest region, shipments for delivery to and from the more than 220 countries serviced by DHL are consolidated on airline containers for direct connection to DHL's Boeing 757 charter flight which operates to and from Shannon Airport on a daily basis.
Bernard McCarthy, Managing Director of DHL Express in Ireland said at the official opening, "The completion of this new facility is a significant investment for DHL Express in Ireland.  We have been operating in Shannon since 1979 and today's opening is testament to our commitment to the region.  I am also delighted to confirm today that in addition to the new facility, we have recently upgraded the aircraft we operate into Shannon and since the beginning of this week we are now operating a Boeing 757 freighter – upgraded from a Boeing 737.  In simple terms this increases our daily carrying capacity on each import and export flight from just over 20 tonnes to over 30 tonnes – so a 50% increase in capacity to support the import and export needs of our customers in the region."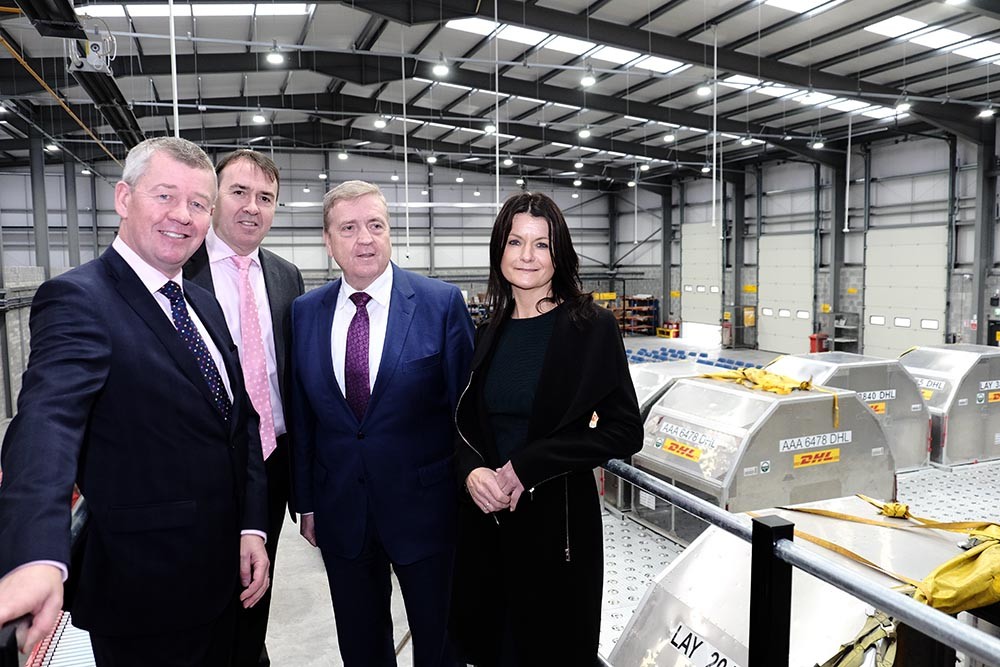 Speaking at the event Minister of State for Trade, Employment, Business, EU Digital Single Market and Data Protection, Mr. Pat Breen TD, welcomed the expansion of DHL Express in the region.  "I am very pleased to be here to officially open the new DHL Express facility in Shannon.  As a trading nation heavily reliant on exports, Ireland needs a modern transport infrastructure and in particular we need to have the capability to export globally.  The services provided by companies like DHL Express therefore are critical to a thriving export community and I'm delighted to see them expand their operations in the Shannon region."
In conclusion Bernard McCarthy added, "Whatever the final outcome with regard to Brexit, it has brought a focus on the need for Irish exporters to diversify to new markets.  In that regard the opening of our new facility and also the significantly increased capacity that our upgraded aircraft brings, is an important step to ensure that the exporting community in the Shannon and Midwest region has the required capacity and connectivity into the more than 220 global markets that we serve."