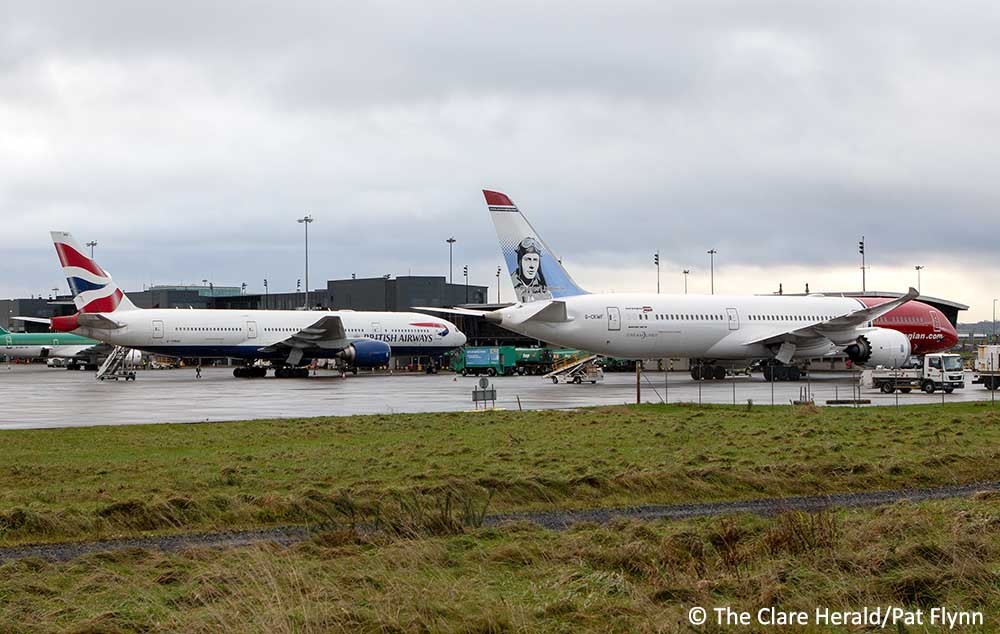 A number of flights have started diverting to Shannon after Gatwick Airport in England was closed for a second time overnight because of illegal drone activity in the vicinity of the airfield.
The West Sussex airport, south of London, was closed last night after as many as two drones were spotted at around 9.00pm resulting in the immediate suspension of all flights.
When it looked like operations could resume at around 3.00am, there were further reported sightings and all flights were again suspended at 3.45am.
Since then, flights have already been forced to divert airport in the UK, France and Ireland.
British Airways flights from Las Vegas and Bridgetown (Barbados) have already diverted to Shannon with no indication yet when passengers will continue to Gatwick. A third British Airways flight from Mexico, which was due in Shannon, diverted instead to Cardiff.
A Norwegian Air flight from New York to Gatwick also diverted to Shannon this morning. A second Norwegian Air flight from Florida, which was originally due to divert to Shannon, opted to land in Manchester instead.
A Shannon Airport spokesperson confirmed they have facilitated a number of diversions due to the temporary closure this morning of Gatwick Airport.
"At this time we are unaware of the respective airlines intentions for these passengers onward travel plans. Further diversions may be expected.
Shannon Airport's own flight service is operating to schedule. Live arrivals and departure flight information is available on the Shannon Airport website www.shannonairport.ie," the spokesperson added.

In a statement, Gatwick Airport said: "Following reports of two drones flying over the Gatwick Airport airfield at around 9pm, the airfield was closed from 21:03 Wednesday 19 December to 03:01 Thursday 20 December. Further sighting of drones in the vicinity of the airport meant that the runway had to be closed again from 03.45. We are still investigating these alongside Sussex Police."
Due to drone activity on the airfield at Gatwick, all arriving and departing flights are currently suspended. Please check with your airline before travelling to the airport today. We're sorry to everyone affected, safety is our number 1 priority . https://t.co/LN7y8GCJoN

— Gatwick Airport LGW (@Gatwick_Airport) December 20, 2018