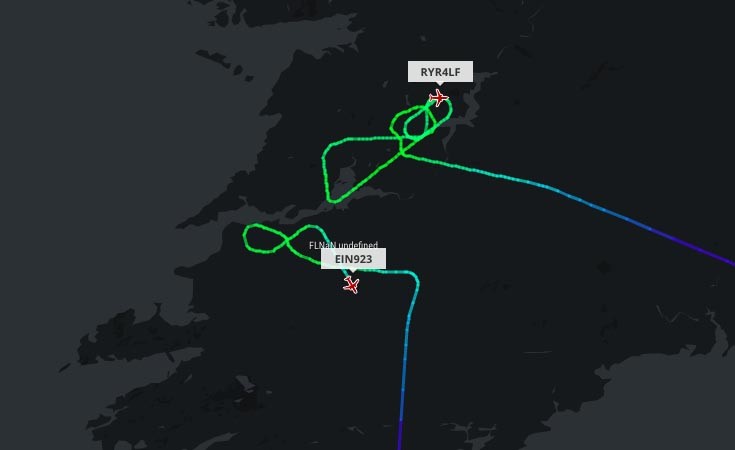 Fire crews responded to several incidents where trees and utility poles were blown across roads during the high winds of Saturday night while flights at Shannon Airport were also disrupted.
Coastal counties were placed under a Status Yellow wind warning by Met Éireann on Saturday night when winds at Shannon Airport were reported to have reached as high as 51 knots (95 km/h) resulting in cancellations, delays and diversions.
Four flights in all were forced to divert to alternative airports while one outbound flight was cancelled on Saturday and another on Sunday morning as a knock-on effect.
Aer Lingus flight EI-923 from Lanzarote entered a holding pattern south west of Shannon Airport for a short time before the crew opted to divert to Cork. Ryanair flight FR-109 from Stansted also diverted to Cork having circled for a time in the hope that winds would die down.
Later, Ryanair flights FR-1183 and FR-2849 from London Gatwick and Malaga respectively, diverted to Dublin as winds at Cork were also reported to be outside safe landing limits.
The return leg of the Stansted flight from Shannon was cancelled as the assigned aircraft was in Cork.
One Aer Lingus flight from Shannon to London Heathrow was cancelled on Sunday morning. Services on the route resumed later after the aircraft repositioned from Cork to Shannon.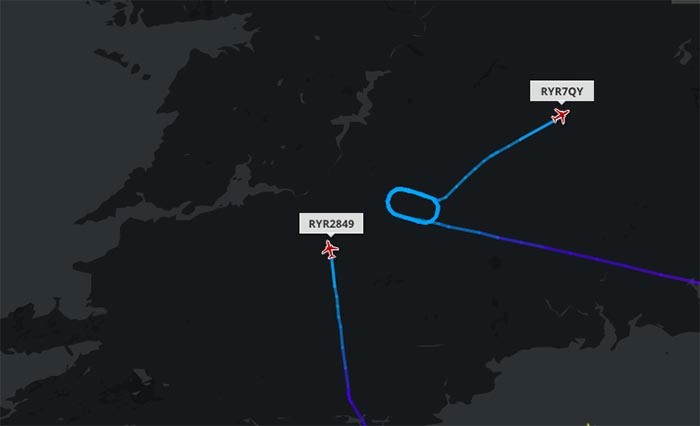 In the meantime, fire crews across Clare responded to multiple incidents where trees, utility poles and power lines were blown over by the high winds.
Fire crews from Ennis responded to calls near Ballyalla, Dromore Woods, Inch and Corofin. Gort Fire Service was called down to assist Ennis at a tree down on the road near Crusheen.
Kilrush fire service also attended a tree down incident outside the town while crews from Kilkee dealt with a similar call near Doonbeg.
Ennistymon attended a tree down near Kilmaley while crews from Killaloe dealt with a similar call near Montpellier on the Clare/Limerick border.
Shannon fire service attended an incident where two electricity poles were blown down in the O'Callaghan's Mills/Kilkishen area. As a result, over 1,000 homes were left without power for several hours in the Sixmilebridge/Cratloe areas.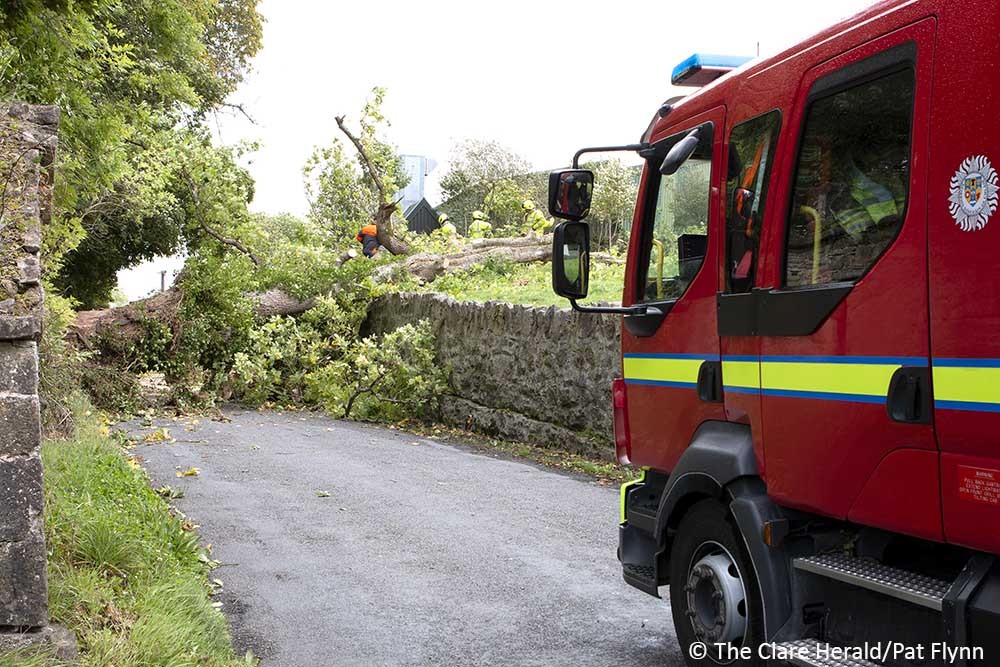 Similar outages were reported in the east and north of the county. Power was however restored to all customers overnight.
Meanwhile, the crew of the Shannon based Irish Coast Guard helicopter, Rescue-115, carried out an urgent inter-hospital transfer at the height of the storm.
Operating as Medevac-115, the Shannon crew flew a patient from Tralee General Hospital to Dublin Airport. The patient was transported from the airport to hospital by road ambulance.