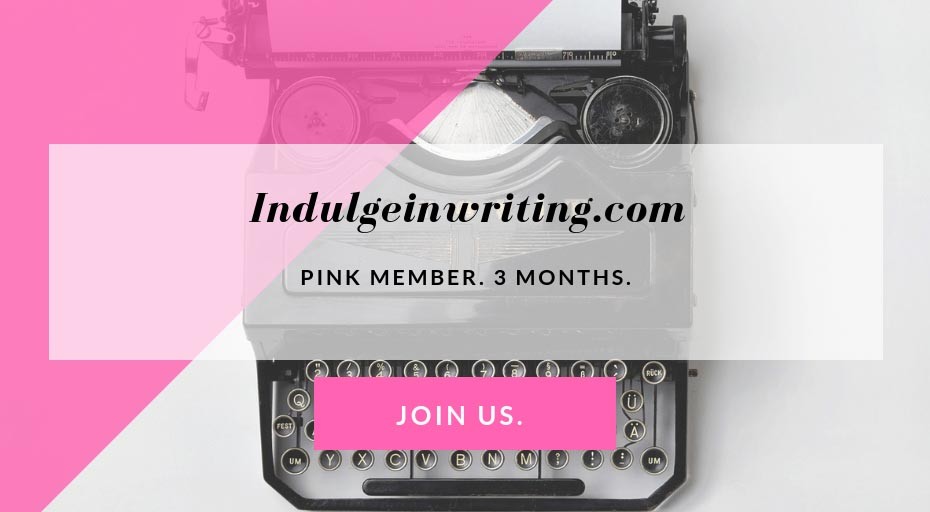 Are you serious about getting published? Are you hiding a masterpiece under your bed? Or do you simply need to find a tribe of writers to share your thoughts with?
#Indulgeinwriting founder, Sharon Thompson has created an online writing group that is perfect for busy people who may not have time to attend writing courses or events. More importantly, it doesn't matter where you live, as long as writers' have an internet connection and an inspirational mindset.
Sharon Thompson created #Indulgeinwriting with writers in mind after learning of the loneliness that exists within the writing community. Sharon says, 'Having co-founded the online Twitter chat #WritersWise, it made me understand how much help writers need. I live in Donegal so again, I can't make it to a lot of writing events. This was an idea built on the need for online talks to allow everyone, from all over Ireland to be able to attend and listen to experts from the writing industry.'
#Indulgeinwriting writers will build their own writing life, connect with established and establishing writers, have real, sustained support from those who 'get writing'. It is a wonderful community for links and expert advice on writing and getting published. Featuring professional guidance in online talks, members manage their writing around their daily lives. #Indulgeinwriting encourages members to ask questions and interact with established authors and experts in the writing industry during the varied online talks.
The online group has already seen the first 6 weeks be a huge success with talks from well-known Literary Scout, Vanessa O'Loughlin of writing.ie and inkwell.ie and children/young adult author, E.R Murray. Some members have secured an agent since joining the group! With more to come, Sharon is excited and delighted to see where the group takes her emerging writers, 'I believe in the group of writers and getting to know them and to read their work has been an absolute honour.'

There are three membership levels in #Indulgeinwriting 2019, with a planned calendar of 30+ online, interactive, recorded events with writing experts and free access to supportive, online members' forums. The 3 month and 6-month levels are still available. Writers at all stages are welcome to join this innovative writing group. Listen, learn and let yourself write with #Indulgeinwriting. Find out more here.
Author of number one bestsellers, The Abandoned and The Healer, Sharon Thompson is the founder of the successful Indulgeinwriting.com. Sharon co-founded #Writerswise a trending Tweet-chat featuring published guest-hosts. Her monthly #Indulgeinbooks features a list of Irish book releases and she contributes to Indulgeme.ie, Self-starter.ie and Donegalwoman.ie. Sharon also writes for leading website Writing.ie and has published short stories, had plays long listed, all while working on her bestselling novels.