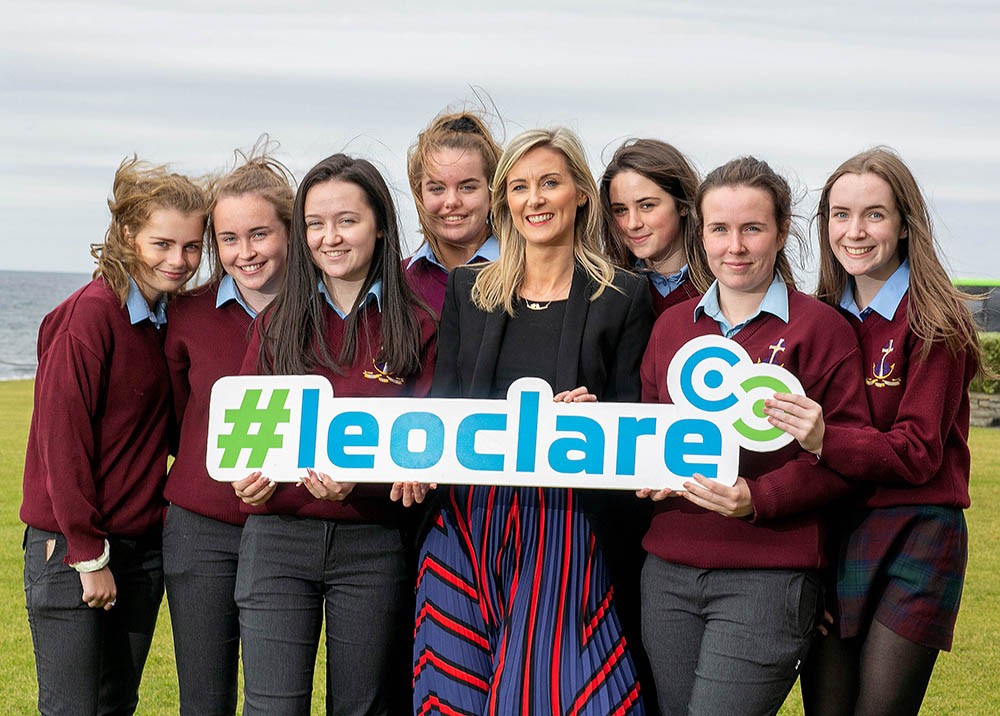 Over 400 second level students from 15 schools across Clare will be bidding to secure a golden ticket to this year's Student Enterprise Programme National Final in Croke Park when they showcase their business ideas at the County Final on March 6th to 7th in Treacys West County Hotel, Ennis
Hosted by Local Enterprise Office Clare, the programme was launched last September and initially saw over 900 students across 17 schools take part in three induction days at locations throughout the county.
The upcoming two-day event will see students from Junior, Intermediate and Senior categories showcasing their businesses, products and services across four categories, namely food, craft, retail and technology & manufacturing.  A panel of experienced local entrepreneurs will engage with the students before the successful group or individuals are selected to represent Clare in the Student Enterprise Programme National Final on May 3rd.
"Participating students have demonstrated a wealth of entrepreneurial skills and an acute understanding of how to develop and promote a business idea," explained Padraic McElwee, Head of Enterprise, Local Enterprise Office Clare.
"Some exceptional ideas have been developed from ideas to trading businesses over the last nine months," he added. "This is a great opportunity for students to experience what it is like to set up a business and we at the Local Enterprise Office are delighted to be a part of it." He says: "It is inspiring to see how students have engaged in the programme and it is great to see the potential that some of these Student Enterprises have going forward. I cannot wait to see the businesses delivering their best pitch on the day of the final."
The Student Enterprise programme is a national programme which is run by the Local Enterprise Offices nationally each year. An average of 23,000 students from all over Ireland find out what it is like to be their own boss and how to run a business. The Programme complements the business studies curriculum at both junior and senior level and is a rewarding experience for students, giving them the freedom to develop their business concepts to the fullest.