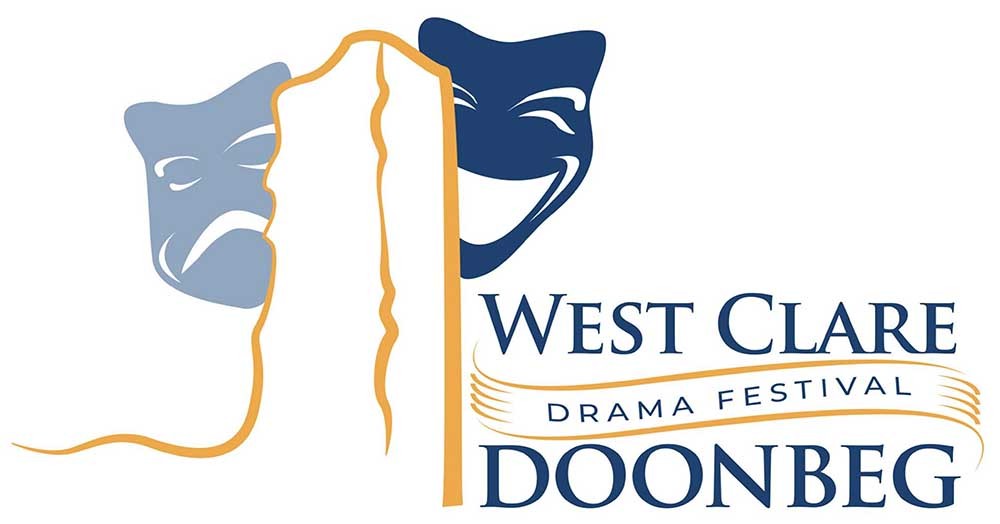 The West Clare Drama Festival has launched a new website dedicated to the hosting of the All-Ireland Confined Drama Finals.
The new website contains all the information people need to know about the upcoming All Ireland Finals on its first time ever coming to County Clare in their history and taking place from Friday the 5th to Saturday the 13th of April.
In another exciting first for the West Clare Drama Festival, the new web site has the capability for people to purchase their tickets on-line through www.westclaredramafestivaldoonbeg.com
Chairperson of the West Clare Drama Festival Rita Mc Inerney said: "The West Clare Drama Festival has always been fortunate to have a large group of dedicated volunteers since its inception in 1962.  The current members have worked tirelessly over the past year to ensure that everything is in place to host the All-Ireland Confined Drama Finals 2019.  It would not have been possible to consider bringing the pinnacle of qualifying drama groups to Doonbeg without this community, team effort.  Indeed we are delighted that 4 of the founding members of the Festival are still members today."
The All-Ireland Confined Drama Finals will see the top nine drama groups from around the country come to Clare. This is the result of their hard work and success in the drama circuit and will be a real treat for drama enthusiasts. Opening night will welcome invited guests from all of the qualifying drama festivals as well as the 9 drama group finalists to Doonbeg along with the National Executive of the Amateur Drama Council of Ireland and local dignitaries.
Guests will be treated to dinner at Trump International Golf Resort followed by the first performance of the festival that night at Doonbeg Community Hall.  "We are very thankful to all of advertised and nightly sponsors who have supported the West Clare Drama Festival over the years and again for the All-Ireland Finals.  This year we are extremely grateful for the support of Creative Ireland through Clare County Council and LEADER Funding from Clare Local Development Company, which has allowed us to step up and host the All-Ireland Finals.  In addition, the Amateur Drama Council of Ireland have provided us with the annual support from Bostik Ireland as great advocates of local drama on a national scale." Ms Mc Inerney said.
Season Tickets for all 9 nights of the All-Ireland Finals went on-sale before Christmas and quickly reached capacity with Opening Night now sold out.  Tickets for all other nights are now on sale for e15 per seat and an 8 night Season Ticket for all of the other nights is available at a discounted rate of e85.  Purchases can be made by card online at www.westclaredramafestivaldoonbeg.com or by cash, cheque or card by calling to the Doonbeg Development Office at the Community Hall between 9.30am-4pm Monday to Friday.