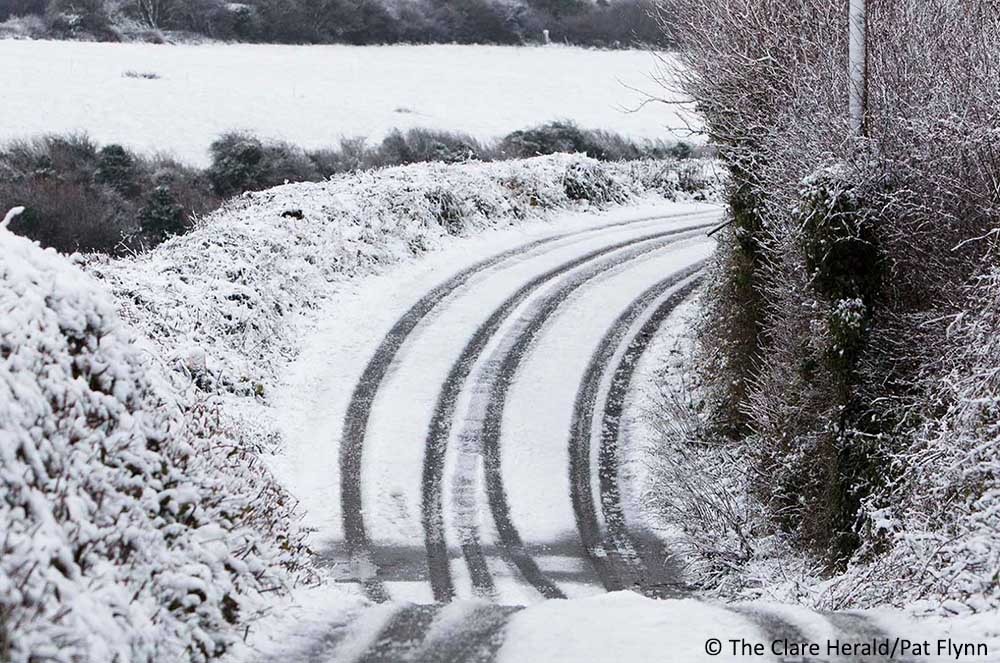 Met ÉireanMet Mn has issued a Status Yellow alert warning of the possibility of snow and ice across the country.
Forecasters are warning of scattered thundery showers of hail, sleet and snow expected during the period of the alert Poor visibility, with slippery and icy conditions, will occur at times.
The latest alert is valid from Saturday 09 March 2019 23:00 to Monday 11 March 2019 06:00.
A Status Yellow wind warning has also been issued for Clare as well as Donegal, Galway, Leitrim, Mayo, Sligo, Kerry and Limerick.
The warning is for west to northwest winds which will reach mean speeds of 50 to 65km/h and gusts of 90 to 110kmh. These will be strongest in coastal areas.
The alert is valid from Sunday 10 March 2019 04:00 to Sunday 10 March 2019 23:59.