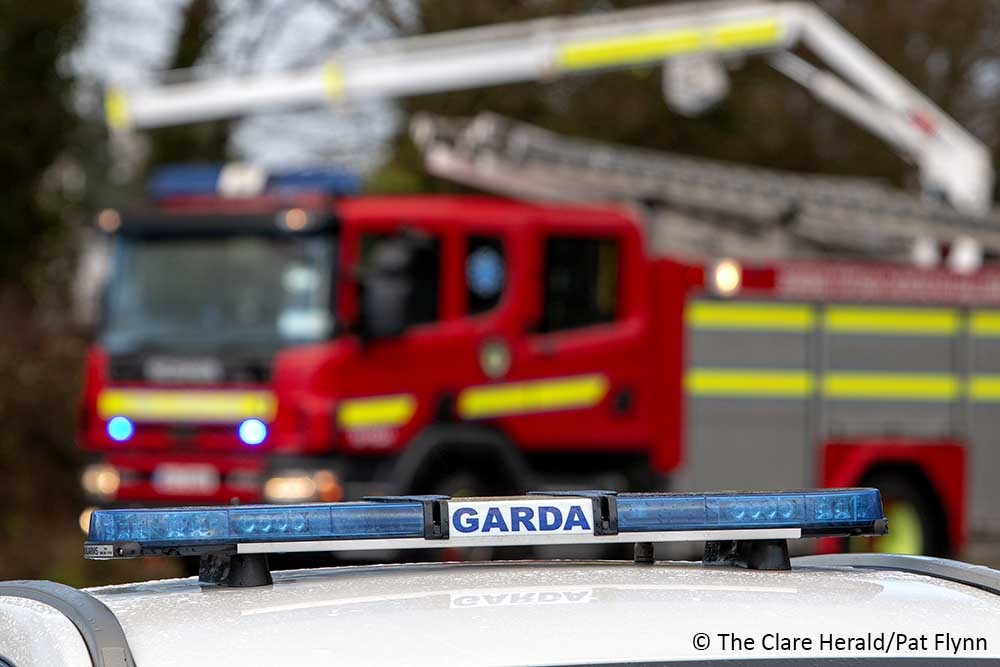 Gardaí and fire crews had to force their way into a derelict building in West Clare amid fears that a man had been trapped inside when part of the structure was damaged by Storm Hannah.
A section of the rear of the property, at O'Connell Street in Kilkee, collapsed during Friday night as Clare was gripped by a Status Red wind warning.
At around 2.00pm today, almost 12 hours after the worst of the storm had passed, Gardaí were alerted by locals who feared that there was someone inside the damaged building.
Neighbours spent some time pounding on the door of the town-centre property checking too see whether there was anyone inside. It's known that a local man sleeps in the building on occasions.
When Gardaí arrived at the scene they were unable to gain entry to the building and requested assistance from the fire service. Crews from nearby Kilkee fire station responded to the call and forced the front door of the building to gain access.
During a search of the property, the local man was located in an upstairs room. He was found to be unhurt and apparently oblivious to the damage that had been caused to the building by the storm.
A partial collapse of the back of the building is understood to have occurred on Friday night/Saturday morning when Storm Hannah was at its fiercest in Clare.
The man was escorted from the property for his own safety before the building was secured.
A spokesman for Clare County Fire and Rescue Service confirmed: "Gardaí requested assistance from the fire service with gaining entry to a derelict property in Kilkee. There was some structural damage to the rear of the house and Gardaí were concerned there may have been someone inside. Kilkee Fire Brigade responded and assisted Gardaí."
ends