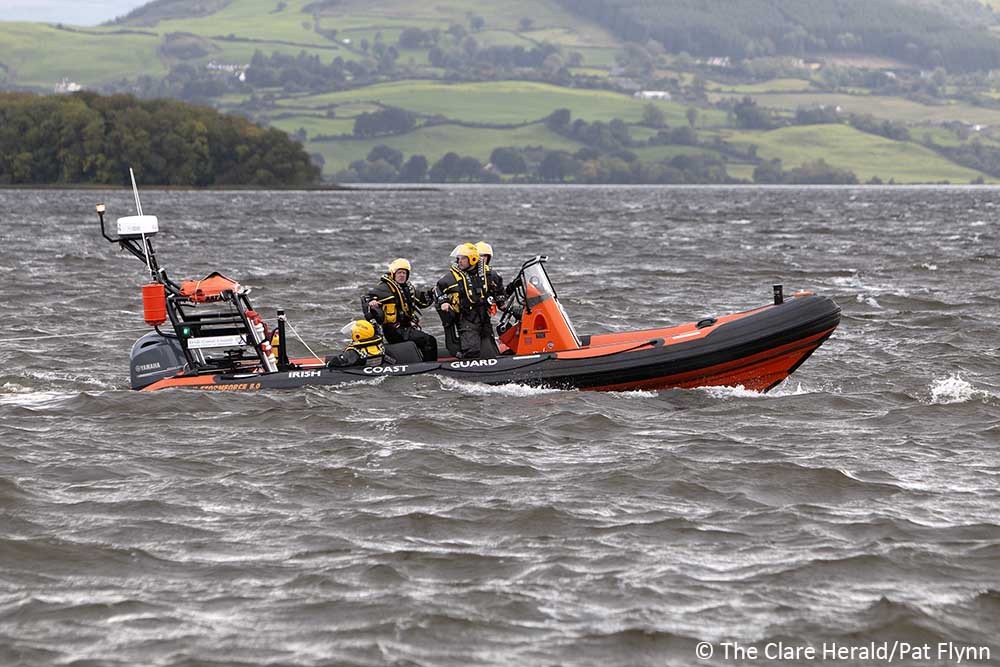 Boat users are being reminded to remain within navigation channels on Lough Derg following another cruise boat grounding this morning.
Since the first week in April, the Lough Derg RNLI lifeboat and Killaloe Coast Guard unit have assisted or rescue almost 30 people following a number of similar incidents.
Today, the Irish Coast Guard requested the Killaloe unit of the service to respond to an incident where a boat with four people on board ran aground on the Clare shore of the lake.
The alarm was raised at around 10.50am today when the 33-foot cruiser ran aground two miles North of Killaloe.
The Coast Guard rescue boat was deployed from Pier Head Killaloe and once on scene a crew member was transferred to the causality vessel. Following an assessment of the casualty vessel was carried out and it was determined there was no damage caused, it was decided to tow the boat into deep water.
All occupants on board were safe and well and were all wearing lifejackets and were able to continue their journey once their vessel was deemed safe to do so.
A spokesman for Killaloe Coast Guard said: "We would remind all boat users to keep to the navigation channel on Lough Derg and plan their journey in advance of departure. If you see someone in difficulty, please don't hesitate to call 999/112 and ask for the Coast Guard."
The operation was coordinated by watch officers at the Irish Coast Guard's marine rescue sub centre on Valentia Island in Kerry.