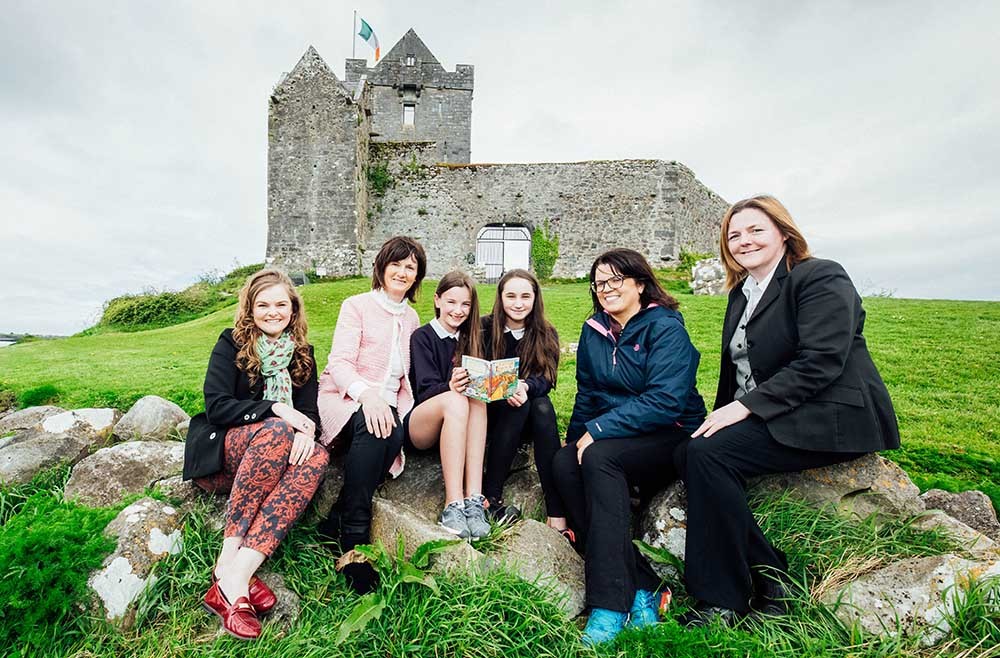 To celebrate National Poetry Day 2019, Dunguaire Castle in Kinvara held a poetry competition for National School students. An outstanding 200 entries were received from 3rd to 6th Class student from around Ireland.
Students were asked to create their own poem using the theme of this year's national poetry day 'Truth or Dare'. Each student poet also designed art work to accompany their prose.
The standard of entries was incredibly high and after much deliberation 3 winners were selected, Eimear Cronin from Balinderreen National School for best Senior Poem, Liadan Quinn also from Balinderreen for Best Art Work. Molly Chapple and Ha My Tran Le from Galway Educate Together Primary Schools joint composition won Best Junior Poem. A superb display of all entries is on display in Dunguaire Castle until the end of May.
The winning poets took their inspiration from Dunguaire Castle, one of Ireland's most famous castles, sitting on the shores of Galway Bay on the Wild Atlantic Way. This is no surprise given the castle's rich literary associations, with Oliver St. John Gogarty surgeon, poet, author and wit, a contemporary and friend of W.B. Yeats and Lady Gregory, acquiring the Castle as a place of quiet retreat in 1924.
Today the Castle is open daily and provides insight into the lifestyle of its inhabitants from 1520 to modern times. Dunguaire Castle also hosts evening medieval banquets and entertainment, featuring extracts from literary greats such as Synge, Yeats, Shaw and O'Casey.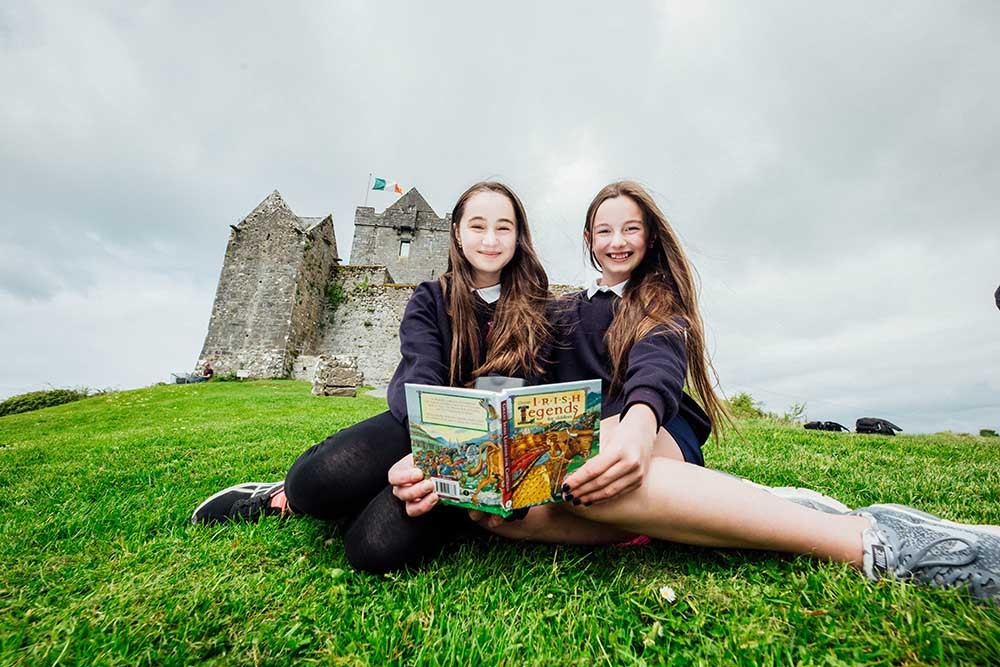 Congratulating the competition winners, Niall O'Callaghan, Managing Director of Shannon Group company, Shannon Heritage said: "Shannon Heritage is delighted to support this creative initiative to mark National Poetry Day. Dunguaire Castle has welcomed many important literary greats over the years and it is fitting that this ancient Castle is now full of the poetry and art of children from all over Ireland paying tribute to its creative past."
Jean Wallace, Education Manager Shannon Heritage said "The Dunguaire Poetry Competition is a celebration of the educational benefits of engaging with poetry. Children read, write, listen to, illustrate, perform, share – and above all enjoy poetry and there is no better place to commend their efforts than this beautiful symbol of Galway Culture."
Doreen Corless, Manager Dunguaire Castle said "Through composing their own poems the children are encouraged to bring history to life. They can enjoy and appreciate the significance of Dunguaire Castle's history and imagine what life would have been like through the ages from 1520 to the present day."