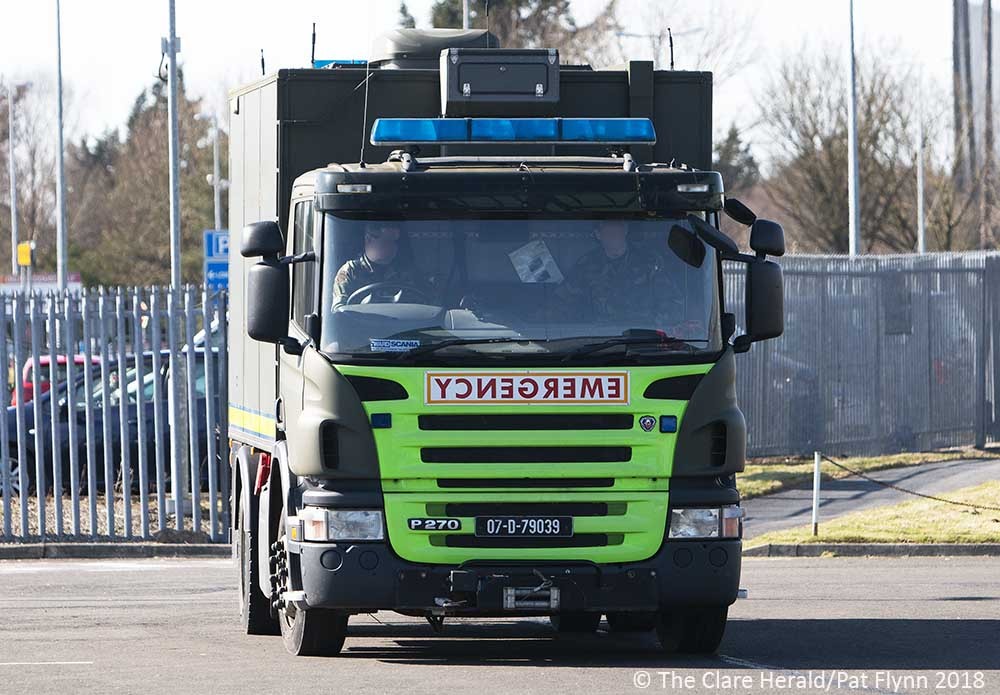 Gardaí closed a road in Clare for a time today after a suspicious object was discovered on a farm.
The device, later confirmed to be a vintage grenade, was found in a shed at a farmyard at Tarmen near Knock in the west of the county.
Gardaí were alerted at around 11.00am and travelled to the scene which they quickly secured.
As the building was located so close to a local road, Gardaí decided to close the Killimer to Knockerra route until the device was declared safe.
Assistance was requested from the Defence Forces and an army explosive ordnance disposal (EOD) team travelled from Cork to investigate the discovery.
Bomb squad technicians quickly established that the object was a grenade and removed it from the scene to a secure location where it was made without the need for a controlled explosion.
A Garda spokesman confirmed that the object was an old grenade and that it was safely removed in a secure container by army bomb squad personnel.
The spokesman added: "These old grenades do turn up from time to time and we would always advise, if you find anything that you are concerned about, call the Gardaí and let us decide what action if any is required to deal with it."
In February, a controlled explosion was carried out on a War of Independence era hand grenade found in Lahinch also in Clare.