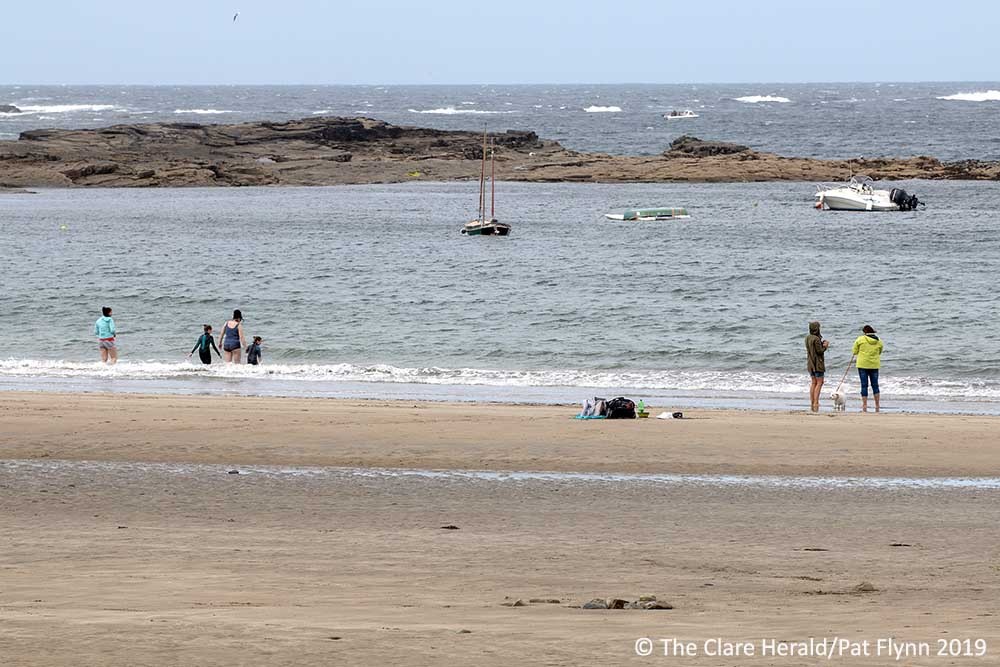 Clare County Council has confirmed that bathing restrictions imposed at Kilkee beach at the weekend have been lifted.
The news comes following confirmation from the Health Service Executive (HSE) the water is once again safe to enter.
A 'Do Not Swim' notice was issued for Kilkee beach last Saturday after a discharge of wastewater into the sea via Kilkee beach.
On the advice of the HSE and in the interest of public health, members of the public were advised not to swim or engage in other recreational activities in the water at this time.
Clare County Council raised red flags at Kilkee beach and removed the Blue Flag until such time as water quality tests allowed for a lifting of the 'Do Not Swim' notice.
Lifeguards are now back on duty at Kilkee while the Blue Flag is once again flying at the beach.