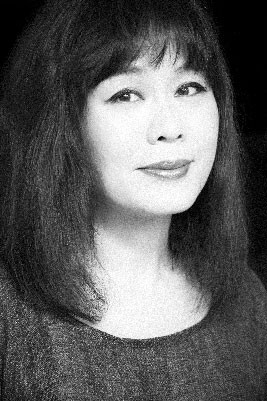 By Patricia Killeen – Paris
Korean designer, Kim Bernardin, inspired by the Lisdoonvarna dances, and in particular the magic of the 'Spa Wells ballroom', has created her own 'Lisdoonvarna dress'.
Reflecting her collection the dress literally flows, "no restrictions" is one of Kim's mottos. To honour Ireland, Kim searched for an ultra-fine 100% linen to create a dress that would move beautifully with its wearer on the dance floor. The neck ruffle is an optional and modifiable feature, which can also alternate as a belt.
The photo shoot in a Parisian flower shop reflects Kim's love of nature and the Burren. The mannequin is dreaming of embarking for Lisdoonvarna and meeting Willie Daly the matchmaker and touching his legendary magical ledger. We can see in her eyes that her dream might not stop at the ledger; she is already thinking further afield to a romantic adventure and a big special flower strewn day!
Kim has many long term Irish friends in Paris and has often been touched by their constant refusal to worry about anything that couldn't be fixed, their no compromise stance on matters of personal freedom along with their originality and dedication to pure unadulterated fun and she endeavoured to sprinkle a little Irish spirit into her creation.
Kim occasionally takes time out to party and practices yoga on a daily basis but essentially follows Coco Chanel's philosophy "there is time for work. And time for love. That leaves no other time!" Adhering to the ideal that love is an essential part of life, it's no wonder that she had the idea of designing a 'Lisdoonvarna dress'. Kim also adheres to Chanel's work ethic and thanks to her dedication and creativity she is one of the few completely independent label designers still having a boutique and showroom in Paris.
Her boutique is located at 20 Rue des Saints-Pères, 75007 Paris in the mythical Saint-Germain-des-Prés area. The keen eyes of Paris's fashionista tourists have been a great generator for Kim's label. Her clients, like herself, are often multicultural and over the last decade Kim Bernardin creations have graced the backs of many stylish ladies from New York to Timbuktu but this is the first time a Kim Bernardin creation will be modelled in Lisdoonvarna!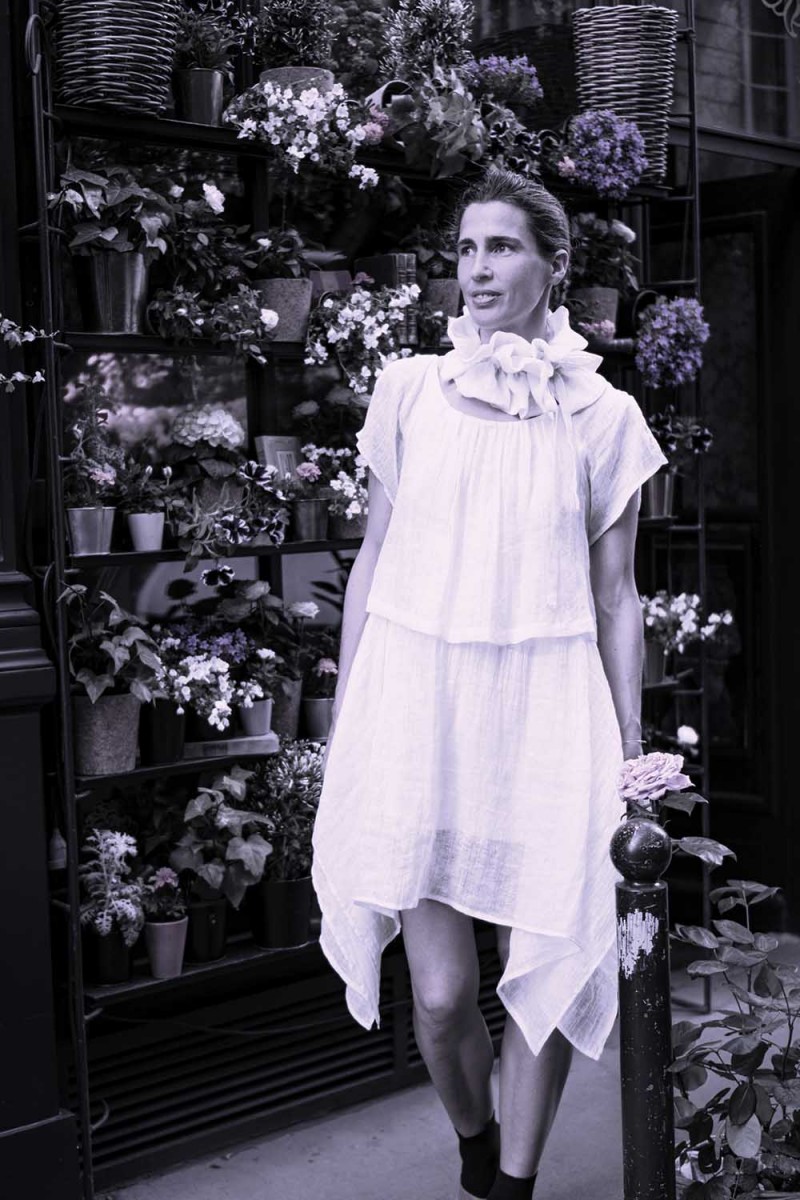 Originally from Seoul, Kim graduated from one of the top Parisian fashion schools and subsequently hosted her first fashion show in Paris in 1995, and went on to open her boutique in 2004. We can see the influence of her extensive travels reflected in her collection, where East meets west in perfect harmony.
A harmony that is also felt when you slip on one of her creations, as although a Kim Bernardin creation flatters the figure, one also has a wonderful feeling of ease and freedom when wearing them. This ease is absolutely essential for a night's dancing in Lisdoonvarna, where clothes and shoes have to be highly operational. 'Lisdoon' is no place for restrictive uncomfortable attire; otherwise one might risk being a wallflower!
As well as Lisdoonvarna (the town of love), Paris, (the capital of love) has been a strong and constant inspiration for Kim and the sense of freedom and liberty which she experienced when she arrived in Paris, her city of adoption, is consistently reflected in her work.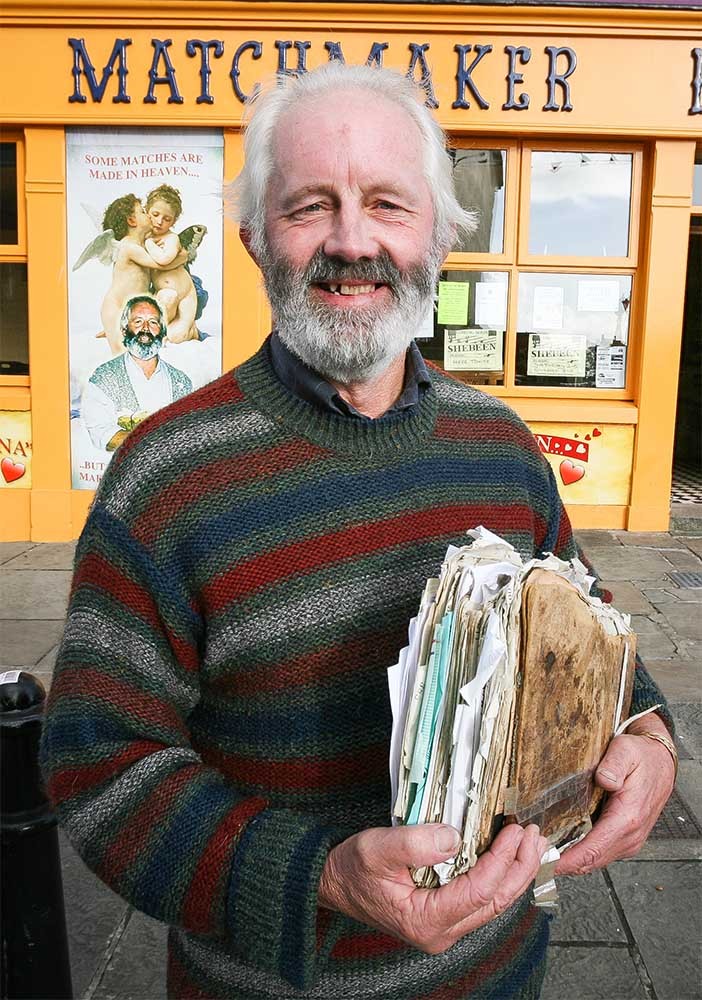 Following on Kim's initiative, inviting fashion designers to create future 'Lisdoonvarna dresses', representing their vision of the Lisdoonvarna and Parisian mythical 'ballrooms of desire', down through the years, will become a fixture of what we hope will become an annual Lisdoonvarna-Paris celebration.
As a wink and nudge to single ladies heading to Lisdoonvarna dancing events, you will notice Kim's 'Lisdoonvarna dress' is white, and the colour along with being auspicious may also adhere to Kim's respect for ecology and be recycled by the wearer for a happy post Lisdoonvarna event!