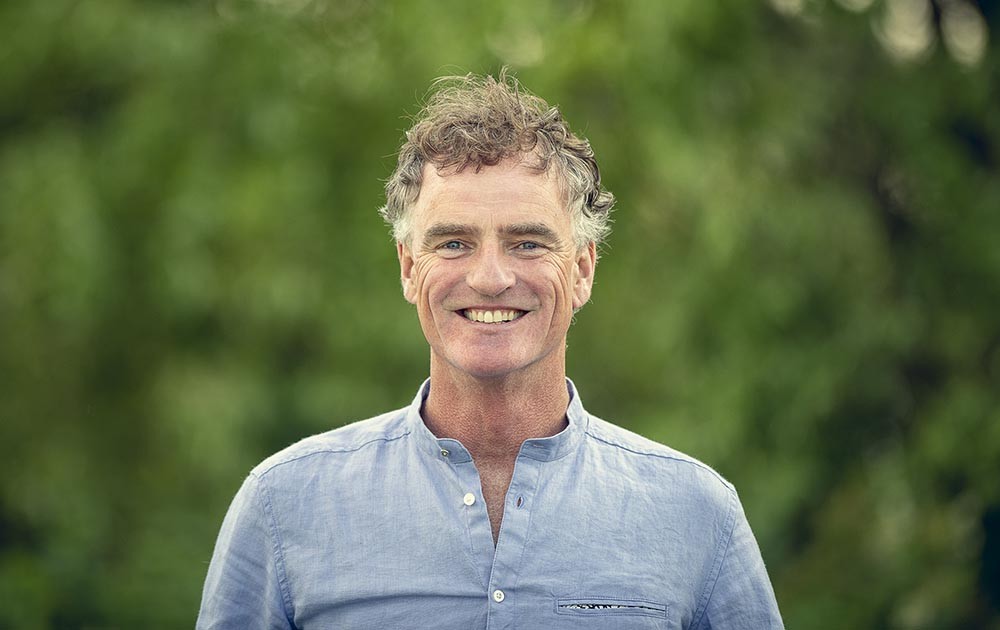 A Co Clare film-maker is set to launch on new book in which he explores Ireland's ocean waters through narrative and poetry.
'Stories From The Deep' is spun from Ken O'Sullivan's first-hand experience as an underwater cameraman and filmmaker, from memory, natural history and the culture of Ireland's coastal communities.
From encounters with its rarest and most striking fauna, like the blue whale and basking shark, to the broader considerations of its impact on language, on history, and our shared sense of place, this genre-defying work is an eloquent and urgent tribute to the enduring beauty of our natural heritage.
Ken spent the summers of his youth in what he describes as a 'Huckleberry Finn-type existence' on Fenit Island, Co Kerry, his father's home place and that of his family since 1750. Getting the fishing bug at aged 10, his days were passed pulling nets out of freezing pre-dawn waters, and picking periwinkles and carrageen he'd sell in Tralee.
Hard work, but it brought a great sense of purpose, of harvest and subsistence and self-dependence. Little did he know, these were experiences and lessons that would stand to him when he chose a difficult but rewarding career route as a film-maker producing documentaries about the sea. This resulted in three ocean wildlife TV series including the critically acclaimed RTÉ TV series, 'Ireland's Deep Atlantic', broadcast in 2018 and now a part to the Junior Cert curriculum.
Stories from the Deep is Ken's lyrical potted memoir of a life-sustaining connection with the sea. Emigrating from recession Ireland to New York in the 1980s, O'Sullivan drove a truck, moved  furniture and swept streets whilst trying to 'make it' in a rock band, before moving to London to work in computing on financial trading floors – but every sweltering summer Sunday was always spent craving for the sea at Lahinch, near his home place in Clare.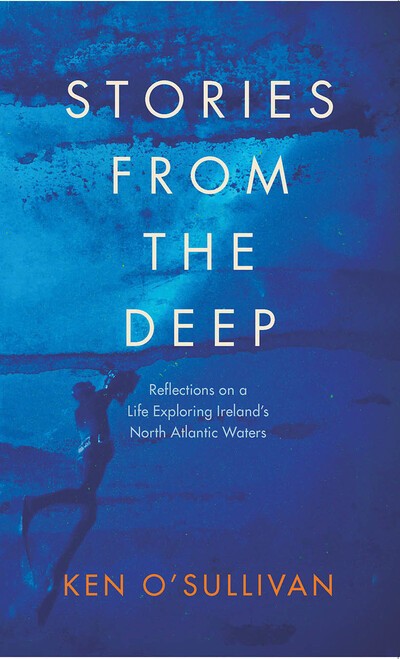 Surrounded by pin-striped suits, money and egos, he felt suffocated, longing for the wide-open spaces of home, but he persevered, believing doing something you loved for a living wasn't realistic.  Until one-day his heart suddenly over-ruled his head. He just couldn't work anymore and packed it in. So began his journey back home to Ireland and the sea.
Making peace with his home-place, he swam every day and explored the undersea world around Ireland, discovering breathtakingly beautiful habitats and creatures. Teaching himself underwater photography, Ken dedicated himself to making documentaries about the sea and ocean conservation, he was reminded of the summers of his youth spent fishing, and of his ancestors who made a living that way before him – for life as a film-maker was often one of subsistence and self-dependence, but it was also one of great meaning and adventure, all of which is documented in Ken's new book, Stories from the Deep.
From childhood summers spent on Fenit Island, to the years in New York and London longing for the ocean, and stories of chasing giant whales, waves and running from storms off Ireland's west coast and around the world, Stories from the Deep is a captivating memoir that eloquently encapsulates a magical connection with the sea.
Ken O'Sullivan is a documentary filmmaker and ocean conservationist. He returned to his native Clare after thirteen years of living in the United States, England and mainland Europe, and in 2006 founded Sea Fever Productions.
The company's eponymous release in 2007 was followed by a number of high-profile commissions, Farraigí na hÉireann for TG4, Ireland's Ocean for RTÉ, The Silver Branch for Irish Film Board as well as work for the BBC & ITV, culminating in 2018's critically acclaimed Ireland's Deep Atlantic. Ken lives in Lahinch, Co. Clare.
Ken's book will be available in shops from tomorrow  November 1st, while the official launch will take place in Dublin on November 6th in Dublin. There will also be local signings in Lahinch Book Shop on November 8th and Ennis Book Shop on November 16th.