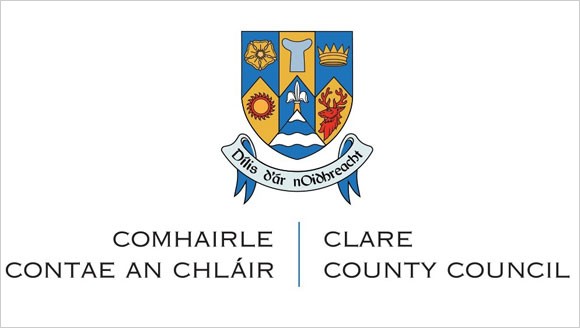 Clare County Council has been shortlisted for the Local Authority Engineering Initiative Award category, sponsored by Colas Bitumen Emulsions, in advance of the forthcoming Engineers Ireland Excellence Awards, for their work in preparing for the Irish Open.
With a potential global audience of 500 million watching on TV and crowds of 100,000 expected on the ground, Lahinch village and surrounding area underwent major infrastructural upgrade with Clare County Council's engineering staff to the fore in the planning, management, delivery and operation of almost every aspect in preparing for the event.
Works consisted of 1km of new Rock Armour defence, designed to withstand the ravages of future Atlantic Storms and to protect the infrastructure of the town of Lahinch into the future.  Additionally, public realm works included the provision of new Public Toilet facilities, the 700m extension of the iconic Promenade Coastal Walk, newly redesigned and resurfaced Car Parks throughout Lahinch along with multiple new Pedestrian Crossings as part of an overall Pedestrian management system which delivered on the vision of making Lahinch Village a universal access pioneer.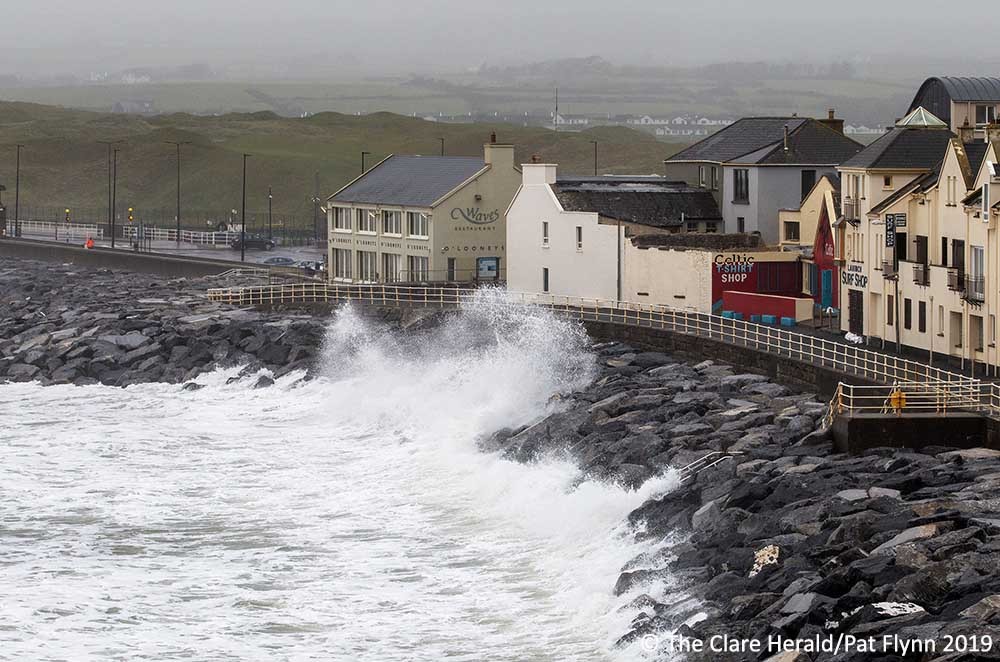 The Local Authority Engineering Initiative Award is just one of 13 category awards which will be presented at the forthcoming Engineers Ireland Excellence Awards. The awards, held in association with ESB, are presented annually in recognition of the achievements of engineers that have demonstrated exceptional engineering skills. As well as identifying leaders within the engineering industry, the awards provide an opportunity to showcase and celebrate the invaluable contribution the engineering profession makes to society.
Local Authority Engineering Initiative Award, sponsored by Colas Bitumen Emulsions
*Clare County Council Engineers to the Fore! Preparing for the Irish Open in Lahinch by Clare County Council
*Mary Elmes Bridge by Cork City Council, Keating and Arup
*East Tip Haulbowline Island Remediation Project by Cork County Council, RPS, PJ Hegarty & Sons and the Department of Agriculture, Food and the Marine
*Skibbereen Flood Relief Scheme by Cork County Council, supported by the Office of Public Works, and in partnership with RPS and Jons Civil Engineering
*Kilkenny StreetLight LED Retrofit Pilot Project by Kilkenny County Council in partnership with 3cea (3 Counties Energy Agency) and Hayes Higgins Partnership
Commenting on the shortlist announcement, Caroline Spillane, Director General of Engineers Ireland, said: "The projects shortlisted for 2019 Engineers Ireland Excellence Awards are a testament to the reputation and talent of engineers and showcase the many creative and ingenious solutions engineers implement for communities in Ireland and overseas.  We look forward to showcasing the work of talented engineers at our Excellence Awards ceremony on 15 November and celebrating leaders in the field", Ms Spillane concluded.
Pat O'Doherty, ESB Chief Executive, said: "The quality of projects shortlisted epitomise engineering excellence and remind us of the impact that the engineering profession has on the daily lives of families and communities across Ireland.
"Engineers make an incredibly valuable contribution to society and play a critical role in addressing some of society's biggest challenges, from providing renewable energy to delivering smart, sustainable infrastructure and protecting our water supplies. It is important therefore that we work collectively to inspire young people to consider engineering as a career choice, so that we can build the skills necessary to meet the long-term needs of our society."
For further information about the Engineers Ireland Excellence Awards and to vote for the Engineering Project of the Year, sponsored by Transport Infrastructure Ireland,  visit: http://www.engineersireland.ie/awards/excellence-awards.aspx.