Update:
7.40pm – The replacement aircraft continued to Chicago at 7.38pm.
5.10pm – The airline has flown a replacement aircraft from London to Shannon to take the passengers onto Chicago.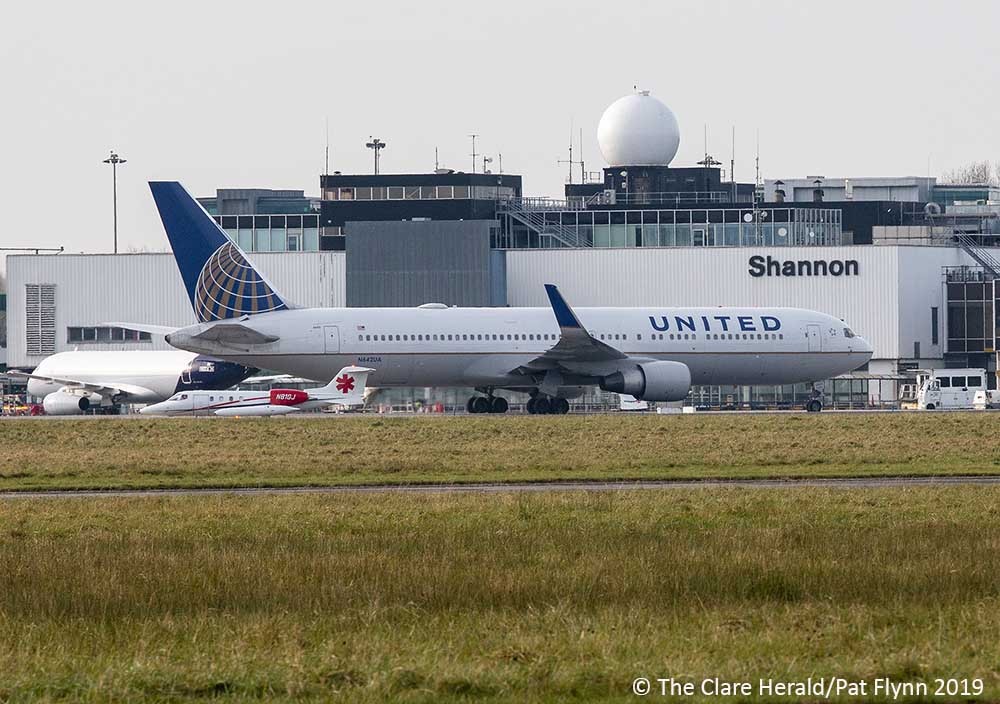 A transatlantic passenger jet was forced to divert to Shannon Airport this afternoon after the crew reported a suspected fuel leak.
United Airlines flight UA-973 was travelling from Brussels, Belgium to Chicago in the U.S. at the time. There were 164 passengers a crew of 11 on board.
The flight was about 250 kilometres off the Mayo coast when the crew advised air traffic controllers to their issue.
The Boeing 767-300(ER) jet was cleared to turn around and divert to Shannon where it touched down safely at 12.42pm. Airport fire and rescue crews were standing by for the aircraft.
Other crews carried out a runway inspection to ensure the surface hadn't been contaminated by aviation fuel. Once it was confirmed there had been no spillage on the runway, flight operations continued without delay.
In the meantime, the aircraft taxied to the terminal accompanied by fire crews. The jet was also met by ground handing agents and engineers.
A spokesman for the airline said: "Our team at Shannon Airport is providing assistance to customers of United flight 973 (Brussels – Chicago O'Hare) today which diverted to Shannon Airport to address a technical issue. The aircraft landed safely at 12:42 p.m. (local time). We are making arrangements for our customers to complete their journeys today. We apologise to our customers for the inconvenience caused."
The airline is expected to fly a replacement aircraft in from London to the take the passengers onto Chicago. The flight is scheduled to depart at 7.00pm.
In November 2017, airport operations at Shannon were brought to a standstill for about two hours after a jet leaked fuel on the runway.
An Air France Airbus A380-800 jet had diverted to Shannon with an ill passenger however in the process of dumping aviation fuel before landing, a fuel valve became stuck in the open position. A clean-up operation had to be undertaken before operations at Shannon could resume.