A 16-kilometre stretch of the M18 motorway was closed northbound from Crusheen after a truck overturned in Gort before midday today.

The driver was lucky to escape injury however his articulated vehicle, which was carrying a load of hay bales, overturned onto its side.
The incident resulted in the slip road from the M18 in Gort being blocked while there has also been a significant diesel and hydraulic fluid spillage.
Traffic had been backed up for over 10 kilometres until the motorway was later closed at Crusheen, Co Clare.
Vehicles caught up in the tail backs were later allowed access onto a new section of the motorway.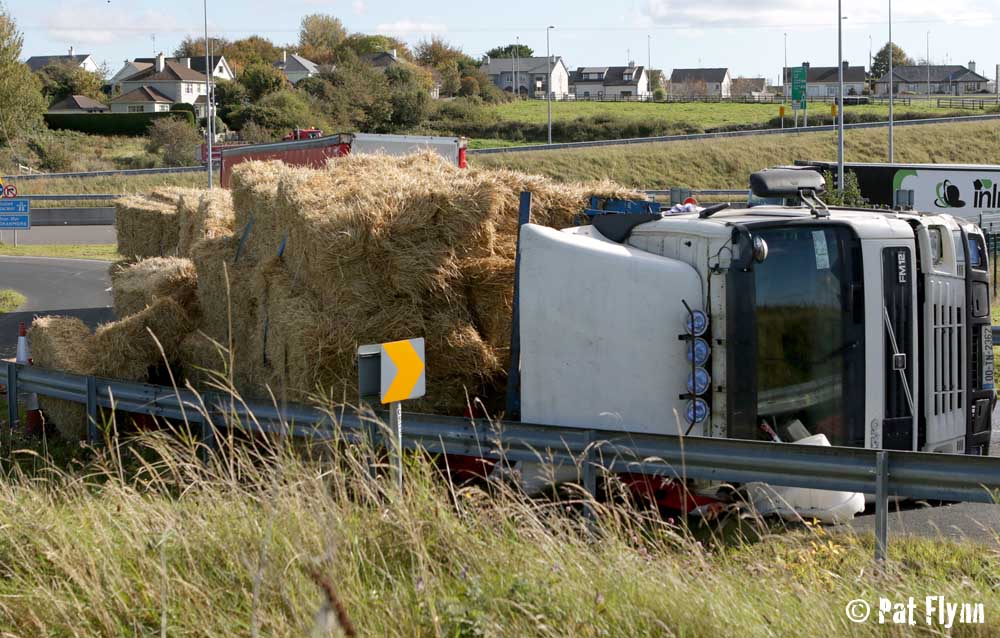 Hundreds of trucks, buses and cars were able to turn around and access the junction 16 interchange from the other side.
Two units of the fire brigade from nearby Gort station along with four appliances from Ennis Co Clare attended the scene.
An ambulance from Loughrea also attended the incident. Paramedics assessed the driver who appeared shaken but uninjured.