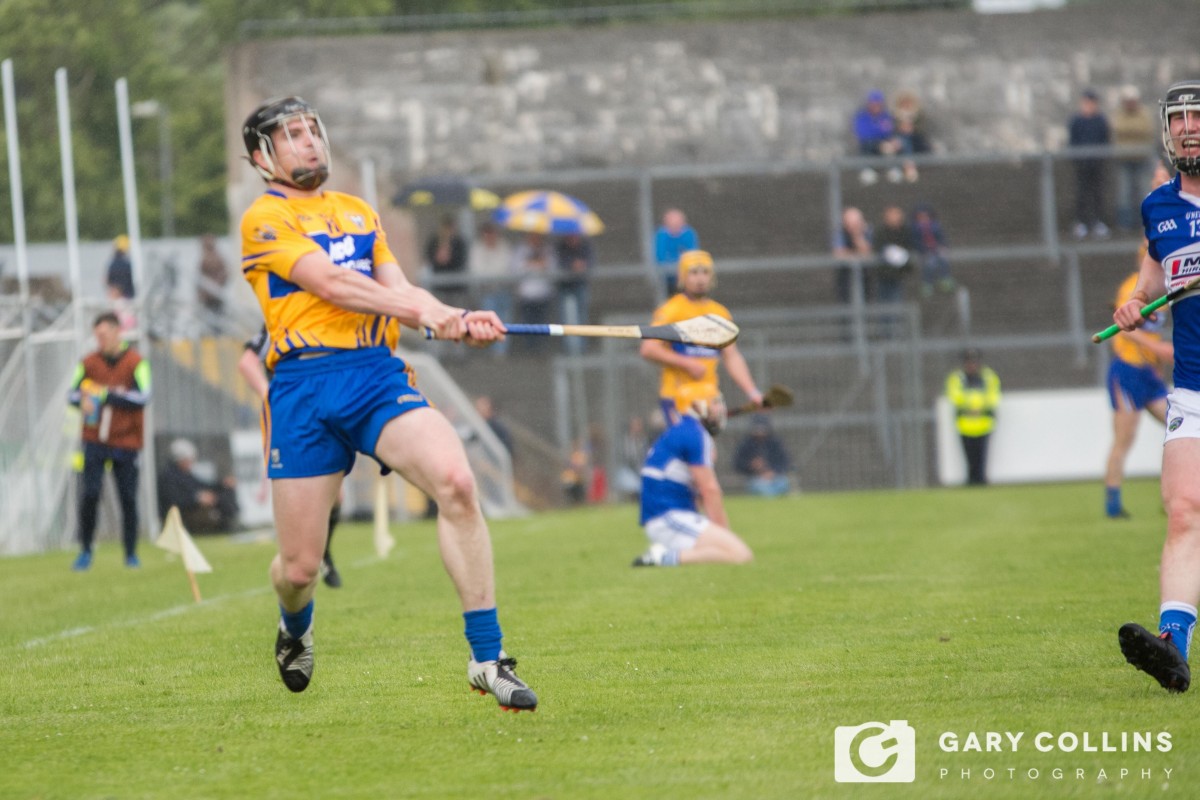 Clare Senior Hurling Joint Captains Cian Dillon and Tony Kelly have been named in the forty five man shortlist for the 2016 All-Stars along with Colm Galvin.
Eight counties are represented in the nominations with the Clare duo selected on the back of a season in which Clare won fifteen out of seventeen games with the two defeats coming in the championship to Waterford and Galway.
Crusheen's Cian Dillon received widespread praise at the beginning of Clare's 2016 campaign for his effective role as the sweeper. Tony Kelly memorably pointed a last minute winning free in May to end a thirty eight year wait as the County were crowned National Hurling League Champions.
Despite two collective disappointing outcomes in this year's championship Colm Galvin was one of the bright lights scoring five points from play in the quarter-final defeat to Galway.
All-Ireland Champions Tipperary lead the way with fifteen nominations. Munster Champions Waterford are rewarded with nine nominations, one more than beaten All-Ireland finalists and Leinster Champions Kilkenny.
Waterford's Austin Gleeson will compete alongside Tipperary's Pádraic Maher and Séamus Callanan for the Hurler of the Year award. Gleeson is also in the running for Young Player of the Year as is County teammate Shane Bennett and Ronan Maher of Tipperary.
Goalkeepers
1. Eoin Murphy (Kilkenny)
2. Darren Gleeson (Tipperary)
3. Colm Callanan (Galway)
Defenders
1. Cathal Barrett (Tipperary)
2. James Barry (Tipperary)
3. Daithí Burke (Galway)
4. Tadhg de Búrca (Waterford)
5. Shane Fives (Waterford)
6. Pádraic Maher (Tipperary)
7. Ronan Maher (Tipperary)
8. Paul Murphy (Kilkenny)
9. Pádraig Walsh (Kilkenny)
10. Cillian Buckley (Kilkenny)
11. Michael Cahill (Tipperary)
12. Séamus Kennedy (Tipperary)
13. Diarmuid Byrnes (Limerick)
14. Noel Connors (Waterford)
15. Philip Mahony (Waterford)
16. Cian Dillon (Clare)
17. Pádraig Mannion (Galway)
18. Matthew O'Hanlon (Wexford)
Midfielders
1. Jamie Barron (Waterford)
2. David Burke (Galway)
3. Michael Breen (Tipperary)
4. Conor Fogarty (Kilkenny)
5. Brendan Maher (Tipperary)
6. Kevin Moran (Waterford)
Forwards
1. Séamus Callanan (Tipperary)
2. Austin Gleeson (Waterford)
3. Richie Hogan (Kilkenny)
4. Patrick Maher (Tipperary)
5. Pauric Mahony (Waterford)
6. John McGrath (Tipperary)
7. Noel McGrath (Tipperary)
8. John O'Dwyer (Tipperary)
9. Walter Walsh (Kilkenny)
10. Conor Cooney (Galway)
11. Tony Kelly (Clare)
12. Dan McCormack (Tipperary)
13. Joe Canning (Galway)
14. TJ Reid (Kilkenny)
15. Michael Walsh (Waterford)
16. Lee Chin (Wexford)
17. Colm Galvin (Clare)
18. Alan Cadogan (Cork)
Player of the Year Nominees
1. Austin Gleeson (Waterford) 2. Pádraic Maher (Tipperary) 3. Séamus Callanan (Tipperary)
Young Player of the Year Nominees
1. Ronan Maher (Tipperary) 2. Austin Gleeson (Waterford) 3. Shane Bennett (Waterford)