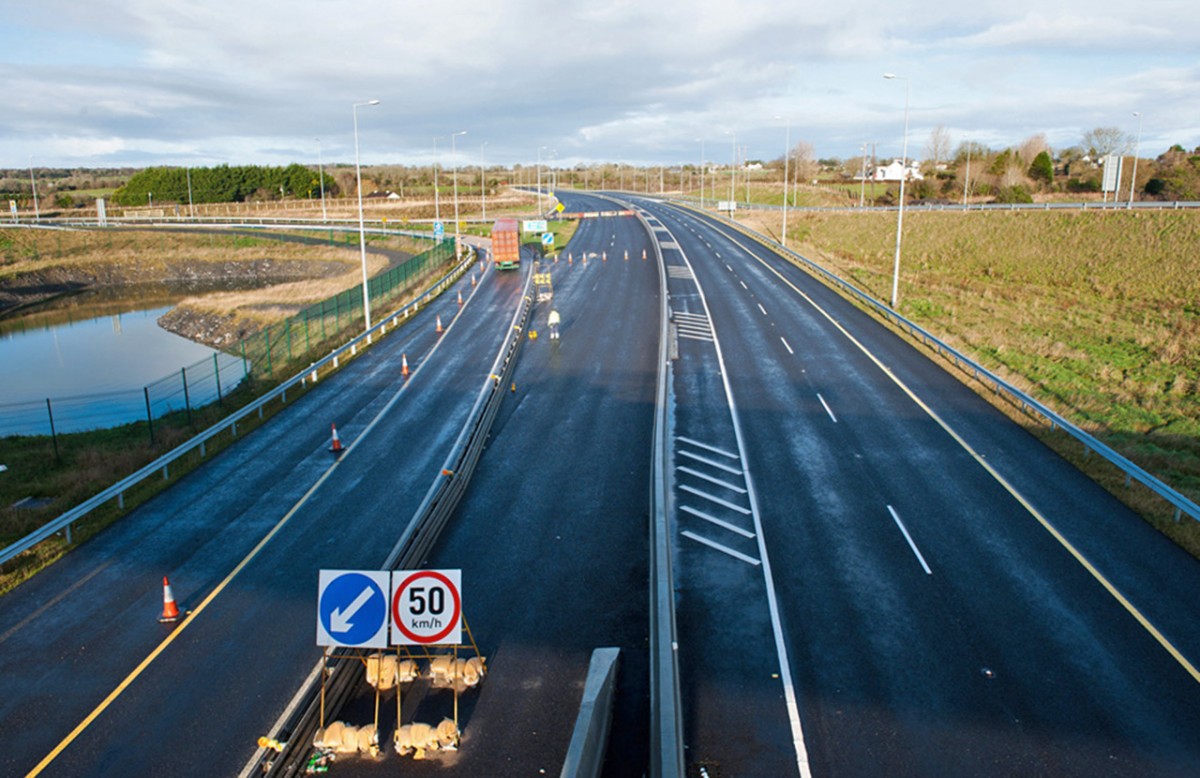 Transport Minister, Shane Ross has announced that the Gort to Tuam motorway is expected to open for traffic at the start of 2018.
Travel time between Ennis and Galway will be significantly reduced within the next eighteen months when the motorists get to use the new route.
Clare Fine Gael TD Joe Carey has been told by Shane Ross that, under the terms of the public/private partnership contract, the Gort to Tuam section of the M17/M18 scheme is due to be completed by March 2018.
"Not only will the completion of the motorway improve the transport infrastructure along the Western corridor, but it will also bring a considerable improvement to road safety for thousands of motorists who use the road every day," Deputy Carey said.
Replying to a written question from the Clare TD, Minister Ross said that while he had responsibility for overall policy and funding in relation to the national roads programme, the planning, design and implementation of individual road projects (including the M17/M18 Gort to Tuam scheme) is a matter for the Transport Infrastructure Ireland (formerly known as the NRA) under the Roads Acts 1993-2015 in conjunction with the local authorities concerned.
"Within its capital budget, the assessment and prioritisation of individual projects is a matter in the first instance for TII in accordance with Section 19 of the Roads Act. However is my understanding that under the terms of the PPP contract, this scheme is due to be completed in the first quarter of 2018, " Minister Ross outlined.