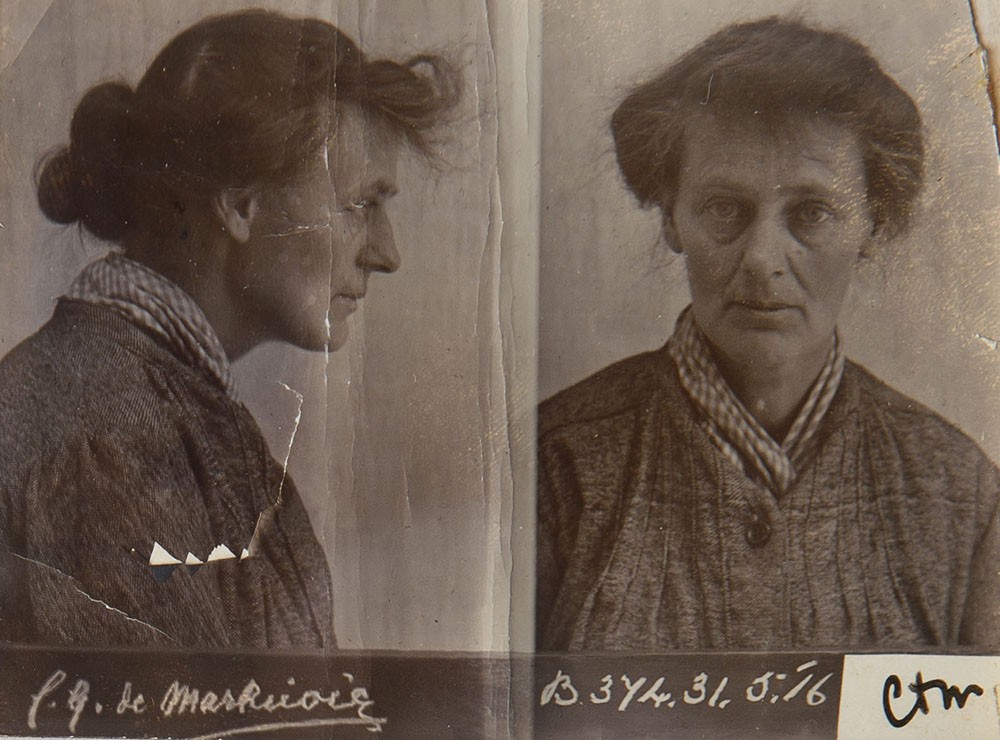 Clare Museum has launched its contribution to the Local Authority Museum Network's exhibition '1916 Across the Country', which features a single exhibit, the form used on 7th May 1916 to commit Countess Markievicz to prison following her participation in the Easter Rising.
The exhibition, which is spread across the twelve local authority museums, provides a snapshot of some key stories brought to light through the work of county museums.  It features just a single item in each museum. 
Minister for Arts, Heritage, Regional, Rural and Gaeltacht Affairs, Heather Humphreys, whose Department funded the project, launched the LAMN exhibition in Dublin on 30th November.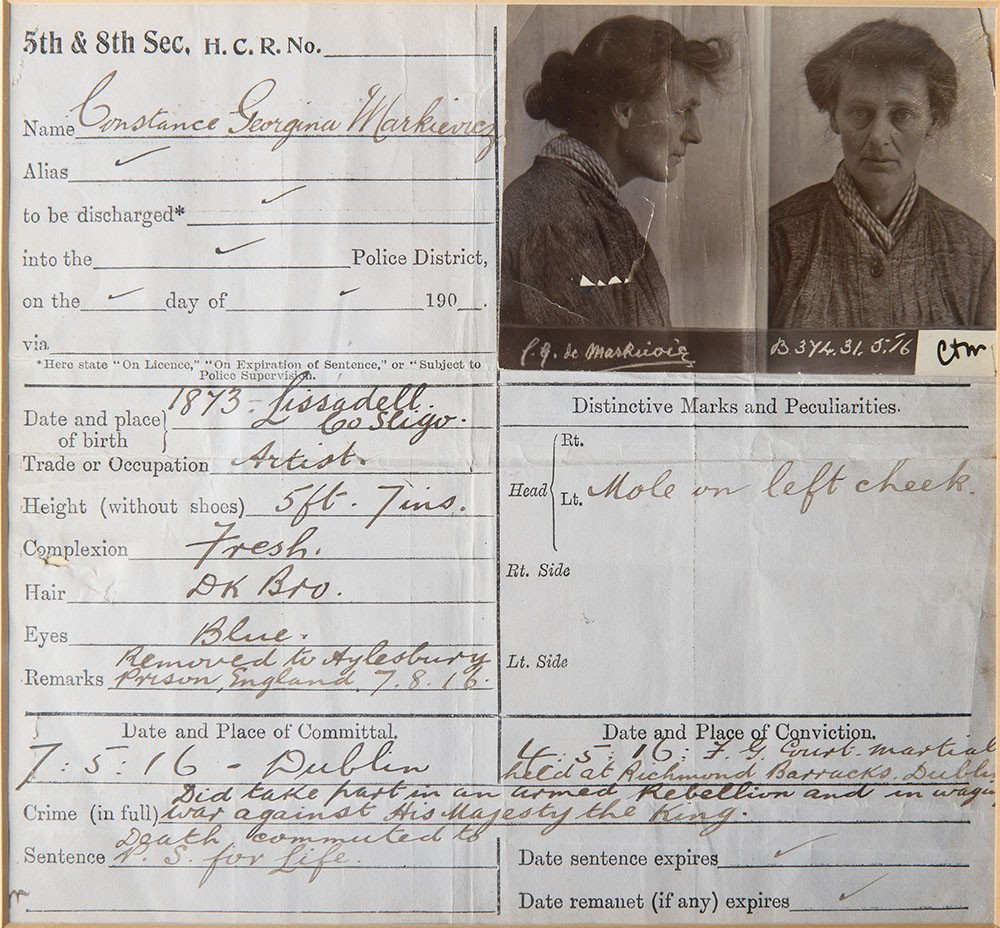 Markievicz was second in command of the Irish Citizen Army in St Stephen's Green in Dublin during the Rising and later, when the position in the Green became untenable, this force occupied the Royal College of Surgeons.
After the surrender, Markievicz was tried by Court Martial, which the form indicates was held in Richmond Barracks on May 4, 1916. Her crime is recorded as 'Did take part in an armed Rebellion and in waging war against His Majesty the King' and states that her sentence was 'Death commuted to Penal Servitude for Life'.  She apparently escaped the firing squad at the last minute because of her gender.
The obvious stress and strain of the rebellion and captivity are apparent in photographs of her that accompany the form.  These images featured in the PBS documentary 1916: The Irish Rebellion which was shown on RTE earlier in the year.
"The document's connection to County Clare is a mystery," explained Museum curator, John Rattigan. "It is not clear how this prison form, possibly from Mountjoy, came to be in Clare and it is one of the more enigmatic items in the museum collection."
He continued, "The document was transferred to Clare Museum from de Valera Library and Museum in Ennis in 2000 and may originally have been part of a collection that was transferred to the library from a short-lived museum that existed in Bindon Street in Ennis in the mid-1960s. If anyone can give us any information about its provenance, we would be delighted to receive it".
Visit Clare Museum to view the committal form. Admission is free.