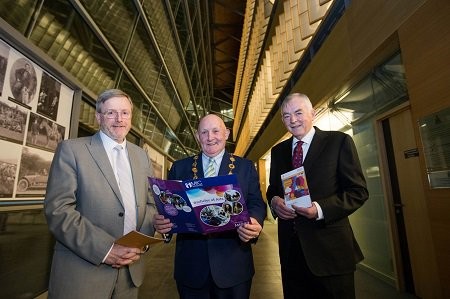 A Liberal Arts programme, to be jointly offered by the University of Limerick (UL) and Mary Immaculate College (MIC) will commence in the next year academic year in September 2017.
UL and MIC have been offering BA programmes for decades, but this project will offer students a wider range of choices making it the largest jointly delivered programme in Ireland. From September 2017 up to 700 students will enrol in an enhanced liberal arts programme, with an offering of nineteen different subjects, allowing students a combination of more than 150 pathways.
Launching the programme Cllr. Kieran O'Hanlon congratulated both institutions "The programme, which has been three years in the making, is a major step in building Limerick as one of Europe's cultural capitals".
According to Professor Michael Breen, Dean of Arts, MIC, "This enhanced BA draws on what is unique to each campus, allowing us together to provide a rich Arts programme without sacrificing our individual identities. This venture will offer BA applicants a wider palette of disciplines and possibilities than has been available in the past on either campus alone".
Also speaking at the event was Professor Don Barry, President of UL who said: "In broadening the learning landscape for our students we are opening up pathways to even more individually-tailored programmes that will lead students to knowledge, scholarship, research and career options that will be unrivalled in the sector. The programme has been structured to empower students to make better choices at enrolment and to defer their final decisions about the subject pathways they will take until they are better equipped to make them".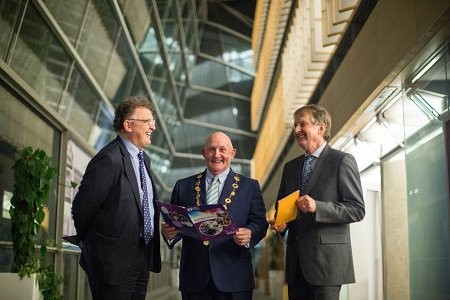 Subjects on offer as part of this new joint BA include Economics, English, French Studies, Gaeilge, Geography, German Advanced/Beginners, History, Irish Music and Dance, Music, Linguistics with TESOL (Teaching English to Speakers of Other Languages), Mathematics & Computer Studies, Media & Communication Studies, New Media and Cultural Studies, Politics and International Relations, Philosophy, Public Administration and Leadership, Psychology, Spanish Advanced/Beginners, Sociology, Drama &Theatre Studies and Theology & Religious Studies.
It will be a four-year honours degree programme with three years on campus and one year on work placement and/or study abroad. The programme is designed to allow students to study four different major subjects in First Year, three of which must be completed on their own campus and focus on two of these in Second Year, which they will then continue to study to degree level as joint honours.