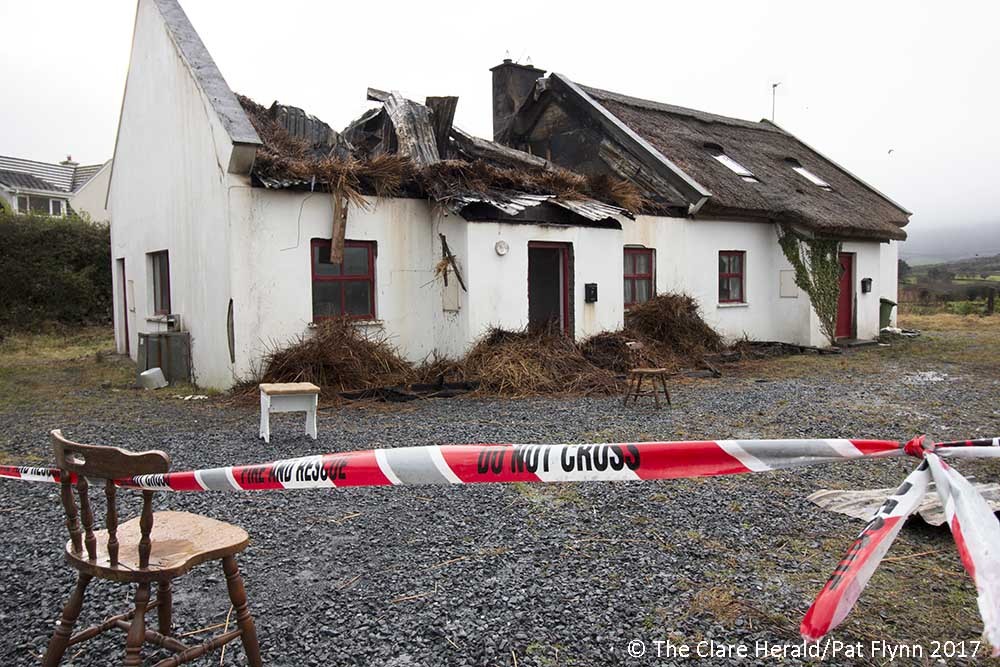 A thatched cottage in north Clare that was destroyed by fire on Thursday night was declared unsafe because of "failing fire safety standards" two years ago.
The property was one of eight in the Abbey West Cottages development in Bellharbour that the then receivers, Ernst & Young (EY), have since sold.
In December 2014, residents of the five cottages that were occupied, received hand-deliverd letters from representatives of EY asking them to vacate properties.
In a statement at the time EY said: "As a result of a standard Health and Safety review carried out, the properties at Bellharbour were assessed as being unsafe for habitation due to failing fire safety standards. Therefore, for the safety and protection of the occupiers, the receivers had to take the decision to ask tenants to vacate the properties."
Residents declared at the time however that they would not be leaving their homes even though the receivers offered to fund alternative accommodation and provide additional financial support.
The three families and two individual tenants said they would not move and expressed anger at efforts to evict them just days before Christmas.
Ernst & Young later told the tenants that they would not be forced out but if they choose to stay, they did so "at their own risk".
An EY spokeswoman has now confirmed: "The properties at Bellharbour were sold in March 2016. We cannot disclose the purchasers name for confidentially and data protection reasons."
The company added: "Throughout the duration that EY were receivers over the property, tenants were advised of the safety risks. Also, the receiver at the time wrote to tenants several times advising them of these risks."
It's not known who the new owners of the cottages are or if any works were carried out.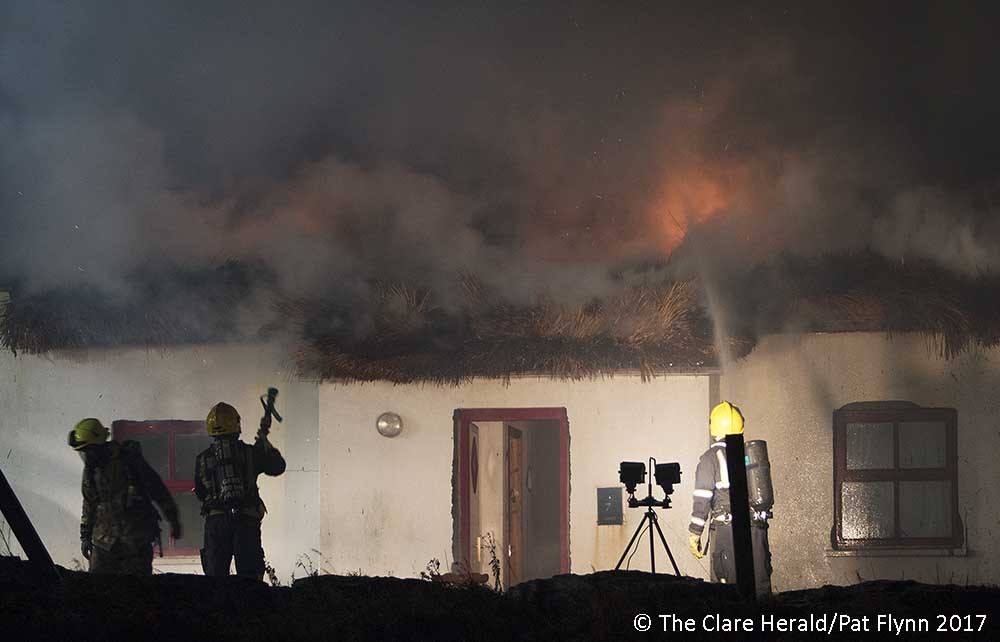 On Thursday night, cottage number 7 was destroyed after a fire in the chimney spread to the thatched roof. The fire broke out at around 5.15pm when a passerby spotted alerted the sole occupant of the cottage.
Two units of the fire service from Ennistymon, Co Clare and two from Gort, Co Galway spent five hours fighting the blaze.
While one cottage was completely destroyed, fire crews prevented the fire from spreading to an adjacent unoccupied property.